Some thought it as bottled poetry, while some as passion and drinking pleasure at its best. Over the past two decades, however, fine wines have become a sophisticated investment asset. Says Robin Khanna, managing director, Bordeaux Traders, a wine investment brokerage: "A new market in alternative investing, wine investing is similar to real estate investing as the investment is in a tangible asset physical bottles of wine." Wine not only showcases wealth, but also finesse. So, ultra high net worth investors have been investing in wines, young or en primeur (before it is bottled), and selling at maturity.
Wine as an asset. Investment quality wines, mostly reds, come from Bordeaux in France. These are the most expensive and exclusive in the world. That's because the region is close enough to the Atlantic Ocean to have a gentle climate and far enough north to allow a long, cool growing season that allows delicacy of flavours to develop, with enough effect of the warm Gulf Stream to have long, warm autumns that allow the grapes to ripen right. So, Bordeaux reds are of a superior quality.
There is also a history to it. Says Praveen Krishnamurthy, a wine expert and associate vice-president, Metis Family Office Services, a wealth advisory, "In 1855, Napoleon III classified all wine regions in Bordeaux into sections, each having significance and graded by the quality of their wine." Wines are priced according to these grades. A chateau (area where the wine is produced) produces a wine in the area demarcated to it. So, the best chateaus produce only about 15,000 cases a year due to limited availability of space. Adds Krishnamurthy: "As the wine is the best in the world, with limited production, there is a demand-supply mismatch."
The quality of the vintage plays the key role in the pricing of wine. Adds Khanna: "The prices, besides the demand-supply, also depend on the quality of vintage. Furthermore, if world famous wine expert Robert Parker scores 100 points for a wine, its prices go up.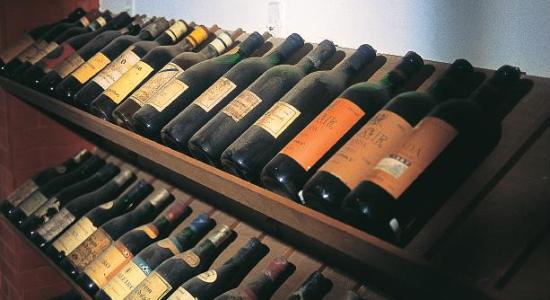 Uncork the value. It may all sound fancy to invest into wines, but it is a tough row to hoe. One really needs to be an expert to buy the right wines. Storage is another concern, as wines require specific climate and temperature to sustain.
Says Kiran Kumar Kavikondala, director, WealthRays Group: "Lack of awareness and regulation is a word of caution for wine investing." To tackle these issues, investors could look at building portfolios with wine brokerages and wealth advisors. From expertise to storage and insurance, they manage the entire investment.
Wines are stored only in wine cellars in the UK because of its favourable temperature and humidity conditions. So, only the certificate of ownership in the form of the invoice from a merchant changes hands. These warehouses charge £10 (about Rs 1,000) a case annually. That apart, the consultants charge an upfront fee or advisory fee of about 2.5 per cent on both the buy side and the sell side.
Before committing your money to a portfolio manager, check his performance record, particularly during tough market periods. Says Mumbai-based financial planner Kartik Jhaveri, director, Transcend Consulting India, "This investment class is also full of fraudsters who might sell you worthless wines." So, while selecting a portfolio manager, check where he is buying his wine. If you can track the entire value chain of wine investment, it certainly speaks of the manager's authenticity.
Cash in casks. The benchmarks for wine investments are indices on Liv-ex (London International Vintners Exchange), the only worldwide electronic exchange for fine wines. Adds Krishnamurthy, "Our objective is to stick to Liv-ex prices, plus or minus 2 per cent." Prices on Liv-ex update every month. Investors should be patient with returns and stay invested according to the portfolio manager's advice. Adds Khanna, "A 10-15 per cent annual return is very realistic and achievable for wine investments."
Lock-in period and exit. There is no lock-in period for wine investment and returns are taxed as a part of one's income. As for exits, there is a choice of three routes. You could yourself find a buyer, ask your consultant or manager to search one for you, or, participate in a wine auction. For instance, international auction house Sotheby's conducts wine auctions every quarter, one in London and two in Hong Kong.
How much to invest. You will need to invest at least Rs 10 lakh-15 lakh to own investment-worthy wines. This shouldn't cross 5 per cent of your total investible surplus, or the portfolio gets too risky. Further, you should stay invested for 3-5 years at least. As for liquidity, while the market is not as liquid as those for stocks or gold, it does better than assets such as art. Adds Krishnamurthy: "No pun intended, but wine is actually a fairly liquid investment. If you are willing to sell it, someone is willing to pay cash and buy it."
feedback@outlookmoney.com