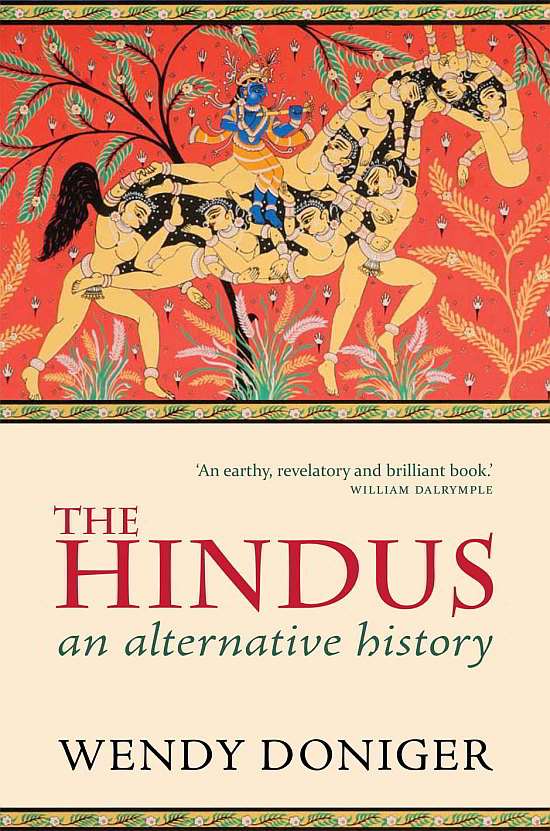 Penguin Books India has decided to withdraw all copies of a book on Hinduism by US Indologist Wendy Doniger following an out-of-court settlement with the petitioners who had claimed that it "intentionally hurt religious sentiments of millions of Hindus".

The publisher has informed a Delhi court, which was hearing a case filed against it, that it would recall and destroy all copies of The Hindus: An Alternative History.

Penguin India Books Pvt Ltd also said that it has settled the matter out of court with the petitioners and agreed to pull off all copies from market.

The court after recording the statement of the publisher and the petitioners disposed of the case.

"In view of the aforesaid agreement, the plaintiffs (Dina Nath Batra, O P Gupta, Sharvan Kumar, Samley Prasad, Mahesh Chander Sharma and Satish Chand Mittal) are allowed to withdraw the present suit and the parties (Wendy Doniger, Penguin Group (USA) Inc. & Penguin Books India Pvt. Ltd.) shall remain bound by the terms and conditions of the agreement.

"Accordingly the application is allowed and present suit is dismissed as withdrawn," Additional District Judge Balwant Rai Bansal said.

Members of civil society and various others had moved the court seeking permanent injunction restraining the publishers from sale and circulation of the book with objectionable passages.

The petition, filed through advocate Monika Arora, said "the book is a shallow, distorted false and non-serious presentation of Hinduism which contains highly objectionable passages regarding father of the nation Mahatma Gandhi, youth icon Swami Vivekananda, Hero of the first war of independence Mangal Pandey and freedom fighter Rani Laxmi Bai of Jhansi".

One of the petitioners, 81-year-old Batra who is also the convener of Shiksha Bachao Andolan, had said, "The author and publisher of the book have intentionally hurt the religious and national sentiments of millions of Hindus and Indians."

"The book has tarnished the image and defamed the father of the nation Mahatma Gandhi by stating that he asked people to eat beef and himself ate beef. The book states that cows had nothing to do with Hinduism...," Batra said.

"The book also defames youth icon Swami Vivekananda when it states that on being asked what he will eat, Swami Vivekananda replied 'give me beef'," the petition said.

However, Penguin India informed the court that it has also signed a pact with Shiksha Bachao Andolan to pulp at its own cost "all recalled, withdrawn, unsold copies".

It also agreed to ensure that the book is "completely withdrawn or cleared from the country at the earliest, within a period nor exceeding six months starting from the date on which this agreement is signed (February 4)".

When contacted, Penguin officials, however, declined to comment.

The decision has drawn sharp reactions from several quarters.

Union minister Jairam Ramesh said this is an "atrocious decision" as the book is "not blasphemous by any means".

"The organisation that demanded Penguin take such action is clearly some Taliban-type outfit. It is distorting and destroying our liberal traditions. I hope Penguin reconsiders its decision and musters up courage to tell this outfit off," Ramesh told PTI.

Historian Ramachandra Guha tweeted, "This is deeply disappointing. Penguin should have appealed in a higher court."

The blurb of the The Hindus: An Alternative History, says it is a definitive narrative account of history and myth that offers a new way of understanding one of the world's oldest major religions. The 800-page book, published in 2009, elucidates the relationship between recorded history and imaginary worlds.

Doniger is regarded as one of the foremost scholars of Hinduism. In her unique and authoritative account, she debates about Hindu traditions become platforms from which to consider the ironies, and overlooked epiphanies, of history.
Meanwhile, Doniger expressed her disappointment over Penguin Books India's decision to withdraw all published copies of her book.
"I was thrilled and moved by the great number of messages of support that I received, not merely from friends and colleagues but from people in India that I have never met, who had read and loved The Hindus, and by news and media people, all of whom expressed their outrage and sadness and their wish to help me in any way they could," she said in a statement released on social networking site Facebook by PEN India, an organisation that promotes freedom of expression.
"I was, of course, angry and disappointed to see this happen, and I am deeply troubled by what it foretells for free speech in India in the present, and steadily worsening, political climate. And as a publisher's daughter, I particularly wince at the knowledge that the existing books (unless they are bought out quickly by people intrigued by all the brouhaha) will be pulped.
The 73-year-old author, however, said she does not blame the publisher.
"...I do not blame Penguin Books, India. Other publishers have just quietly withdrawn other books without making the effort that Penguin made to save this book. Penguin, India, took this book on knowing that it would stir anger in the Hindutva ranks, and they defended it in the courts for four years, both as a civil and as a criminal suit.
"They were finally defeated by the true villain of this piece—the Indian law that makes it a criminal rather than civil offence to publish a book that offends any Hindu, a law that jeopardises the physical safety of any publisher, no matter how ludicrous the accusation brought against a book.
The New York-born author said she is glad that "in the age of the Internet, it is no longer possible to suppress a book...And if legal means of publication fail, the Internet has other ways of keeping books in circulation. People in India will always be able to read books of all sorts, including some that may offend some Hindus."
Also see: Full text of the legal notice