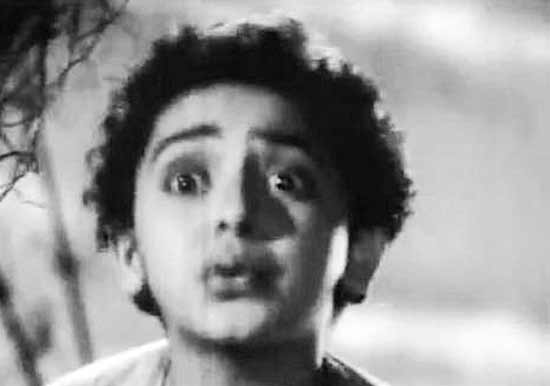 1. Which star's childhood picture is this?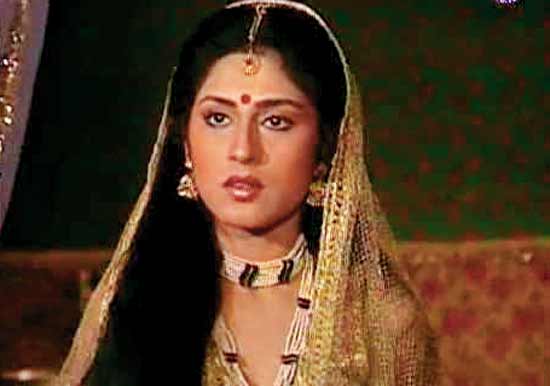 2. What award did Rupa Ganguly (Draupadi in Mahabharata) win in this year's national film awards?
3. What is the significance of the film Ankurachi Gaatha in Indian cinema?
4. Which legendary film of the silent era opens with the following information: "The unique film was produced entirely in India without the aids of Studio Sets, Artificial Lights, Faked up Properties or make-ups. His highness the then Maharaja of Jaipur placed the whole of the resources of his state for the making of the picture. All the principal characters in the film are portrayed by members of the Indian Players Company, each one of whom gave up his or her career as Doctor, Lawyer, Engineer & Professor to bring about a renaissance of the Dramatic Art of India."
5. He was born and brought up in the United States of America and was studying a film course in the University of Southern California when he got an invitation from a friend to visit India. He came here and started directing films without knowing any Indian language. His debut film as a director also launched a legendary star, a Bharat Ratna. Later, he directed another acclaimed artiste (again a Bharat Ratna recipient) in one of her most memorable on-screen performances. Name the American director.
6. Which was the only talkie that Dadasaheb Phalke made and who played the leading lady in the film?
7. This great figure from Hindi literature rarely worked in films, though many fine films were made on his famous novels. But in the early '40s, he wrote dialogues for a film that became a milestone in Hindi cinema. Just before the film's release, though, the author went to the producers and asked them to remove his name from the credits as he didn't want to be remembered as a film writer. Name the author and the film.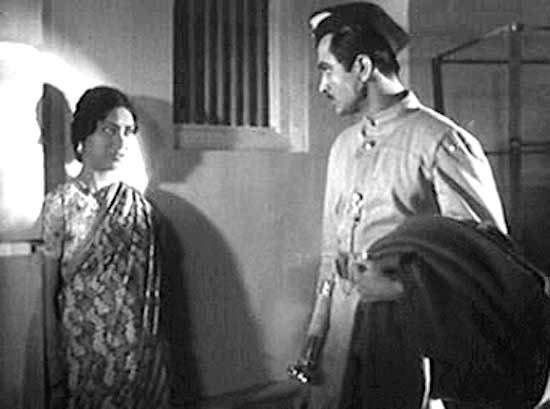 8. Which classic is this still from?
9. What connects Ameena (1934), Roti (1942), Nal-Damyanti (1945) with Satyajit Ray's Jalsaghar (1958)?
10. Which is the only film which features Noorjehan, Lata Mangeshkar and Asha Bhonsle on screen?
11. This 1966 Bengali film features an unusual name as music director. A star who was a trained singer-musician, but had never tried his hand at giving music. This film remains the only one in his career as music director. Name the film and the star.
12. Which Hindi film featured West Indian cricket legend Sir Frank Worrell in a cameo?
13. What's the common link between in Conrad Rooks's Siddharth, Nasir Hussain's Yaadon Ki Baraat and Gulzar's Meera?
14. Which is the only film where Gulzar and Javed Akhtar came together as writers. Incidentally, neither of them wrote songs for the film.
15. What is the significance of the banner Amiya Productions, and what film did it produce?
16. For whom did Satyajit Ray say: "It is a pity that I came into contact with him so late in my career. But now that I know him, his method of work, precision, his energy, alertness and his imperturbability in the face of most taxing odds, I can think of no one else to turn to in the crucial final stages of my films". Ramesh Sippy too said this about him: "Sholay would not have been the same without him." Who is he?
17. Name the two Bollywood actor-directors who have done triple roles in films directed by themselves.
18. What connects actor Nirmal Pandey with actress Linda Hunt?
19. Name the unusual coming together of Amitabh Bachchan and Rekha in a film, both in double roles.
20. Name the actor/actress who made a reappearance on silver screen after taking the longest break—of 51 years— from cinema?
21. Sudhir Mishra and Vinod Chopra were the names of the two leading protagonists in Jaane Bhi Do Yaaro and both in person were part of the crew of the film too. Incidentally, both Vinod Chopra & Sudhir Mishra have an unusual real-life connect with another star of Jaane Bhi Do Yaaro. Find the connect.
22. A film that launched one of the most prolific banners of a film family, was remade again by the same banner 27 years later with a different title. The male actor who played the title role in the first film played the same character and the title role 27 years on. Name the films and the actor.
23. Which actor paired opposite actress Shammi in a cameo in Kidar Sharma's Shammi Kapoor-Mala Sinha starrer Rangeen Raatein (1955)?
24. Who is this good-looking actor from the past?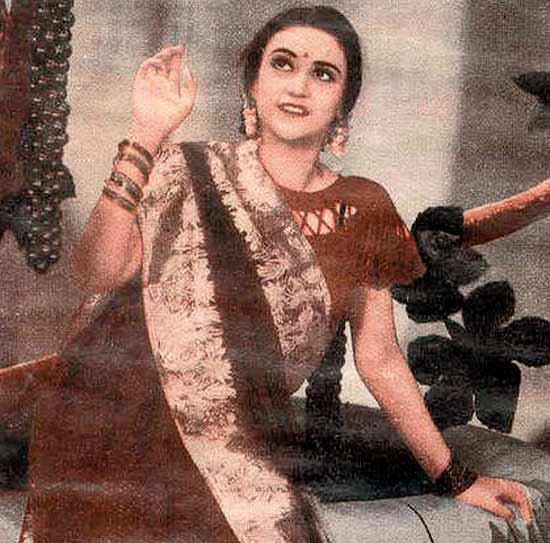 25. Identify this beautiful actress of yesteryear.
—Technocrat-entrepreneur Pavan Jha is also an expert on Hindi films and music.
---
So you think you know everything there is to know about Indian movies and stars? Enter the Outlook Cinema Century Quiz Contest. There is one camera, three pairs of sunglasses and 16 photo frames to be won. Send in your entries by e-mail to cinemacentury@outlookindia.com or by snailmail to OUTLOOK, AB-10, Safdarjung Enclave, New Delhi-110029. The last date for receipt of entries is June 15, 2012.
Terms and conditions: Offer valid in India only. Outlook reserves the right to cancel, modify, extend or discontinue the contest or any part thereof, without prior notice. Your gift will be dispatched within 8-10 weeks.
Model/colour of the gifts may vary. One entry per person, per address. All disputes shall be subject to Delhi jurisdiction only.