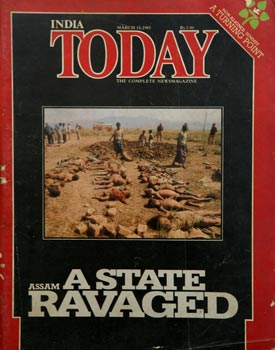 Courtesy: Bhawan Singh
In this era of noisy TV debates, "breaking news" and "exclusives" that appear simultaneously on every channel, we sometimes forget that at the head of modern Indian journalism is the magazine. I would go so far as to say that without magazines, there would be no real journalism as we know it and no journalistic icons.
If you don't believe me, just consider this roll-call of the most celebrated Indian journalists of the last four decades and the magazines that made them famous: Khushwant Singh (The Illustrated Weekly); Aroon Purie (India Today); Vinod Mehta (Debonair and then Outlook); Radhika Roy (who was at the very heart of India Today before she set up NDTV); Shekhar Gupta (Indian Express, India Today, and then again Indian Express); T.N. Ninan (India Today); Shobhaa De (Stardust and then Society); M.J. Akbar (Sunday); Sanjoy Narayan (who came to the Hindustan Times after many years at Business Today); Pritish Nandy (The Illustrated Weekly); Anil Dharker (Debonair and then The Illustrated Weekly); Tarun Tejpal (India Today, Outlook and Tehelka); and many, many more. (This is a random list; apologies to all those I have missed out.)
To understand how important the magazine...