Be prepared to sit on the ground in Delhi's bone-chilling winter if your parents haven't paid your fees. Stand in the sun till the summer heat singes you because you haven't done your homework. Or risk losing an eye when the teacher hurls a duster at you for talking in class. And god forbid if you play a childish prank like bursting a cracker in class: risk being caned at the assembly the following morning. If this sounds like a primer on disciplining children straight out of Victorian times, don't be surprised to see school-teachers still swearing by it in the best of our schools.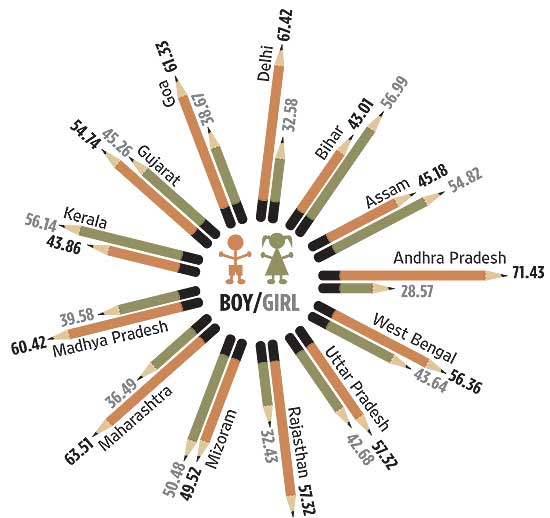 Caned and Disabled
A 2007 survey by the WCD ministry shows boys get the wrong end of stick more than girls
All of us can recall, though not with fondness, the first stinging slap by the math teacher high on numbers and low on patience, or the first rap on the knuckles with a wooden ruler by the Hindi teacher or the first caning by the headmaster for sneaking out of school. What's the din all about, you ask—specially in a country where child rights have never been the focus of a national discussion? And we are not talking hyperventilating TV-led debates where verdicts are delivered on SMSes.

Suicide note Protests outside La Martiniere, Calcutta