The other day I sent a telegram to H.M. Queen Elizabeth, c/o the British High Commission, New Delhi. RETURN KOHINOOR, I wrote. If it didn't reach her, it is her fault. Her Majesty's government gave us both the telegram and the Indian state that cannot do something as simple as deliver a telegram. Good that it's dead.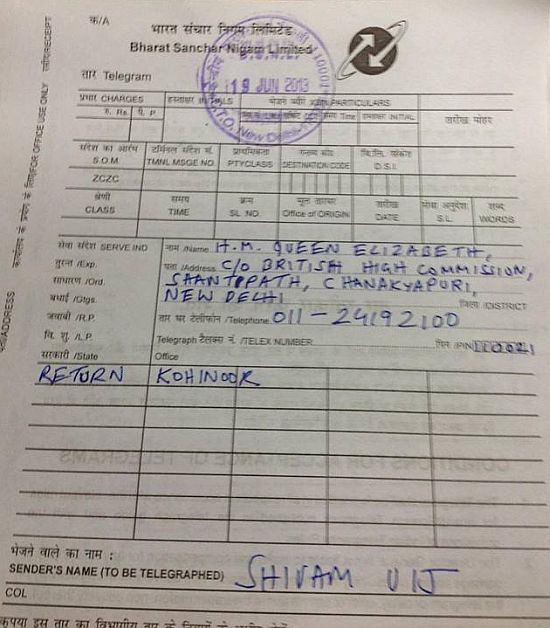 Most of the telegrams I sent out to friends didn't reach them, and this has been the experience of others too. One sent to me by a friend reached me three days later—so much for a medium whose raison d'etre is urgency. Another telegram a friend sent me reached me 10 days late—by ordinary post! Neither of them came with someone ringing the doorbell, so I could at least imagine the telegram era. They were just left outside.
I sent a telegram to Prime Minister Nawaz Sharif, c/o the Pakistan High Commission in Delhi. (The international telegram service was discontinued in 2011.) I...