book art
Palanquins Without Borders
He dons many hats. Aside from when he's an aspiring rockstar, economist Parthasarathi Shome is also an art connoisseur, who has written Naive Art: Ode to the Unknown Artist. An avid traveller himself, Shome has sought out naive artists—artisans with no formal training and who do not believe in going by the book or traditional academic rigour. The book also contains the work of Dipti Guha—Shome's mother and an artist herself. Shome's eclectic collection also includes Latin American creations, which especially hold the eye, taking in people and visions of the divine in their often surreal perspectives. Serbian artist Mebgzaod Kalja makes appearances, as do Indian artists of Dhokra sculptures, painted wood sculptures from Bengal and Jamini Roy reproductions. What captures the ima­gination is the insight Shome gives in the book on authors and their works and brings to the fore his meticulous research. Why, he juggles his art with his duties as an advisor to the FM!
---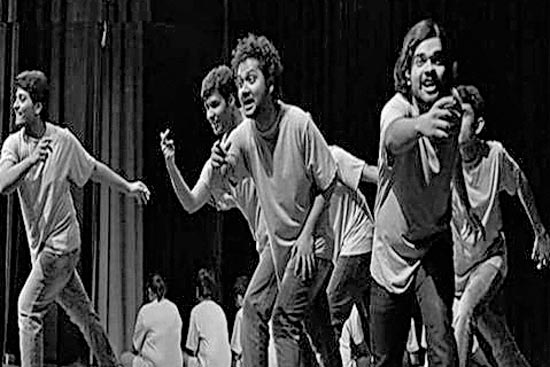 Calcutta theatre
Proscenium For Good Souls
The 32nd Nandikar theatre festival brings fresh talent to the Calcutta stage this winter. It's a showcase for serious, often experimental theatre, will involve plays ranging from those for children to searing analysis of soc­iety. Our language spectrum is on show, with plays in Eng­lish, Bengali, Hindi, Oriya and Marathi; theatre groups like Brishchik, Nandikar, Oorja, Pancham Vaidik and Raaga all planning on making their presence felt. The event kicks off with the Bengali play Bhalo Manush, presented by Purab Paschim. Plays like the Assamese Helen, directed by Kismat Bano, Oriya play Abu directed by Subodh Pattanaik and plays for children, including Juta Abishkar, Astronauter Thikana and Taser Desh are major attractions. Its final offering is the intriguing Naachni by Parthapratim Deb, which speaks of tales of marginalisation of 'nautch' girls. Dec 16-25, Academy of Fine Arts
---
This Too
Goa Art Gopakapattanam is an experiment that narrates the hues of Goa's history through a contemporary idiom. There will be sculptures, paintings, installations, videos and docus on display. Nov 6-Jan 31, Museum of Goa
---
And Also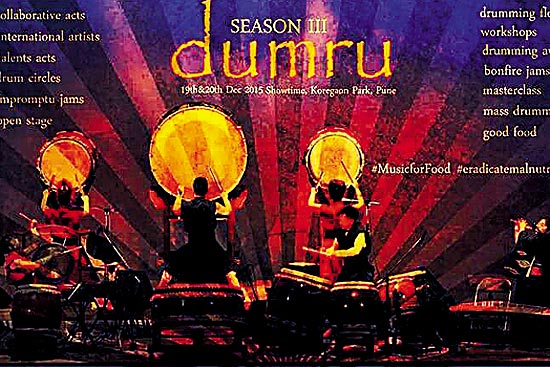 Pune music
Listen Hard, Just Beat It!
If percussionists get you going then Pune should be your next pit-stop for the The Dumru Rhythm Festival. It will play host to acclaimed percussionists from the UK, US, Spain, Portugal, Africa and India. 'Music for Food' is the theme for this year; proceeds from the event will go to charities fighting child malnutrition across India. The performing artists include Giovanni Hidalgo, Rubem Dantas, Thomas Lang, Taufiq Qureshi, Bickram Ghosh, Ranjit Barot, Pt Anindo Chatterjee, V.D. Selvaganesh, Vidwan Vikku Vinayakram, Bondo Fernandes and Laya Curry. The event lasts for a couple of days, so you wouldn't want to miss out. Dec 19-20, Showtime Arena
---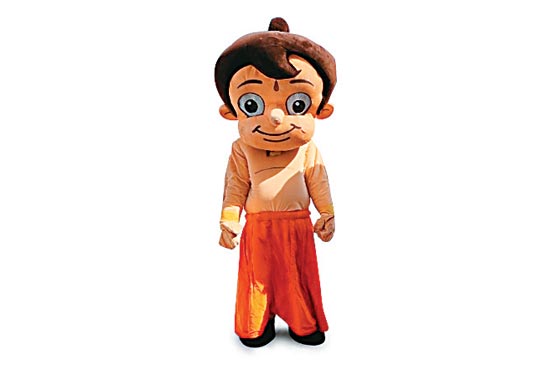 hyderabad Culture
Child's Play
The sixth edition of the Hitex Hyderabad Kids Fair aims to be a full-day treat. Activities like water zorbing, boating, magic shows by Disney, Chotta Bheem show, painting, quizzes, competitions and dance shows await kids of all age groups. The ann­ual fair provides a learning experience for children, injecting ene­rgy as well as inf­ormation to all, including parents. Taking place under huge open spaces, this fair is sure to entertain kids with its multifarious activities, competitions and games. Dec 24-27, HITEX Exhibition Centre