Anand P. Raman is an editor-at-large at the Harvard Business Review Group, based in Boston. He has been a business journalist for almost 30 years, and was editor of Business Today from 1993-2000. In an e-mail interview with Sunit Arora (who worked with him at Business Today), Raman talks about the evolution of business magazine journalism in India and how magazines can stay relevant in a digital era. Excerpts:
When you took charge of Business Today (BT) in 1993, Business India (BI) defined magazine business journalism in India. What to your mind was its USP?
You're asking me to go back 20-odd years in time, and I don't have the Terminator's time displacement equipment, so let me try not to end up rewriting history. I started working as a trainee in a newspaper in 1985, exactly 30 years ago. Like everyone else then, including my father, I read BI, and its arch rival, BW, religiously every two weeks, but over time, did begin to wonder if BI was the market leader mainly because of historical factors. After all, and one, it was India's first business magazine and enjoyed enormous brand salience.
Two, BI tried to be quite comprehensive, covering every key business development that had taken place in India over the previous two weeks. That was a tough act for any rival to follow; it would need vast amounts of human resources and paper to take on BI. Three, BI had smartly cornered the market for appointment ads for managers and executives. So, even if you didn't buy the magazine for its editorial content, you did so to peruse the ads and to check the pulse of the Indian job market! From the consumer's perspective, BI was therefore great value for money.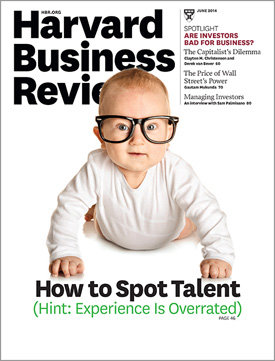 When BT first launched, it sought to bring business to life—glossy paper, posed pictures, graphics. But it was derisively dubbed the Stardust of business magazines. Why did these standard operating principles for business magazines not work at BT?
I must confess that I don't really know the answer to that question. I wasn't the editor at BT then; I was too busy working day and night to help get the magazine out on time. I can offer you a couple of theories, though.
One, BT may have been ahead of the times. No one bats an eyelid today when he or she sees staged pictures of businesspeople and ceos in their plush offices or houses printed in colour on glossy art paper. However, BT was launched in January 1992, less than a year after India's economic liberalisation program had begun. Social attitudes to business and businesspeople had not changed; it wasn't yet respectable to be an entrepreneur in India.
My other theory stems from BT's business model. If I am not mistaken, BT was one of the first business magazines to try and break away from single copy sales on the news-stand as the primary source of revenues. BT was 2.5 times more expensive than rivals were for a single copy, but if you subscribed for a year, you could get the same magazine delivered to your home or office at a steeply discounted price which matched that of BI and BW. Again, the Indian market, where print products are traditionally sold at very low prices, may not have been ready for such an innovation.
In a few years, BT became a thought (and eventually market) leader. What did you do right?
Before I joined BT in 1992, and well before I took over as its editor, I had formulated a strategy or, more simply, come up with a theory about how a rival could take on the well-established incumbents in the business magazine segment. With India's liberalisation, it was logical to assume that competition was going to rise exponentially in every business in India. In order to survive the onslaught from new rivals, especially from large transnational giants, executives in India would have to adopt new ways of doing business. They would need to rethink how they did every aspect of their businesses, from market research and innovation to after sales service; in others words, they would need new management ideas to survive.
It became my belief that focusing on the how-to of business —management ideas, leadership, quality processes, best practices, case studies—would make a new publication valuable, rare, inimitable, and non-substitutable. To his everlasting credit, and my good fortune, my then boss, BT's editor-in-chief Aroon Purie, thought this strategy was interesting, different, and at least worth experimenting with. The rest, as they say, is history.
Most business magazines had a fortnightly issue cycle. How did you work around this?
You have very few choices when you are a bi-monthly. One, you don't chase the news; you create your own news. Two, you research and develop pieces over time so they have a depth that the news magazines don't. Three, you publish lists, like the BT 500, the Best Banks, the Best Cities for Business etc, that no one else can invest in developing. Four, you develop formats like the Case Study or One-On-One that are unique. Finally, you quickly learn that as a follower, you don't have the luxury of getting your facts wrong, making typographic errors, or using bad pictures. You have to deliver the best to readers if you want to win.


Business Of Living The economy and commerce offer a wide range to explore
What to your mind is a standout issue you edited in BT?
Back in BT's first decade, in 1998, we decided to focus on India's business families and ask the all-important but tough question: Would they survive liberalisation? We kicked off this project very early in the year because we had set ourselves the ambitious target of analysing, not 10 or 20, but 50 of the biggest India family groups. We chose 50 because it was the 50th year of India's Independence. I don't think any magazine had attempted something like that, but that was BT. We developed a methodology to analyse the business groups, researched and reported all of them, and applied the parameters to develop a survival score for each of them. Moreover, we shot as many generations of every family as we could; listed every industry in which a group was in; and developed 50 family trees. We eventually published a 502-page tome that everyone in business in India and the world over noticed. After that, you only had to say BT—and even someone at HBS's Baker Library in Boston knew the "fat" magazine you were talking about!
Many editors of Indian publications today have worked with you or been a part of your team at BT.
You would know the answer to that better than I do! After all, you were courageous enough to work with us for almost a decade, right?
I don't really take the credit for BT becoming No. 1 in the Indian business magazines market; that was clearly a huge team effort, with everyone associated with the brand, from the publisher and the brand building team to the ad, circulation, and editorial teams, in the India Today Group making that possible. But, quite honestly, I do revel in the pleasure of knowing that so many of the people I worked with at BT— Arunava Sinha, Sanjoy Narayan, R. Sukumar, Sundeep Khanna, Rohit Saran, Rajeev Dubey, R. Sridharan, and you, among others—went on to become editors and leaders in Indian journalism. Others, like Adite Chatterjee, Chaya Balachandran and Pareena Kawatra, among others, have become successful businesspeople and leaders themselves.
"In addition to seeking quality, magazines must find ways to take part in the online conversation. Talking down does not work on the net."
It was purely my privilege to have attracted and worked with such a supremely talented crop of young editors. They thought deeply, wrote well, and were committed to delivering quality. I learnt so much from you all. We shared values and a work ethic so we could tap into that in order to make BT succeed. One, the ability to work long and hard until you got things right. Few people went home before midnight, I recall, and working after dinner was common. Somehow, in India, the infrastructure, the weather, and the system you have to work with made it necessary to work long hours to deliver results.
Two, we all talked about and established a code of ethics to which we all adhered. That was like a breath of fresh air in Indian business journalism then. No swag bags, no free lunches, no all-expense-paid jaunts… If BT couldn't pay, you didn't get to travel. We revelled in being different, which knit us closer together, I suspect. Three, all of us liked reading and learning about business as part of our jobs—about management theories, about strategy, about quality… My colleagues were journalists and editors but intellectuals at heart, and BT allowed them give off their best, I think.
What is the importance of rigour in magazine journalism?
Rigour is critical not only because you have more time but also because that's the only way you can differentiate yourself from newspapers. After all, merely summing up everything that the various newspapers, websites and TV stations have put out never works to capture an audience. The keys to success in a magazine are, I believe, a novel point of view, good quantitative or qualitative research or reporting to back that up, and a well-structured argument, articulated eloquently.
There are many ways of making that possible, but one tested process is the use of the top editing function. Reporters write, section editors rewrite, and then, it's the duty of the top editors to review the end result and, whenever necessary, roll up their sleeves and wade in. There wasn't a story in BT that my deputy editors and I didn't top-edit, or whose proof we didn't review before the piece went to bed. To top it all, Mr Purie reviewed every page too… Many eyes made for good work..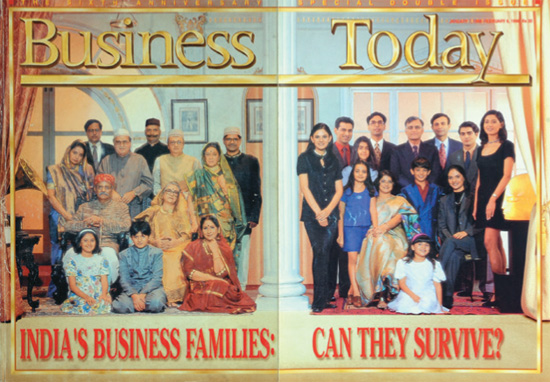 Business journalism has been prone to pulls and pressures from advertisers and the marketing department. How did you navigate this tricky territory?
I was lucky. One, Mr Purie never ever interfered with his journalists, and was pretty clearly more an editor than a publisher! He allowed me to publish even the most negative analyses on a business group or company and never once asked me not to pull something from the magazine or publish something laudatory about someone. I recall publishing an article in a special issue that led a large family business group to pull all the ads from the group's magazines. AP never once mentioned that, summoned me to discuss the issue, or asked me if I would apologise to the CEO. After the dust had settled, he asked me if we were sure of our facts.
The marketing and advertising people we worked with were also professional, and never bothered us with weird requests. It is my belief that the editor needs to draw a line in the sand at the very outset, making it clear that there are some things he or she simply won't do—come what may. That sets the tone for the organization right away, and nudges people to do the right thing. Of course, that also means that sometimes the editor may have to pay a price for taking a stand. That's life; you have no choice but to be prepared to do so. I don't know if you know this, but the first document I created on my PC whenever I joined an organization was my letter of resignation!
Finally, how can business magazines stay relevant in a digital era?
The net is a platform, at its core, and people use different kinds of devices to access data, news, and analyses. Whatever be the device, people today read more stuff than ever before. I don't believe a business magazine will become irrelevant if it publishes well-reported and researched stories, great pictures, and cool charts and graphs that are interactive online. In addition to seeking quality, magazines must also find ways of becoming part of the online conversation. Talking down to readers doesn't work on the net.