Shaky Legacy
Maratha Maha Sangh, Maratha Seva Sangh, Sambhaji Brigade, Marathi Sena etc formed after Laine's book on Shivaji sparked off controversy.
Groups work the Maratha pride/Shivaji's legacy line.
They do not want the book sold in Maharashtra despite a SC order lifting the state ban.
***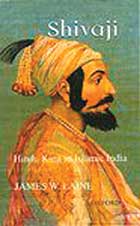 James W. Laine, US-based professor of religious studies and author of two contentious books on Shivaji, can boast a rare achievement: bridging the deep ideological and political divides in Maharashtra. The state Congress and the NCP sounded like the Shiv Sena, which in turn came across as a shriller version of its belligerent cousin, the mns. All of them parroted the line espoused by the dozen-odd Maratha groups also in the game—that Laine's Shivaji: Hindu King in Islamic India will not be stocked or sold in Maharashtra.