His feet would move with unlearnt, animal speed, his bat would flash and in the twinkle of an eye, the ball would cross the cover boundary. His batting skill was supreme, his mind calm and unshakeable. Now, though, due to the fear and loathing caused by career-terminating treatment at the hands of the Delhi and District Cricket Association (DDCA), this young man doesn't want to be photographed or named in our story. He's given up cricket, his remarkable achievements reduced to parchments on the walls.
Advertisement opens in new window
Sehwag and his supporters wanted to rid DDCA from the control of small-time businessmen, clerks.

But some continue to resist, and vocally, like Virender Sehwag, who resented the endemic interference in the selection process. He and the Delhi seniors want to rid DDCA of the small-time businessmen and government clerks who've taken control, and whose interest in the sport lies in advancing their sons' cricketing careers. At the centre of the storm is the DDCA's Sports Committee, formed in 1994. It has powers, among other things, to nominate selectors for the state's teams for different age groups. The Sports Committee is elected by 111 clubs in Delhi, but rampant corruption has subverted the democratic process. Not surprisingly, the committee abuses its powers—sons/relatives of five of the 10 members play in various Delhi teams; the son of the most powerful member, a lad who's never made a century, has made it to the Ranji Trophy team at the expense of patently better players.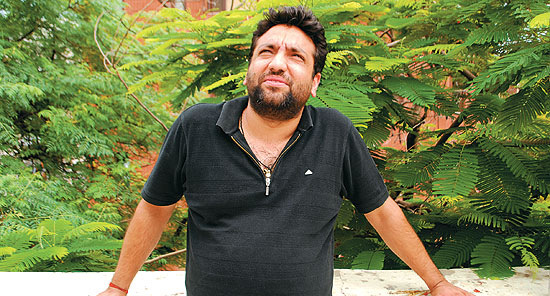 Jitender Monga, 40
Years active: 1980s
Story: A bright junior-level prospect, couldn't get to the state team. Says if you want to punish a good player, send him to DDCA.
Advertisement opens in new window
Hope and fear cause most players to speak in hushed tones—the fear of reprisal, the hope of some day playing for the state and country. Some leave Delhi for other states, some simply stop playing—and they too want to keep their peace. Jitender Monga, say those who watched him as a teenager in the 1980s, was Ranji Trophy material but couldn't make it to junior teams. "I was considered a certainty for U-17, but finally wasn't named in the squad of 24," he says. "It was difficult to take that in my teens, and I stopped playing at 18."
Since those days, the tentacles of entrenched corruption have only spread wider and deeper. Vivek Khurana was a fine left-arm spinner; he's also an exception, willing to speak about the people who've destroyed his career. For six years running, he played junior cricket for Delhi, each year becoming its highest wicket-taker, aggregating 125 wickets from 25 matches. "From all over India, they had selected 20 players for the National Cricket Academy camp in 2001...and I was one of them!" he says. "Right after that, I took 28 wickets in four matches." But another lad who'd taken one wicket in four matches was selected for the Ranji team.
Advertisement opens in new window
Khurana did get to play a Ranji game as a 17-year-old, but he believes the selection was insidious. "They wanted to finish me," he says. "I, a greenhorn, was thrown before lions, Yuvraj Singh and Dinesh Mongia. It was a hellish wicket for a spinner, I wasn't given the field I wanted, and was given the ball when it was soft, after 50 overs." Wicketless, he was dropped. But Khurana believed he peaked in 2006: "When the squad was named, I wasn't in!" He adds, "They knew that if I was in the 30, I'd likely get a game, so I was eliminated right there." The next year, he was not even among the top 60, and he gave up the unequal struggle.
Khurana, and a host of spinners over the last few years, were treated no better than spare parts because the son of a Sports Committee member is a spinner. To keep his career alive, all spinners in Delhi became targets. Other specialists aren't spared either. For instance, the players who helped Delhi to its solitary national Under-17 and Under-19 titles in 2003 and 2004, respectively. Most prominent players of those teams have either stopped playing or joined other teams. "Ankur Garg took nine wickets in an innings in an Under-17 game, and he's stopped playing," says a teammate who's still around. "Pritpal Singh, a very fine batsman, got a century in the Under-19 final. He's stopped playing. And where have the other spinners of the time gone?"
Advertisement opens in new window
DDCA sports secretary Sunil Dev declared that if Sewhag wanted to leave Delhi to join Haryana, DDCA wouldn't try to change his mind. "Imagine what they'd do to the younger players," says a player. "They don't want to retain promising players because that's the only way to let their below-par sons go to the top." Victims of such deviousness are aplenty. Rahul Dewan scored a triple century for Delhi Under-22, but wasn't selected for Ranji; he shifted to Haryana. Anureet Singh went to Railways, Mayank Sardana to Punjab, Robin Bist to Rajasthan and Deepak Sharma to Assam. Manan Sharma's case is curious—he was among the India Under-19 probables and, called to the Delhi Ranji nets, wasn't named among its 58 Under-19 probables! He has shifted to Haryana.
Not surprisingly, the Delhi junior teams have been relegated to the second tier of top competitions. "There's no worry because now all sorts of dubious players can play for Delhi," says a player. Sometimes, as many as 32 players get to play in a season. "This way, all players from powerful clubs get to play," he says.
Advertisement opens in new window
There are other favours to ensure electoral support. Officials of different clubs are given contracts to supply services to DDCA, from transportation, tents and catering to equipment and gear. The posts of selectors too can be traded. "If you control 10 votes, you could bargain to become a selector or coach," says a former Delhi player.
Women are routinely used to buy favour—often they are relatives of young cricketers. Wags in the DDCA say that one official prefers to be a selector of the junior-most teams as kids are usually accompanied by their young mothers! There are really sad stories which seem funny; an under-15 selector, for instance, moved up to the U-17, U-19 and U-22 committees as his nephew grew older.
DDCA president Arun Jaitley's assurance of a clean-up has brought an uncertain end to the confrontation between his organisation and Sehwag. But cricketers aren't that sanguine, especially the bitter, silent ones who've stopped playing the game.