It doesn't make anyone go "Brrrr". It doesn't get Sehwag to hit the 'upar cut' or Dhoni his helicopter shot after a sip. But God's own packaged cool drink, 'nariyal paani', could take some fizz out of the colas this summer. The snazzy Coco Loco kiosks that have cropped up outside malls in metros selling coconut water (plain, strawberry, tea-lemon or green apple) are barely able to keep up with the queues.
Sattu sherbet, aam panna, bel juice, lassi, chaach, thandai, shikanji, jaljeera, sugarcane juice, they are all fighting for shelf space at the neighbourhood supermarket. The hook—it's the real health drink. "Colas have never been a drink of preference, and for people like me who're petrified of having aam panna or cane juice off the street, this is great news," says Arti Jaiman, a Gurgaon-based radio station director. And like Arti, those wary of roadside vendors have reason to cheer as clean, sanitised juice kiosks are mushrooming just around the corner.

Cane-o-La makes fresh cane juice in Bangalore. (Photograph by Nilotpal Baruah)
Cane-o-la is Meenakshi Karanth's favourite haunt for a drink in Bangalore. It's a chain of air-conditioned kiosks serving fresh, hygienic sugarcane juice she calls the "best thirst-quenchers on a hot summer afternoon". It's run by Srinivas Rao and his son Santosh, who grow their own sugarcane in Mandya, Karnataka, and Kadappa, Andhra Pradesh. There are 19 outlets across Bangalore and they plan to expand to other cities now. The kiosks—dotted across residential areas and IT parks—sell over 1,000 glasses each per day, at Rs 10-12 a glass. "It's fresh, that's the reason why people are turning to these coolers. And now they are found in places that are far cleaner than roadside vendors. A choice of flavours is an added attraction," says Cane-o-la fan Sriram V. As Santosh Rao of Cane-o-la puts it, "This is the age where people want everything instantly and like to be spoilt for choice. So we give them variety, sugarcane juice blended with lime, mint, pepper, chaat masala."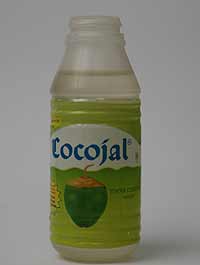 Up north, in the glitzy Gurgaon malls, the humble coconut-water seller has morphed into an attendant in uniform, serving up fresh, chilled coconut water from funky Coco Loco carts perched under cool green umbrellas. Savinay Jain and Mayank Sethia, the men behind Coco Loco, hit upon the idea as they used to watch corporate executives making a beeline for the roadside coconut water-seller in Gurgaon. "With people getting more health-conscious today, it wasn't hard to break into the market," says Savinay. The coconuts, 'quality-checked' and graded, come from Gujarat and West Bengal. And it's not just a big city fad, Coco Loco recently set up kiosks in Kanpur and Udaipur too.
Roadside stalls selling coolers might still be a common sight, but in malls and upmarket residential areas, it's these new kiosks. "That's where people are willing to experiment and spend money," says Savinay, who sells a glass of Coco Loco at between Rs 30-70. In malls, for example, 'juice bars' selling jaljeera, lassi and shikanji are already established alternatives to coffee and fizzy coolers. "It's about offering people a lifestyle change, creating a space in their mind...a healthy beverage, in a sanitised set-up," adds Santosh.
Bahar Tankha, a Delhi student, was recently prescribed a daily diet of coconut water by her doctor after a bout of gastroenteritis. A few years ago, she would have found it difficult to follow this regimen as fresh coconut water was tough to find and the packaged variety was unheard of. Not anymore. There are a variety of brands in the market like Tender Coco, Cocojal, Shreejal and Coco Zing. The Coconut Development Board says at least 13 entrepreneurs have already procured the technology for packaged coconut water.

For this growing urban market, a wide choice of desi drinks on the shelves matches with the larger lifestyle change of going organic, of staying fit. Ayurvedic products across the country, like Baba Ramdev's popular Patanjali brand, also bottle traditional coolers such as bel and khus juice concentrates. "I haven't had these summer drinks in years but I've now discovered it's available in restaurants and even chains like Haldirams and Bikanerwala," says Arti Jaiman. Nutritionist Isha Khosla says it's made her job easier. "You can recommend a diet of healthy drinks to clients now that it's widely available in the market. Like, at one time it was cumbersome to carry buttermilk to office, but now you can easily buy a tetra pack of chaach."
I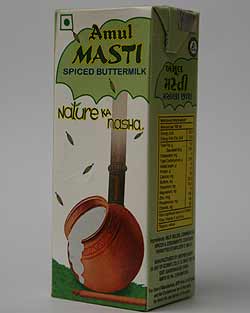 ncidentally, the big brands aren't sitting back on this traditional drinks market. Amul's got spiced buttermilk, thandai and flavoured lassi on the shelves. Coca Cola, which sells lemon drink Minute Maid Nimbu Fresh ("Bilkul ghar jaisa"), says India has always had a huge juice-drinking culture. "With advancements in food and beverage technology, companies can now provide consumers the same beverage in a convenient pack at an affordable price," says Andriy Avramenko, VP, juice business, Coca-Cola India. Rival PepsiCo has desi cooler, Nimbooz, with the tagline, "Ekdum Asli Indian", complete with a visual of the age-old wooden lemon squeezer. Pepsi sent out product samples of Nimbooz along with a pack of nimbu mirchi (lemon-green chilli), the traditional north Indian talisman for good luck. The cola makers will need it if they are looking to crack the coconut carafe charm.