Modivaad
"We should be proud of our medical science, how advanced our country was at one time. In the Mahabharat, Karna is not born from his mother's womb, this means there was gene­tic science at that time. That's how Karna could be born without a mother's womb.

We worship Ganeshji, there must have been a plastic surgeon in that era who put an elephant's head on a human body, plastic surgery must have started then. There must be many such fields where our ancestors have excelled."

—From the prime minister's official website pmindia.gov.in, his address at the rededication of Sir H.N. Reliance Foundation and Research Centre, Mumbai
***
Prime minister Narendra Modi says the fact that Karna in the Maha­bharata was not born from his mother's womb is proof there was advanced genetic science in India at that time, and that Lord Ganesha's elephant head on a human body is evidence that cutting-edge plastic surgery existed then. This, not during a flighty political campaign speech in some remote corner of the country but at the inaugural function of Sir Harkisondas Nurrotamdas Reliance Foundation Hospital in south Mumbai on October 25, in the presence of top doctors, scientists, industrialists, journalists, sports icons and Bollywood stars. And ironically at a time when Pope Francis has said that the theories of evolution and the Big Bang are real, and God did not wave a magic wand to create the universe. We ask a cross-section of people about the prime minister's claims, which seem to be straight out of one of Prof Dinanath Batra's history books and which can be found on the PM's official website, pmindia.gov.in.
***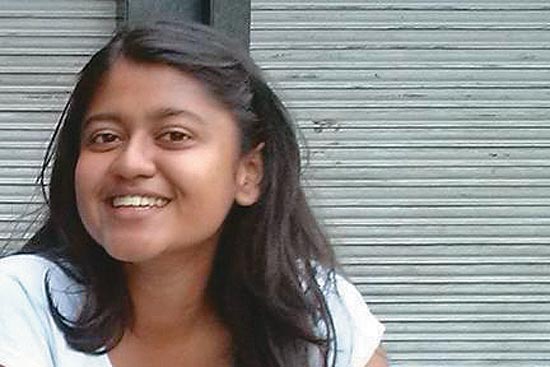 Sanyukta Biswas, 22
Law student Gandhinagar
PM Modi seems to be confusing mythology with scientific facts. The citation he made would not hold any ground for the simple reason that a head is not an organ of the body which can be transplanted. It is a certain part of the body which comprises a link to other vital functional systems of the body. Therefore, Ganesha's head transplantation is nothing but a myth. The fact that he cited plastic surgery as the solution implies that he does not understand that the right phrase to be used in this context.
Kalpana Radhakrishnan, 51
Teacher Chennai
Our mythology has made rich contribution to our identity and has an important place in our culture. However, the following examples would have been better to cite and not from mythology, in order to illustrate our ancient scientific achievements—the Rig Veda mentions Dhanvantari, 17th incarnation of Lord Vishnu, as the god of medicine, the science of longevity—Ayurveda, Charaka, a noted Ayurvedic practitioner who wrote Charaka Samahita and Sushruta Samhita was an ancient Indian text on surgery, which carried out operations similar to the steps followed by modern-day surgeons. Yoga is an ancient system of medicine as well. In all probability, Modiji's reference to Lord Ganesha should be viewed in a lighter vein. I view Modiji as quite scientific and rational, so he must have said this in jest.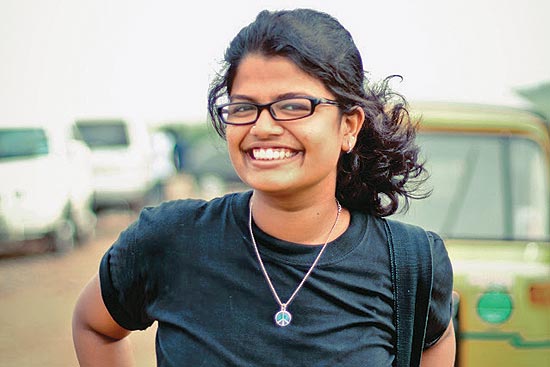 Pooja Kumar 22
Coastal resource activist Chennai
It is a well known fact that India was one of the most advanced countries in the world in terms of medicine and science. Manuscripts by great doctors such as Sushruta have been validated. But I think that Narendra Modi is jumping the gun by bringing religion into this. If he were to praise India's medical advancement in historic times with solid evidence such as the works of Sushruta Samhita, it would have been more authentic. When the Mahabharata was written, there was not enough technology to conduct such complex surgeries, but to imagine such things and portray it in art was possible. After all, our national geographic survey thinks monkeys built a thirty kilometre long bridge to Sri Lanka! What does one say about that?
Dr Ramesh Sharma 57
Plastic surgeon Chandigarh
The science has enormous potential and there are no barriers to scientific endeavours. The mythology could have scientific basis too and it is possible that hetero-transplant (between humans and animals) was possible at that time. As of now we have been successful in homo-transplants (between two humans). The cloning (creation of a living being outside the body) has been a successful experiment and lot of research is going on currently.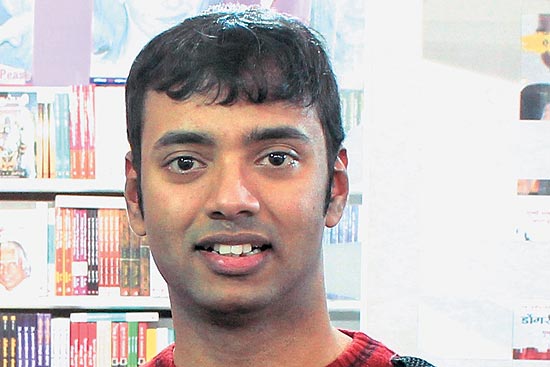 Satyarth Nayak 33
Writer Delhi
There's a mass of ancient literature that does endorse the prime minister's statements. In fact, while researching for my own mystery-thriller The Emperor's Riddles, I have come across texts that claim that ancient India was probably more futuristic than we imagine. Apparently our forefathers have dabbled in everything, from robots and computers to aircraft, lasers and even extra-terrestrial communication. Recitation of the Vedas is said to generate electricity and the great battle of Mahabharata is supposed to be no less than a nuclear war. Even Gita's theory of karma is purely Newtonian—every action will have an equal reaction! Our ancestors may well be a lot geekier that we know.
Mohinder Pratap Singh 46
Scriptwriter Mumbai
I would tend to agree with what our prime minister has stated. I am a great believer of mythology and it intrigues me a lot. Whatever has been said is not without any basis. There are a lot of layers in every mythological story and varied interpretations can be derived from that. Starting from the Pushpaka Vimana of Ravana in Ramayana relating to the aircraft technology present that time to the presence of genetic science responsible for Karna's birth, it's all somewhere rooted in reality.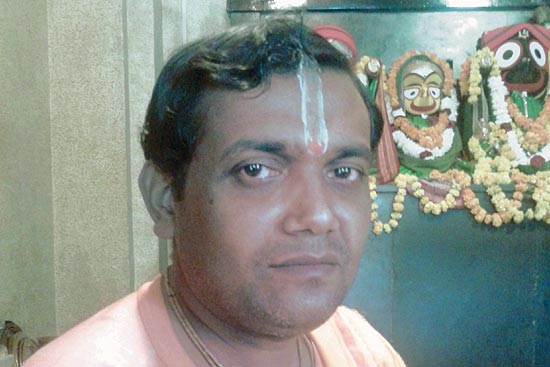 Pandit Devdat Mishra 54
Priest Delhi
Everything Modi has spoken about is the result of Ayurveda. India since the ancient times has been very well equipped in the field of medicine, especially the practice of Ayurveda medicine. All diseases can be cured through this. I don't know much about what Mr Modi said, but I can say that the previous era used techniques that were much more advanced than what they are now. Ayurveda was God's gift and because of its purity it has the power to cure any disease.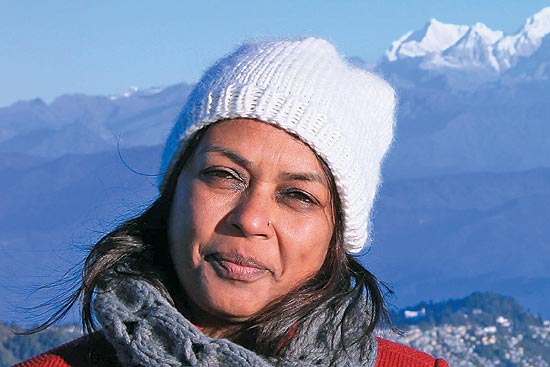 Kavita Chowdhary 51
Social Worker Darjeeling
Modi's linkage of Ganesh's head to plastic surgery is equal to saying Ram's Pushpaka vimana which enabled him to arrive home in almost a blink of an eye, is an airplane. Yes, Indian medical science is advanced and we have a Veda owed to purely the study of medical science but Modi has gone overboard with this statement and his argument holds weak.
Manisha Bhattacharya 52
Ceramic artist Delhi
Times are getting a bit scary and regressive. We seem to be glorifying the past in a way that's not healthy. In Mumbai, you have the prime minister coupling mythology with medical science; in Haryana, his RSS friends pass a diktat that women should be stopped from using mobiles...apparently it leads to rapes! Is this 2014?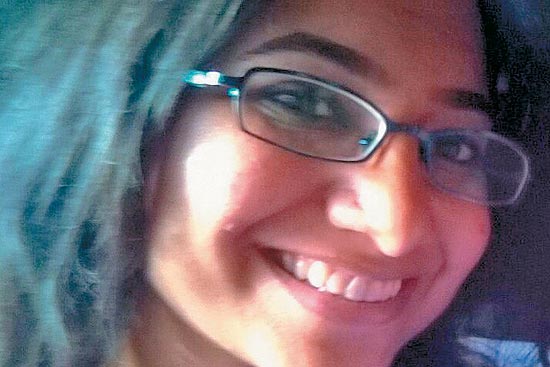 Madhavi Potukuchi 22
Journalism student Pune
Narendra Modi has yet again tried to give a Hindu spin to the whole situation by saying that modern medicine existed in the times of the Mahabharata. This seems like nothing but propaganda. Being the PM of such a diverse country, he must support all religions but we see that he has yet again taken an extremely Hindu stance by mentioning Hindu mythological instances only. The contents of his speech, though, weren't a surprise since it isn't the first of its kind.
Sunita J. 47
Homemaker Chennai
I disagree with what Modiji said in his speech because the examples he cited are neither authentic nor verifiable. The Mahabharata is a fictional epic and we don't know if the characters were real or even existed. Hence, there is no way to justify that Indians were ahead in the field of medicine and science, as Modiji has claimed. Secondly, by focusing on Hindu mythology, he has ignored other religions and legends in our country. He is identifying India as being a Hindu nation.
Simran Kaur 22
Research analyst Bangalore
The speech sounded quite meaningless, especially the parts about Lord Ganesha and Karna. The prime minister must give more importance to the current research happening in the field of medicine than refer to fictional stories. It is quite surprising that Mr Modi has on such a public forum held up mythology and compared it to how advanced science has become in the 21st century. The common man wants to know about modern medicine or how the Reliance project can help him. Modi needs to stop talking about has-beens, something he seems to be doing a lot lately.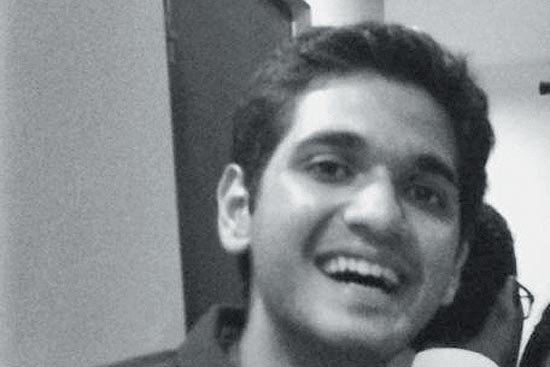 Raghav Mehrotra 20
History student Delhi
As Indians, our identity derives a lot from this mythology but we need to see the texts in their true meaning and not in a literal sense. Each anecdote has an important lesson behind it. Taking these facts in a literal sense is not the true meaning of these texts. The PM's intention is correct, he wants to rekindle pride in our history but he should be a little more careful in the way he does this."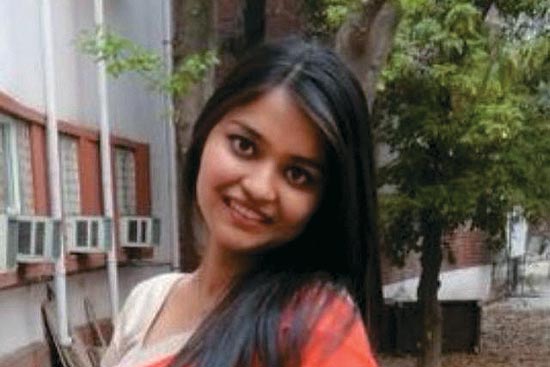 Khushboo Bengani 22
English literature student Delhi
Not all religious beliefs can be given a scientific meaning. It's prepos­terous to establish India's credibility in science citing these instances. The world does acknowledge Aryabhatta's research, which is of immense significance. However, referring to Ganesha's elephant head as evidence of plastic surgery and Karna's birth as proof of genetic science seems too far-fetched. Though Karna's birth and Ganesha's elephant head do arouse a feeling of awe, they go against reason when you think of it rationally.
---
Interviews by Sakshi Virmani, Stuti Agarwal, Arushi Bedi, Leela Murali