''I read the book Bokya Sanbande. It's very nice. It's about child­ren. I really like reading storybooks. We got the result of the story-writing competition long ago." Pratiksha Ghawde from Tiwsa village in Amravati district sent this postcard to Pradeep Lokhande. It's a simple, sweet message, one of the thousands he gets (about 150 a day on average!) but it's a source of much gratification for him.
Lokhande has the distinction of setting up 1,255 libraries in 670 days in secondary schools in villages in rural Maharashtra. A social entrepreneur (and not an NGO as he emphasises), Lok­­hande's mission is to set up 6,700 libraries in Maharashtra and 85,000 all over India. He has set up 1,560 libraries in the past 49 days, taking the total till last week to 2,100. By the time you cel­ebrate New Year, it would have crossed 3,190. Chasing records? No. Doing a shoddy job? No. Diverting extra funds from some charity? Certainly not. Then how is he doing it?
"I realised that if we want to change anything in rural India, we must reach out to the children aged 11-16 years in the secondary schools of our villages. Because schools are the place, if they are enrolled it means three things­—that they have some interest in studies, that they have been exposed to communication such as TV, phone, reading and writing and, most importantly, that they have family support in education," says Lokhande. "There is no point in talking to older people as they have already made their life choices, there is also no point in handing out incomprehensible heavy literature that cannot be absorbed. Scientifically speaking, a child's grasping power is at a peak at this age...there's always a lasting impact."

Gyan-Key (the key to knowledge), as the project is called, is run on a demand-and-supply basis. Lokhande's organisation, Rural Relations, first makes schools aware of the project. If they get back, Lokhande informs a private donor. The donor, always women, have to agree to give at least Rs 5,555. This amount is sent directly to the books distributor, who sends about 150 books directly to the school. The books procured are heavily discounted, even by the publisher. The books cane be form different genres, a Marathi translations of Totto Chan, copyright-expired Marathi classic Shy­a­mchi Aai, translations of a Sudha Murthy or A.P.J. Abdul Kalam book, biographies, books on science, drama, music, sex education, astronauts, motivational books, wildlife and, of course, fiction.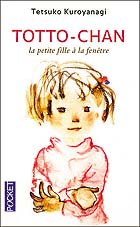 It was difficult in the beginning but now there are many interested schools and, refreshingly, many donors. "This arrangement ensures maximum transparency because people are quick to accuse you of having an 'agenda'. And we don't stop at just providing books. After providing logistics, we insist on feedback and follow-up," he says, adding that each book is provided with a postcard and students, teachers are expected to write to him or to the donor informing of their feedback. Immaculate registers are maintained by a 'library monitor', preferably a girl student of the school. "If we don't get a response and if we see that the books aren't being used, we bring them back. One cannot waste them."
So what got Lokhande into such an offbeat project? Well, it's the classic tale case of growing up poor, making a niche career and giving back to society. Lokhande grew up in a village near Wai with little financial security. "My father was a peon and we were four brothers. I had to complete my graduation externally." After a short course in marketing, he joined an MNC. The 18 months he spent there gave him an insight into the corporate world. Next, he tried to use all his "energy and enthusiasm" to collect as much rural data as possible and then offered it to corporates as a consultancy. "I do not sell products, I do not endorse tobacco and alcohol and I do not work with governments," says this businessman, who cracked the market about two decades ago with big contracts, big enough to get him a house and a Mercedes.
Rural management lectures, travels abroads, meeting VIPs, but what excites Lokhande is his trips to the villages.
"I decided 14 years ago that it was enough. I took my family into confidence and told them that I will be devoting a part of my time for social endeavours. Luckily for me, they all came on board," he says. After running a successful project of setting up over 20,000 working condition computers in nine states of India, it's now Gyan-Key that is now taking up his time. He lectures on rural India in management colleges, travels abroad, meets VIPs but what excites him is his trips to the villages. He has visited 5,000 villages all over India and the list is only growing longer.
One of the first villages he travelled to for the Gyan-Key project is Hiwre village in Puradar taluka in Pune district. At the Guruvarya Narayan Maharaj Secondary School, students can't stop chattering about the library. Teachers proudly show two metal cabinets, now complete with some 965 books. Stu­dents gather in the one-room library, an unused room until it became the 'granthalay', complete with a few benches and a thin carpet. It still does not have electricity but "there is ample light and breeze during the day", says principal Sunita Raydu.
"We love reading the storybooks, each class has a designated day for bor­rowing books," Mehrunissa Sheikh, a class IX student informs us. Rutuja Vairat, who's in the Xth standard joins in, "Sometimes we study in the reading room, sometimes we read the other books over here." A shy Indrajit Gaikwad, one of the few boys, pipes in, "We can take books for one week." "We bring a new book for the library on our birt­h­days as Lokhande sir suggested." "No one tears or spoils the books." "If som­eone loses a book, then they have to rep­lace it or give money." "Even my dad reads the books I take home"...the cha­tter goes on. They show us the books, mostly in Marathi, with a few also in English. "It's brought about a noticeable change in many stu­dents. These initiatives must continue," says Megha Gaikwad, teacher in charge of the library. Lokhande's target is local language Gyan-key libraries in 85,000 villages in India. Besides the wisdom imparted, it's the best way to keep the regional languages alive, he says.
---
By Prachi Pinglay-Plumber in Pune