Disclaimer: This is a random list, and all persons featured are living. The dead would be irrelevant, no matter how legendary they might have been. There is, however, no evidence with me to prove that the persons listed below are worthy of the credits attributed. But here goes the fantasy list. Please forgive the gender balance, tilted in favour of the male kind—for only a few women make it to my wet dreams. Those listed below—both men and women—have been judged on the basis of face structure, rippling muscles, sense of humour, asset valuation (based on hearsay), and yeah, if all else fails, their bank balance...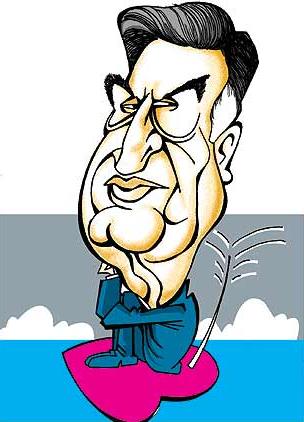 Ratan Tata: His Guru Dutt-like "I once loved and lost" and "Yes, I am lonely" statements clinch it. Oh, and that accent—neither Indian nor British—and that roll of the tongue are endearing. And he loves his dog.

Pierce Brosnan: The staged agility, sharp wit, ruthlessness, sex-over-romance love-life (unlike that fool Daniel Craig's pathetic love that almost cost him his jewels) and, of course, his chivalry (he always opens the door before killing his Bond girls, even Sophie Marceu, but not before showing them stars in between the satin sheets).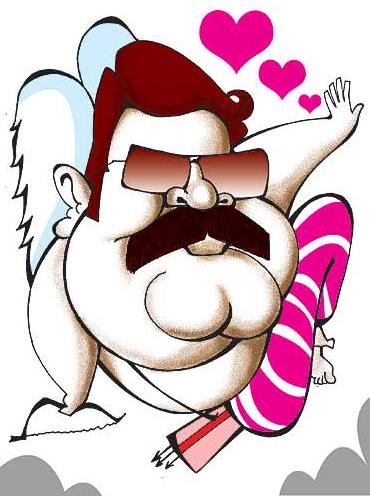 Mohanlal: For the uninitiated, he is the Malayalam superstar with some major national awards under his pot belly. (Yes, that south Indian cop in the rgv film Company). I agree, the body is likely to crush a lady elephant, but then unlike his superhero persona, he's shy, introverted, sociophobic—how can you not fall in love with that. Gossip: his score card is, well, a phenomenon!

Anand Mahindra: The salt-and-pepper hair (yes, he has hair, can you believe it!), Twitter humour, Harvard degree—yeah, that will do.

Shashi Tharoor: His slightly self-destructive trait, ability to get into trouble and those affected tones—there must be something natural hidden somewhere under that confused mop of hair, don't you think?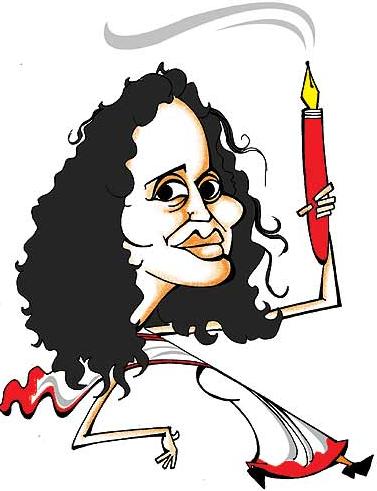 Arundhati Roy: Yes, sometimes that whole brainy appeal works too. She wants to change the world, so do I. If this can get a few donations to the larger cause, I am ready.

Angelina Jolie: Sorry, when it comes to the sex appeal of women, there are a few caveats. She has to ooze oomph. Therefore, give me a great body, bee-stung lips, chiselled face and the unabashed power to break up a marriage while collecting an all-colour brood from across the world. Truly sexy! Will take her home any day.


Penelope Cruz: Curves, curves, curves and that sweetest, sexiest accent.

Mukesh Ambani: Bank balance, bank balance, bank balance.

Russell Brand: Yes, I Wikipediaed! He is 1975-born, so eligible for this old-but-still-got-the-mettle list. The music, the public masturbation, the unwashed hair, promiscuity, drug abuse—who can resist a true-blooded bad boy? No, you don't take him to your mom, you smuggle him into your room, you idiot! And then send him down the chimney without breakfast the morning after. If you are still not sold, watch Forgetting Sarah Marshall, and check out his yogic postures. Inspiring.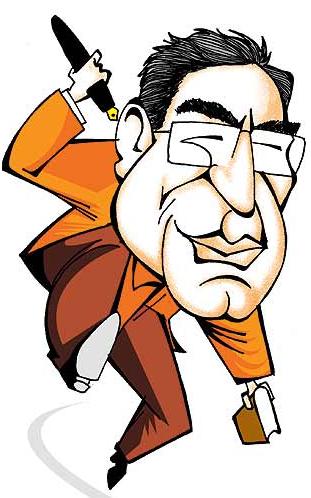 Orhan Pamuk: Don't you get it? The point is this: you can't get him! He is in a committed relationship with Kiran Desai. Yeah, what are the chances of having a Silk-Rakhee dance number to settle the score so that the winner walks home victoriously with Orhan velcroed to the arms? So, Orhan is on my list for his sheer unavailability, and (grrr...) I hate the picture in which he walks the beach with Kiran! Sigh! And God, he is a Nobel laureate and his books are hauntingly romantic, albeit tragically hopeless. Sorry, Chetan Bhagat, peeing into your principal's letter box doesn't quite make the cut.

Mayawati: My charity to sisterhood, during my cataract days.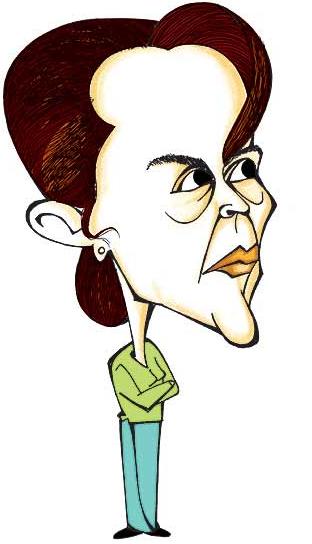 Aung San Suu Kyi: Genuine power, gorgeous face, persistence, and that touch of class with a flower in her chignon. Truly the sexiest woman on earth!
And to round off, here's someone who missed the bus long, long ago...

M.F. Husain: The lithe frame, the snow-white hair, his sexually tense Durga-Bharat Mata, the paint brush. Alas!
---
(The writer is editor, Marie Claire.)