Rangeela Bhili glances around nervously, brushing her thumbs against each other. It's almost as if she's at an inquisition. Her teacher at the informal and multilingual school where she is being reschooled in her mother tongue Dungra Bhili is bringing up an unpleasant past. "Why did you not learn anything at school?" Chaudhary Rekha, the teacher, asks. Despite having studied till Class VII in a Gujarati medium public school, Rangeela could not even write her name properly. "Because our teacher, whenever he came, always taught in Gujarati," she says softly in Dungra Bhili. A year at the Tejgadh-based Adi­vasi Academy's Vasant Bahubhashi Shala has changed that. She can now read and write with much greater fluency. And all thanks to classes in a language she can finally understand.
Her classmate Jiram Rathava, officially schooled till Class VI in a Gujarati med­ium school, cut a similar sorry figure when he enrolled at the multilingual school. He couldn't even write his name and used a thumb impression instead. Today he is being taught Gujarati and other subjects in his mother tongue Rathawi and has made remarkable progress. In a year's time, when the two students are reintroduced into the official education system, they'll be much better equipped to deal with what the textbooks have in store for them.
Students like Rangeela and Jiram are representative examples of the cost many of India's children have paid because of the hegemonic linguistic policies enshrined into our educational set-up. It's a state renowned scholar Gan­esh Devy describes as akin to 'aphasia'—a condition in which a person loses the ability to speak, read or write. Devy heads Bhasha, a Baroda-based trust that has spearhe­aded the People's Linguistic Survey of India (PLSI), which alerts us to the exi­stence of many other and similarly les­ser-known languages and their speakers, most of them beyond the count of India's 22 scheduled and 100 non-scheduled languages. It's their rights that the survey tries to have protected in the face of the onslaught of major languages.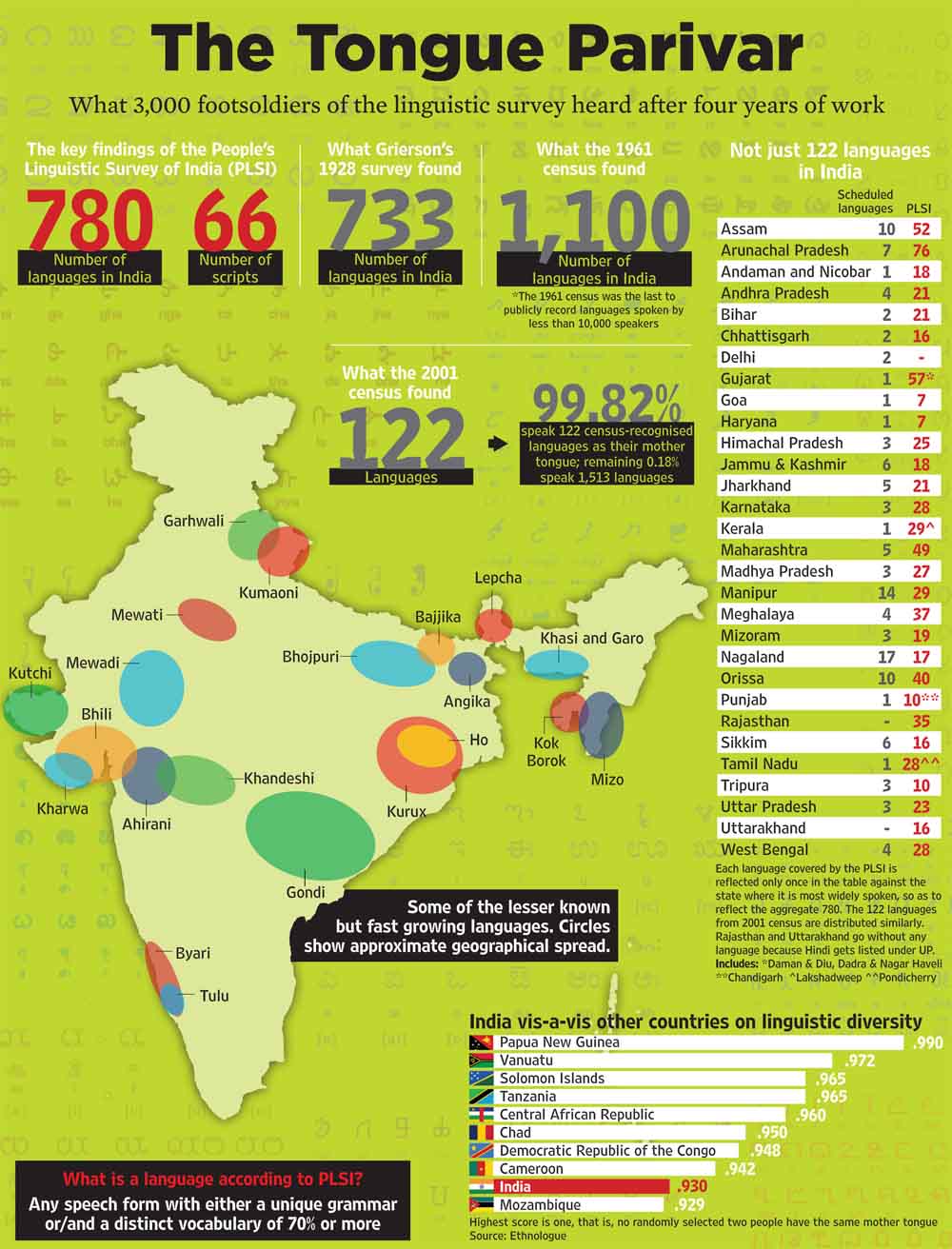 There is finally a full survey, even if unofficial, of India's languages to match the first linguistic survey of India, led by George Abraham Grierson and completed in 1928, which recorded 733 languages (see Masters and Surveys). India now has a fresh count—of 780 languages and 66 scripts—that will be officially released in New Delhi next week. The tally stands in stark contrast to the 2001 census figure of 122 languages, which suppresses the count and names of languages that are spoken by less than 10,000 speakers. The new linguistic map, while identifying many languages that are endangered, throws up an encouraging sign. Some of the country's les­ser-known languages are today amongst its fastest growing because of passionate and popular support from its speakers and in spite of official apathy. These include the Bhili group of languages, Byari, Ahirani, Mewati and Lepcha (see accompanying map for more names and their geographical spread). Even the Indian Sign Language (ISL), which with an estimated five million users has a wider reach than some scheduled languages like Bodo and Sanskrit, has found a mention in the survey.
The Bhili group of languages, considered one language by the census and which has grown at an impressive 71 per cent between 1991 and 2001, is a good example of how a language can prosper beneath the veneer of linguistic homogeneity. It has several published books to its credit and magazines, and music videos in its languages are widely circulated. They are now even a subject for academic research in some universities. "The latent expression of the Bhilis is now being given free vent," says Kanji Patel, a writer and honorary director of the Adivasi Aca­demy. "The number of a language's speakers should never be the criterion to decide its importance," he adds.
Some of the country's lesser known languages are its fastest growing, thanks to its passionate speakers.
Another of these growing languages is Byari, spoken mostly by Muslims on the Karnataka and northern Kerala coast. It has a vocabulary that draws liberally from Mala­yalam, Arabic and Tulu, another major Karnataka language. The estimated population of Byari speakers is said to be around 10 lakh. B.M. Inchlangod is one of its stellar voices today. He remembers writing to various newspapers stressing the independent identity of Byari in the 1970s. "At that time, many opposed the idea and wanted it to be associated with either Malayalam or Kannada," he recalls. Today the language has its government-supported academy—the Karna­taka Byari Sahitya Academy—with several published books and even a 2011 feature film. The language is even taught in madrassas. "It was a dying language back then and people even refused to acknowledge they spoke it at home. But that stigma has been overcome by building awareness," says Inchlangod.
A similar turnaround has been repor­ted for Ahirani—spoken mainly in the Nasik, Dhule, Jalgaon and Nandurbar districts of Maharashtra—which has an estimated one crore speakers. Some of its unique words include 'tahalban' (for 'clear' and different from the Marathi equivalent 'spashta') and 'sola' (for 'groundnut' that is referred to as 'shingdana' in Marathi). "It took a lot of mobilisation to dispel the idea that it was a dialect of Marathi and spoken by the downtrodden," says Sudhir Deore, a lecturer of Marathi and an Ahirani proponent. Today it has even adapted itself to new media, with Facebook groups and SMS-es floating around in the language. But like many others, it is still not acknowledged by the Maharashtra Rajya Sahitya Sanskriti Mandal. "It gives grants for books that are written only in Marathi," says Deore.

Picture of eloquence Lepcha community members in Siliguri. (Photograph by AFP, From Outlook 09 September 2013)
That tide of official apathy is gradually turning in West Bengal, one of the more linguistically diverse states, with 28 languages, including the major presence of the scheduled Santhali language, and the highest number of scripts (nine) in the country. It is here that Lepcha has seen tremendous growth, with translations of Rabindr­anath Tagore's works and even growing calls for a different state. "The state has already given an official approval for the teaching of Lepcha in schools," says Indranil Acharya, the PLSI state coordinator for West Bengal and a lecturer of English at the Midnapore-based Vidyasagar University. "This is something that ought to have been done much earlier. Besides the hegemony of Bengali, the leftists always wanted to impose a sense of uniformity and paid scant attention to the state's smaller languages," he adds. Even the Chhattisgarh government adopted, more out of strategic compulsions than love for linguistic diversity, the instruction of Gondi, Chhattisgarhi, Korku, Halbi and Surgujia at the primary level in 2010.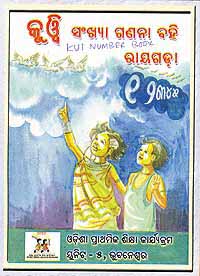 Starting point A Kuvi alphabet book
While the PLSI has been in the works for around 13 years, the actual groundwork began around four years back. This is when each of the state's coordination committees held workshops to train the surveyors. They then spread out to collect data which, other than a language's grammar and vocabulary, also included entries on the speakers' culture. These were then sent to the state's chosen editorial board to be verified and the details collected afresh if necessary. The final submissions, once vetted by the board, were peer-reviewed and then included for publication in the final state volume. The first such report was published for Maha­rashtra earlier this month. Unlike the closely-guarded set of criteria that the government adopts to classify a speech form as a language, the PLSI has chosen to classify as 'language' a form that either has its own set of grammatical rules and/or a unique vocabulary to the extent of 70 per cent. And just in case you thought that they have been deliberately liberal with the labelling to get a higher language count, take the case of Koti, which is believed to have originated in Andhra Pradesh. A form used by transgenders, it didn't get to be a language because they didn't have a well-defined use of future tense. "It primarily exists for a reporting function given the ample use of the past tense," says Devy. In no way does the survey suggest the creation of separate states to accommodate the varied linguistic identities. "We want to promote linguistic diversity with the idea that languages connect people and not break them apart," adds Deore.
The biggest loss of language and speakers is around the coast due to the incursion of large-scale fishing.
Beyond the numbers, what are the larger linguistic trends that have emer­ged from this survey? One major find has been that the biggest loss of languages and their speakers has been around the coast. This is mainly due to the incursion of commercial and large-scale fishing that has destabilised small fishing communities. Even those associated indirectly with fishing, such as those who traditionally made boats or spun nets, have been forced to relocate inwards in search of other economic alternatives. This has led to them being assimilated within larger and more dominant language groups. Examples of such languages include Mangeli and Kharva in Gujarat, which are spoken by less than one per cent of the community, and Nou Ling in the Raigad area of Maharashtra, with a count of just 400 families using it. An estimated 220 languages are believed to have been lost between 1961, when the census recorded 1,100 languages, and the completion of PLSI that, besides recording 780 languages, acknowledges leaving out another 100-odd languages because the difficult terrain made it impossible for them to access it.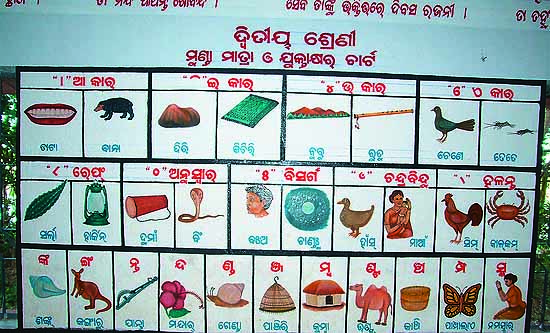 As they're spoke Bilingual alphabet chart in Munda and Oriya
The survey, however, is not about "digging up a graveyard of languages" but celebrating and perpetuating its diversity, says Devy. Keeping this in mind, he says he is going to "aggressively and quite committedly" plead for developmental planning at the micro level. "This, so that employment opportunities are available to the speakers in the larger area around their language. Our linguistic diversity needs to be seen not as a developmental liability but as an economic asset." The other interesting find has been the little-known presence of many 'foreign' languages in India. This includes speakers of Karen (reported in the Andaman and Nicobar Islands), Syriac in Kerala, and Siddi, an African language that still survives in Maharashtra unlike in Gujarat where its speakers now use Gujarati. Certain clo­sely-guarded names of languages belonging to denotified tribes, labelled by the British as 'criminal', have also been recorded. Their speakers have held on to them for fear of persecution as the language is often eponymous with the identity of the tribe. These include communities such as the Nayaks, Kolis and Dafers.
Those who have worked for the PLSI agree that offering multilingual education, something few states practise with either dedication or efficiency, is undoubtedly one of the best ways to protect our lesser-known languages in the long run. One of the many formal suggestions the PLSI intends to make to the government includes a pitch to facilitate optional education in a child's mother tongue at the primary level. "We have somehow remained stuck with the notion that schools can teach only in one language, whereas we need multilingual schools that use many languages as the medium of instruction," says Devy. One such successful model comes from Orissa that has been offering primary education in as many as 10 different languages. These include Santhali, Saura, Koya, Rema­sham, Kishan, Kubhi, Kuvi, Munda, Juang and Kurux. "Each one of these has a total of 1,600 textbook pages," says Mahendra Kumar Mishra, a retired officer of the state's education department and someone who helped set up this multilingual model that has been used in 550 schools since the 2006-07 session.

Men of many words Mewati speakers in Haryana. (Photograph by Tribhuvan Tiwari)
One suggestion the PLSI intends to make is to offer an option of a child's primary education in his mother tongue.
A student who uses this model is taught in his or her mother tongue between Classes I and V. Oriya is introduced as a subject in Class II and English the year after. "This approach has been endorsed by the NCERT and it has shown that children can learn Oriya much better when they are taught using their mother tongue," says Mishra. This intervention, which involves creating and printing textbooks and training teachers, has cost the government an additional Rs 4 crore. But, as Mishra explains, the cost needs to be measured against the colossal waste of money over the past 60 years during which the dependency on only one medium of instruction spawned generations of bar­ely-literate children. "In any case, the opposition to multilingual education is less financial and more political and hegemonic," he adds. This multilingual model is something the Adivasi Academy in Baroda district has adopted in over 60 special training centres. Here, students are taught Gujarati in their mother tongue (mostly Dungra Bhili and Rathawi) before they head out to their schools later in the day so that they do not fall behind in their classes.
Other than pushing for vigorous academic research in languages at a dedicated institution and a decadal survey of languages, the PLSI, more than anything, is an attempt to convince the government to celebrate linguistic diversity. "It is something that ought to be done with pride and not frustration. We must make a beginning in that direction," says Devy. "Having a schedule of languages was a good idea but now we need a better one."