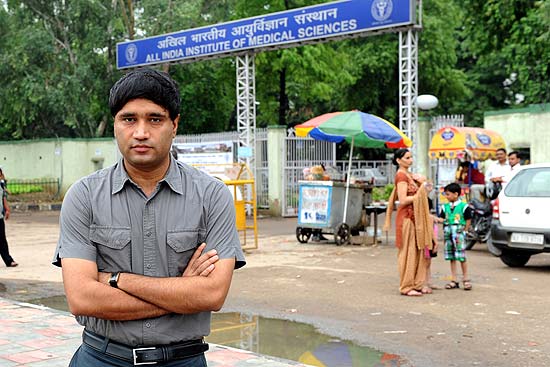 Delhi
Outpatient Award
Hounded by the NDA health ministers and divested unceremoniously of his cha­rge as AIIMS chief vigilance officer, whistle-blower Sanjiv Chaturvedi has had the last laugh. His dogged pursuit of corruption appears to have drawn the attention of the right people—he's one of two recipients of the Ramon Magsaysay award from India this year. The foundation cited his painstaking investigations and resolute crafting of systems for the award.
---
Karnataka
Fence Eats Crop
Karnataka had been an exception to the Lokayukta experiment but with current incumbent, Justice Bhaskara Rao, appoi­n­ted by the BJP in '13, the office has taken a beating. A torrent of corruption char­ges against it led to the creation of an SIT, which soon zeroed in on the justice's son, Ashwin Rao. The latter was using RTI applications to threaten various officers and engineers with raids unless they cou­ghed up money. The extortion racket was conducted from the Lok­a­y­ukta's office itself!
---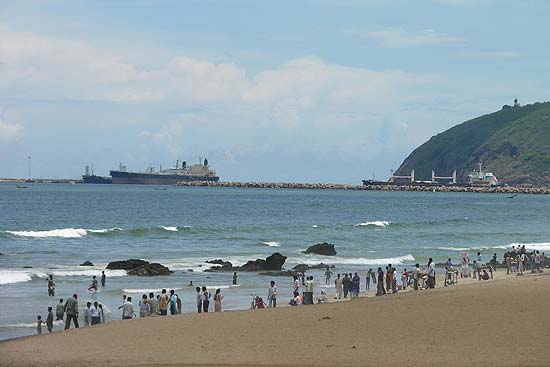 Andhra Pradesh
Swirling Waters
Vizag is being touted as the 'Goa of the East', but experts warn that seve­ral stretches on the six beaches in the coastal town are far from safe. Over 400 people have drowned in the last eight years, oceanographers blaming it on the 'rip current' which sucks swimmers in. While stretches prone to the current can and are identified and demarcated in the West, here off­icials have largely ignored the gra­vity of the situation, they complain.
---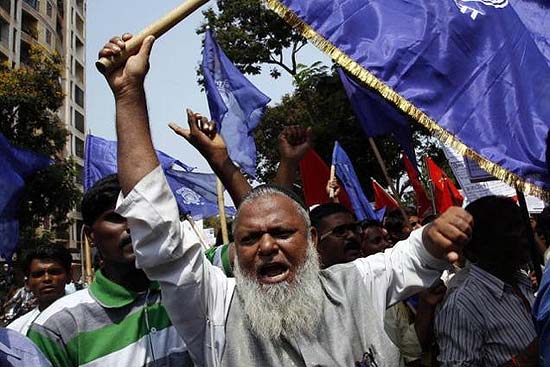 Tamil Nadu
The Cow Comes Home
Why would a banker with poetic pretensions write a long poem on beef? And why would a college make it compulsory reading for und­ergraduate students? The explanation of the Tamil department in Madurai's 'American College' is that the poem, Mattukari, in the form of a dialogue between a beef-eater and a critic of the ban on beef, is meant to educate students about food habits and cultural aspects. But both Dalits and the elite caste folk are upset with it. While the Dalits complain that the choice of expletives, obscene and unprintable words show them in a poor light, the more privileged ones are agitated that the poem exhorts Dalits and Muslims to join hands to vanquish the Hindus!
---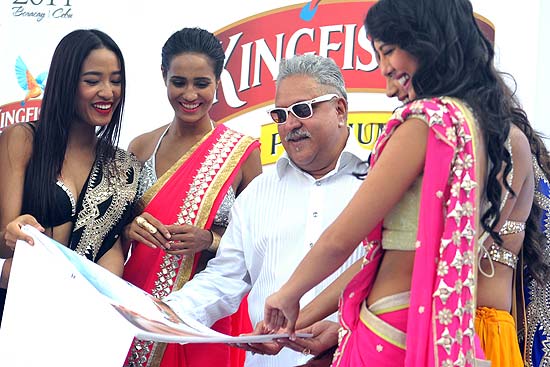 Photograph by AFP, From Outlook 10 August 2015
Delhi
To Phoren Lands
In post-liberalised India, the upper middle class has been variously accused of "abandoning" the country by settling down in gated communities, far remo­ved from the daily struggles of their less-fortunate countrymen and women. But have the uber-rich taken the flight many wings further? A new study rev­eals that as many as 61,000 Indian millionaires (net worth of `6 crore or more) have settled abroad during the last 14 years. Some, of course, like liquor man Vijay Mallya (in pic) have had their own islands and castles overseas for ages. The exodus appears to be part of a global trend—some 91,000 Chinese millionaires are also among those who moved overseas during this period. Greater safety, ease of doing business, favourable tax policies etc seem to be prime motivators. Favourite destinations include the UK, US, Sin­g­apore, Australia and Canada.
---
Himachal Pradesh
Snooping Raj
Late Karnataka CM Ramakrishna Hegde landed in trouble when he was accused of tapping one telephone. But there's barely a ripple over BJP veteran Shanta Kumar's revelations that party-mate and ex-CM Prem Kumar Dhumal, better known these days as the father of BCCI secretary Anu­rag Thakur, tapped some 1,385 telepho­nes. The tiny state surely doesn't have so many leaders of any consequence or even that many IAS/IPS officers. But with Shanta raising a stink and the Congress regime keeping quiet, rumours are rife.
---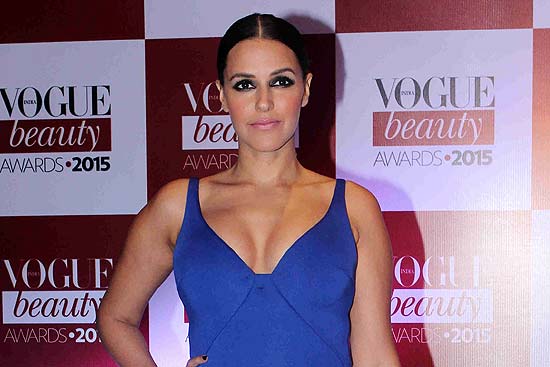 Maharashtra
Sharp Beaks
Bollywood actresses seem to be sho­wing more spunk than the men in the liberalism stakes. First, it was Shr­uti Seth's impassioned letter to the PM after his "bhakts" got after her for her 'Beti Bachao campaign' tweet. Now, it's Neha Dhupia who took to Twitter after a heavy downpour brought Maximum City to its knees: "Good governance is not about selfies n making us do yoga; it's making sure your citiz­ens are safe." Dhupia was pummelled into "clarifying" later.