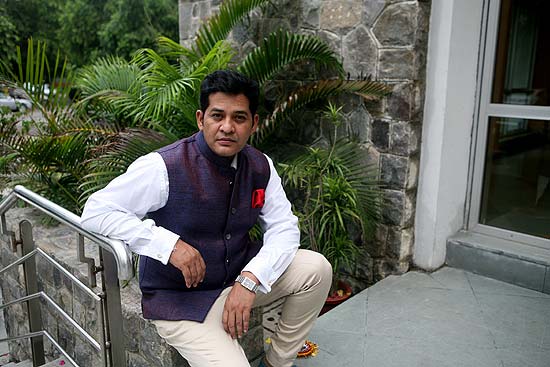 Madhya Pradesh
Driven Away
A day after he filed yet another complaint against a BJP leader in the Vya­pam scam, whistleblower Dr Anand Rai was transfer­red to Dhar, 60 km from Indore. His wife, also a government doctor, was earl­ier transferred to Ujjain, also some 60 km away but in another direct­ion. The department has ensured that the couple spend three hours every day commuting and spend as little time in Indore as possible. The state machinery at its best?
---
West Bengal
Sunshine Best Disinfectant
A judge of the Calcutta HC created history of sorts by allowing proceedings in court to be videographed. While the decision was provoked by persistent complaints of heckling by a lawyer, Deepak Khosla, in a civil case hearing, Justice Aniruddha Bose did make it clear that the said footage was only for the assistance of the court and would not be part of the official records. Still, a precedent has been set. In January 2015, an SC bench had dismissed a PIL to set up cameras inside the court halls.
---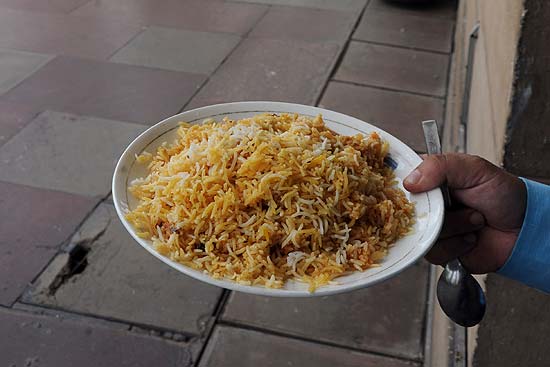 Orissa
Chomp It Up
BJD MP Jay Panda was both lauded and trolled for tweeting that the Rs 60 crore annual subsidy given to Parliament canteen should be withdrawn. MPs didn't need the subsidy and would rise to the occasion, he suggested (Panda is a business baron himself). The news that MPs were having mutton biriyani for Rs 20 had taken the sheen off the campa­ign to induce people to 'give up' their subsidy on LPG cylinders.
---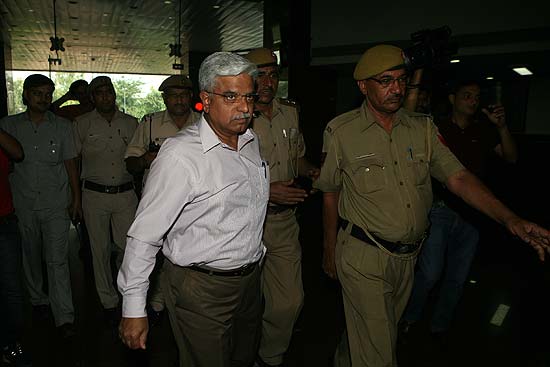 Photograph by Sanjay Rawat
Delhi
Milk Of Human Kindness
No police commissioner has ever handed over a list of murdered people to any CM, requesting that compensation be paid to them. Delhi pol­ice commissioner B.S. Bassi did just that, han­ding over a 500-name list to Arvind Kejri­wal. Anywhere else, Bassi would have paid for insu­bordination but in Delhi, he reports only to the Union home minister. It was meant to put the CM in a spot as he had given a Rs 5 lakh cheque to the fam­ily of a young woman who'd been stab­bed to death after being stalked for two years (the police allegedly having paid no heed to her complaints). But while the Centre-Kejriwal skirmish gets uglier, Bassi inadvertently helped point out the arbitrary payment of public money in such cases (there are no rules for it, many victims get nothing). Surely some guidelines are needed?
---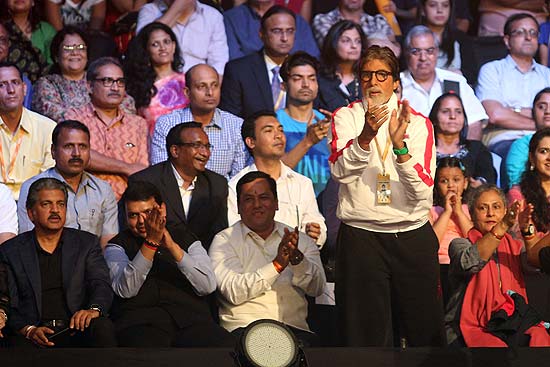 Photograph by Fotocorp, From Outlook 03 August 2015
Maharashtra
Free For Farmers
Was Amitabh Bachchan offered Rs 6.31 crore as celebrity endorsement for the PM's pet project, the 24x7 TV channel for farmers? Communication between Doordarshan and ad agency Lowe & Partners suggests that the amount was demanded on behalf of the Big B by his office. The cost was for two days of shooting (later reduced to one day, it seems), travel and payment of fees to the actor and his entourage. While the channel was launched on May 26 and the shooting was clearly over before that, Bachchan clarified on July 20 that he had not received any payment, that he had done the job pro bono. The ad agency explained it was still negotiating with the actor's office (two months after the shoot and the event?) and now that the actor has explained that his services were free, it would refund the amount to DD. Well, some relief for farmers!
---
Karnataka
Clean It Up
An assembly panel recommendation that students in higher school classes be draf­ted to clean toilets has shocked many parents and divided opinion. While the majority view was of shock, a minority view is that it just might inculcate the values of cleanliness and help overcome casteism. While parents in several parts of the cou­ntry have objected to their wards being forced to clean their own utensils, toilets and wash their own clothes, educationists have always felt that such chores help students appreciate the dignity of labour.
---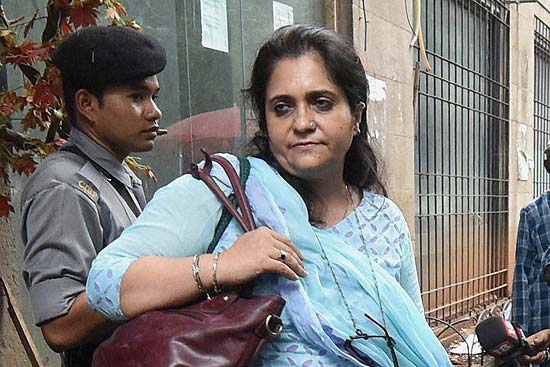 Maharashtra
L'ffaire Teesta
The curious case of Teesta Setalvad shows no sign of a resolution. Whether her NGO violated rules in accepting foreign donation could have been decided by the home ministry and its registration could have been cancelled. But after dragging the complaint for two years, the case was handed to the CBI, which is complaining of non-cooperation by the activist and threatening to arrest her for "custodial interrogation". What next?