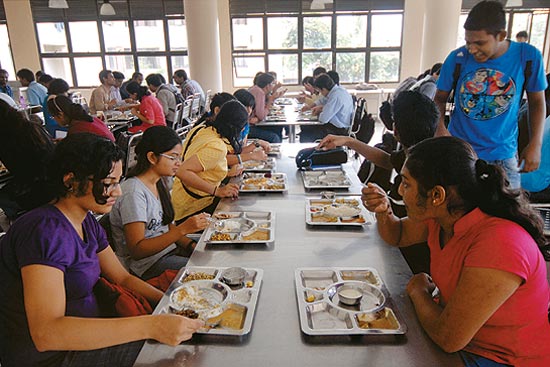 Madhya Pradesh
Eat That
An RSS volunteer from Katni is responsible for the IITs' rethink on 'tamasik' non-vegetarian food. It's what, he argues, prompts Sindhi men to marry Punjabi women and their children to marry Muslims. The HRD ministry found the complaint serious enough to forward it to the IITs. IIT Delhi said that suitable suppliers of non-veg food are scarce. IIT Madras said it already has a separate veg kitchen and dining hall, which is used by 400 of its 8,000 students.
---
Delhi
Heritage Over Safety
International traffic conventions may require kerbs, dividers and roundabouts to be painted yellow-and-black or black-and-white to reflect light better. But the New Delhi Municipal Corporation has been painting kerbs red/pink and green to reflect the city's heritage and greenery. Protests from Delhi Police led them to instal reflector strips but they've already come off in some places, underscoring the wisdom of retaining reflector paints, which last longer and are easier to maintain.
---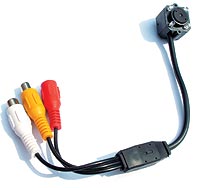 Karnataka
Spy Vs Spouse
Sale of spy cameras which can be placed in clocks, photo frames, phones and even shirt buttons has soared in Bangalore in the wake of the techie who spied on her dentist husband to expose his homosexual trysts and the series of incidents of child abuse in schools. Such cameras have become invaluable allies in spying on spouses and maids and keeping an eye on children.
---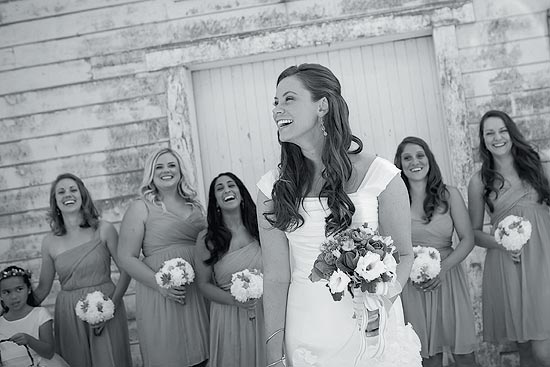 Orissa
Death Or Dignity
Suicide or a voluntary and legal act of rational thinking? When an 83-year-old woman in Cuttack consumed only lukewarm water for 56 days before she died, it revived the old debate. Denying medical assistance and food to old and ailing people is inhuman and illegal, pointed out the naysayers while Jains defend the century-old practice of 'Santhara' which is described as a religious fast unto death. The lady in question suffered from an incurable disease, much like Brittany Maynard, the 31-year-old Californian suffering from brain cancer and 'death with dignity' activist who ended her life by medication.
---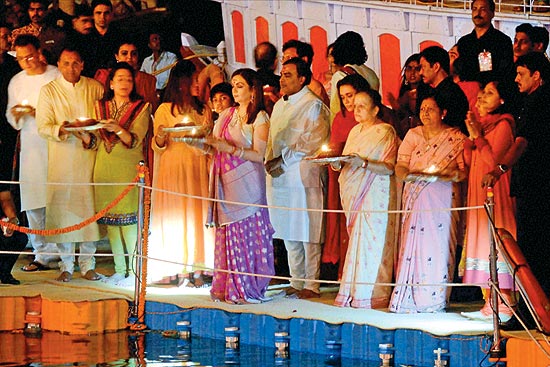 Uttar Pradesh
Birthday To Remember
When you are the wife of India's richest man, God perhaps is the only one you bow before. So when Nita Ambani turned 50, it was to temple town Varanasi that she and husband Mukesh headed. Four private jets ferried the family and friends from Mumbai. The Dashashwamedh Ghat was cleared of the hoi polloi, as the Ambanis gathered first to offer prayers at the Kashi Vishwanath temple, then moved to four barges on the river to watch the famed Ganga arati. Propitiation of the gods over, the b'day bash was held at the Taj Palace Hotel. Though they weren't a part of any of it, the Ambanis' overnight stay set expectations soaring in the city that the industrialist and his wife would become important stakeholders in the makeover of the riverfront, if not of the temple town.
---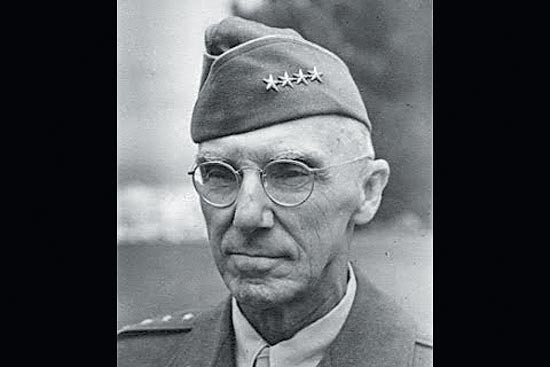 Assam
The Stilwell Papers
American general Joseph Warren Stilwell, after whom the Stilwell Road connecting Ledo in Assam to Kunming in China is named, figures in yet another Assamese book, this time a novel titled Joe Khurar Baatere, and based on his personal papers and diary. The allied commander in WW-II in the Burma sector was, the novel claims, a teetotaller, wrote his wife a daily diary and once insisted on finishing a card game even as shells were falling all around.
---
Maharashtra
Lending A Helping Hand
All colleges in India should become disabled-friendly by March-end. Thus willed the Bombay High Court while responding to a petition from Akanksha Kale, an especially abled student from Pune. Ramps, lifts, washrooms etc to allow wheelchairs are still rare in colleges despite a UGC circular issued way back in 2001. But while the judges clearly have their hearts in the right place, they seem unable to do much about making the courts more accessible to the disabled.