West Bengal
Shakeel? Beware
Be very afraid if your name is Shakeel. Because not only Subramanian Swamy but even the state police now believe that the Shakeel Ahmed who died making bombs in Burdwan was from Bangladesh. Security forces in Dhaka aren't surprised, they have been apparently looking for as many as 41 people named 'Shakeel' (all with "terror links"). Crackdown on terrorists in 'Opar' Bangla, they believe, forced them to use 'Epar Bangla' to launch attacks in Bangladesh. But despite sharing info, they complain of no movement in India. All you Shakeels, get your IDs out.
---
Tripura
Durga's State
The Communist regime here, ironically, is the only state government that sponsors a Durga puja. The tradition dates back to the merger of Tripura—ruled for 517 uninterrupted years by 184 kings—with India in 1949. The regent maharani, Kanchan Prabha Devi, agreed to the merger only if the Union agreed to conduct the puja and look after the existing temples in the state. 'Prasadam' at the Ujjayanta palace unusually includes mutton, fish and egg preparations.
---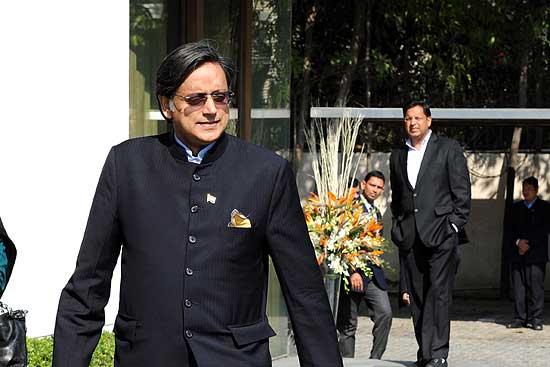 Kerala
L'affaire Tharoor
"Only thing worse than defecating in one's own cage is winking at a secret lover lying on one's own bed," spluttered an editorial in the Congress mouthpiece Veekshanam. While the edit writer failed to explain what would be a better bed to lie upon for a lover, the object of his ire was former Union minister Shashi Tharoor, who is accused of being a little too friendly with PM Narendra Modi. When even Kamalahaasan had the sense to say that he's been working for cleanliness and his work was not a PR exercise, the editorial complained, why did Tharoor have to praise Modi's initiative to clean India.
---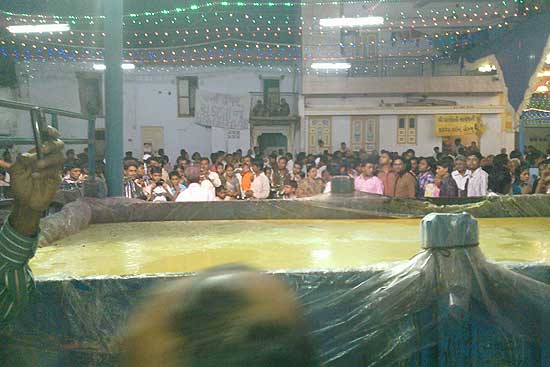 Gujarat
Sea Of Ghee
The state is, of course, a land of milk and honey. But Rupaal, a village 40 km from Ahmedabad, has been witnessing a bizarre ghee festival on the last day of Navaratri for years now. Thousands of devotees converge here to make a wish or to thank the deity for granting the same. And for some strange reason, they pour pure ghee on a wooden frame with devotees wading through vats of the clarified stuff. In 1995, the cost of the ghee that flowed at the temple and streamed out to village streets was estimated to be in lakhs. The estimates have grown into crores since then. This year, reports say clarified butter worth Rs 16 crore went down the drain, sorry temple.
---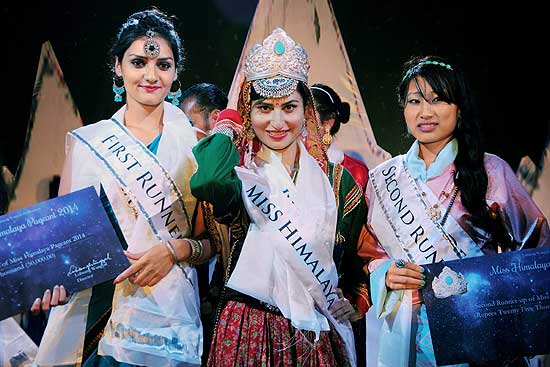 Himachal Pradesh
Miss Himalaya?
Beauty pageants make for both good publicity and good business but they are running into trouble here. Last year the Miss Tibet beauty pageant had to be shifted out to Bangalore and attracted just one contestant (apparently from the US). But the poor response to this year's Miss Himalaya pageant, which drew just five young women, the same number as in the first version in 2012, is attributed to the growing controversies surrounding the organisers, Lobsang Wangyal Productions, which has been accused of stealing the brand. No Tibetan exile worth her salt and nobody from the Northeast took part in the contest although the prizes were sponsored by the Arunachal Pradesh tourism ministry, a Japanese NGO and the self-styled 'UN for a free Tibet' organisation.
---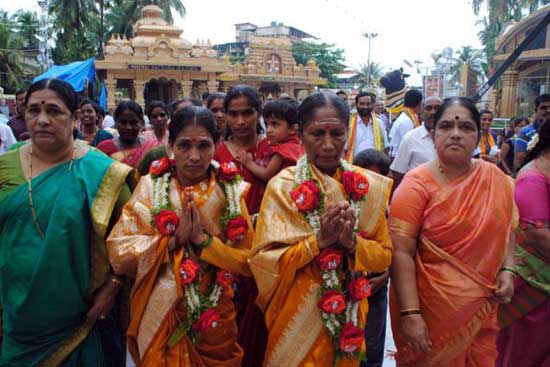 Karnataka
The Priest Widows
Widows were only allowed into the temple for the first time a 100 years after it was built in 1912, but two Dalit widows have now been inducted as main priests at the Gokarnanatheshwara temple in Mangalore. Lakshmi, 65, and Chandravathi, 46, conducted the aarati amidst beats of drums and cymbals. Temple trustee and ex-Union minister B. Janardhana Poojary was seen beaming in the background.
---
Haryana
Kitty Says Yes/No
The party calls it innovation, rivals say it's more desperation. The Congress has hired an agency to reach out to over 500 weekly 'kitty parties' (popular in the poll-bound state) where bored, under-unemployed housewives get together to eat, gossip and gamble. Agency-trained recruits while promoting beauty products will also make a pitch for the Congress, citing the work it's done for "women and health". Will the ploy work? Won't have to wait too long, results are out on October 19.