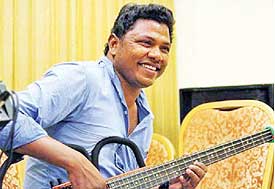 Tamil Nadu
Faith & Footwear
If he'd had footwear on, he would have lived. But Raghu Balasubramaniam (30), father of two and lead singer of the Ram Rhithms, had taken off his slippers as he was performing at a temple at Alandur. It was raining and water seeped through the marquee to the sound equipment and he was electrocuted, ironically just as he was belting out a '86 hit whose lyric asked, "Are you fine?" A pair of sandals would have absorbed the electric shock. Or would a devotional song have saved him?
---
Karnataka
No Public Service
"He called a PSC member 72 times and when he failed to have his way, cancelled the 2011 selection list," alle­ges ex-CM H.D. Kumaraswamy, asking for present CM Siddaramaiah's head. "He is the world's biggest liar," retorts the CM, wondering why HDK is so upset unless he'd had a role in the irregular app­o­intm­ents of gazetted officers. HDK added to doubts by insisting the CID had no jurisdiction to raid the KPSC office. A CID report confirms can­d­i­da­tes' marks were tampered with.
---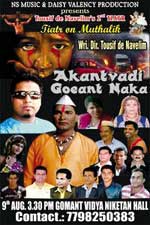 Goa
People Power
Following death threats from the right-wing Sri Rama Sene, the show of Akantvadi Goeant Naka (Goa Needs No Terrorists), a traditional Konkani 'tiatr', was cancelled. But as news spread, Goans gathered, slog­ans against the BJP government rent the air and people marched to the police station demanding that director Tousif de Navelim be given prot­e­­ction to stage the show. Sev­­e­ral hours' delay later, the show was on.
---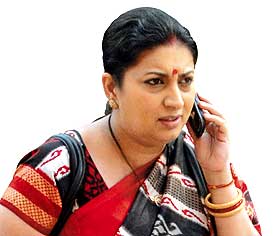 Delhi
Yell To A Degree
In 2004, she had a BA degree from Delhi University. In 2014, she declared she had actually studied BCom for a year through correspondence course. Hence the snide comments when Smriti Irani (38) got into the Modi cabinet, the wisdom of appointing her as HRD minister, a post once occupied by the likes of Maulana Abul Kalam Azad. Asked once again to explain the 'mystery' at a women's summit, she lost her cool and asked doubting Thomases to file a PIL so that she could reply once and for all and produce her 'degree' from Yale, where she'd apparently spent all of six days attending a leadership course. A clarification later did little to stem the tweets. "Amit Shah from Bail University and Smriti Irani from Yell", read one.
---

Photograph by Sandipan Chatterjee
West Bengal
Dance, Copper, Dance
Shampa Haldar betrayed no stage fright while matching Shahrukh Khan step for step at the Netaji Indoor stadium. The Calcutta police constable coquettishly allowed the matinee idol to take one of her legs in his lap and grinned from ear to ear when Khan effortlessly raised her up in his hands. The seductive number from Shahrukh's film, Jab Tak Hai Jaan, brought the house down at the annual cultural function of Calcutta Police with the CM and commissioner as VIP guests. Two more cops jumped on to the stage to shake a leg and much else. Highbrow Calcutta, predictably, was outraged. An insult to the uniform, some hissed. How dare they, asked others. Khan himself remained unfazed. What's the fuss, he wondered. "Don't we dance with jawans in uniform?"
---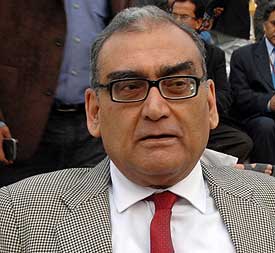 New Delhi
The Law Is An...
Officially, he is Press Council chairman (albeit for a couple of months more), but the only noises ex-SC judge Mark­an­dey Katju has made of late has been in matters concerning his fraternity. After the 'corrupt' Tamil Nadu judge, this week it was ex-CJI S.H. Kap­adia's turn in the wringer, Katju alleging he overlooked the corruption of an Allahabad judge, despite phone taps proving it. Sweet music to a Modi sar­kar looking to recast the collegium system.
---
New Delhi
The Abbreviation Bug
PM Narendra Modi's speeches have a special fascination for B-school style abbreviations. In Ladakh, he spoke of the three Ps: prak­ash (light), paryatan (tourism) and paryavaran (environment). In Nepal, he highlighted their priorities as HIT or highways, informationways and transmissionways. He also coined the four Cs of cooperation, connectivity, culture and constitution as core areas in a bilateral relationship. Still, it's a relief from the 'three AKs' campaign days (AK-47, A.K. Antony and AK-49 for Arvind Kejriwal).