Electoral assessments and opinion polls in India have gone spectacularly wrong, and we at Outlook should know. Still, how does one make sense of the "most interesting election ever"?
In September 2013, when Narendra Modi was anointed BJP's PM candidate, we asked 29 experts—journalists, academics, analysts—in each of our 29 states to give us their best-case scenario for the NDA in 2014 in their states (see No, He Can't). They came up with a figure of 187.
At the end of April, we went back to the same 29 experts, and their 'Gumshoe Guesstimate'—the old-school way of measuring elections before psephologists bec­ame part of our lexicon—now give us a consolidated figure of 229, up 42 from six months ago, but a number which contests most opinion polls which unanimously speak of a so-called "Modi wave".
Of course, this Gumshoe Guesstimate carries the health warning of being subje­ctive and susceptible to bias. It could also be spectacularly wrong. But as oppo­sed to faceless polls, these individual assessments capture a clearer picture of the complex politics playing out in the states.
So, what has worked for the NDA? The number of BJP allies is now 27 as against four; Modi's unabashedly personalised campaign; the BJP's victories in assembly polls; and to top it all, the Congress's eff­ete response to the anti-incumbency agai­nst the Manmohan Singh government.
Of our original 29 crystal ball-gazers, one's taken up a political assignment; another's done a post-poll study for ano­ther agency, and felt it would be ethic­ally wrong of him to hazard a guess. Oth­er­wise, all our wise men remain the same.
---
North
Out of the 154 seats in the eight northern states, BJP-led NDA expected to bag 81, up from 61 in September 2013, on the back of a near-sweep in Madhya Pradesh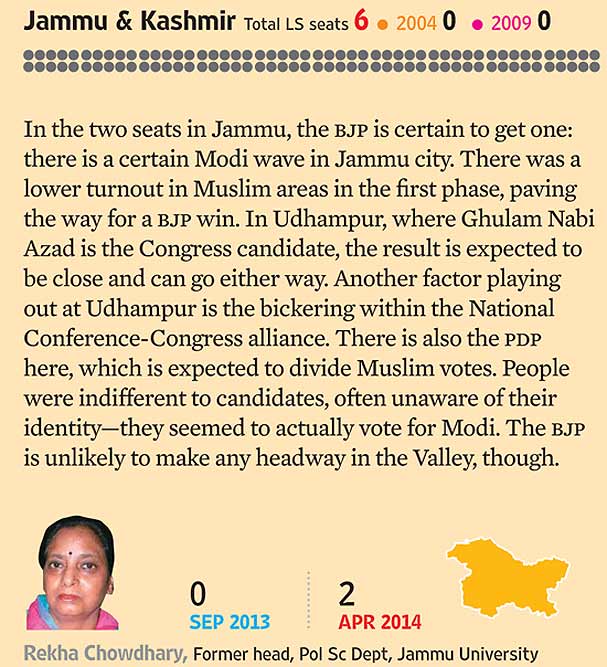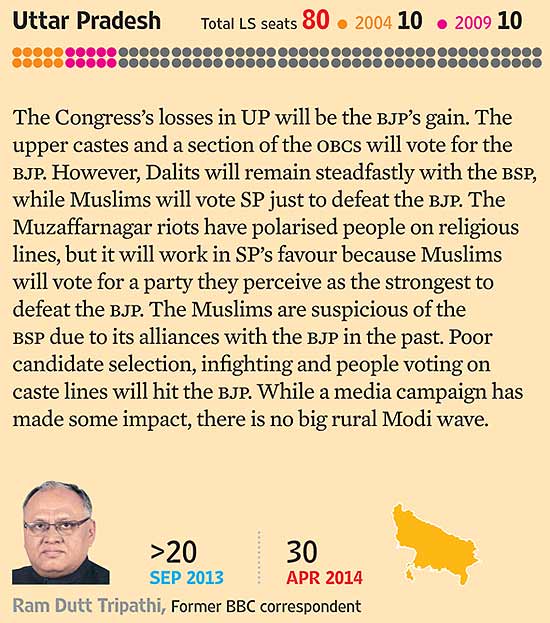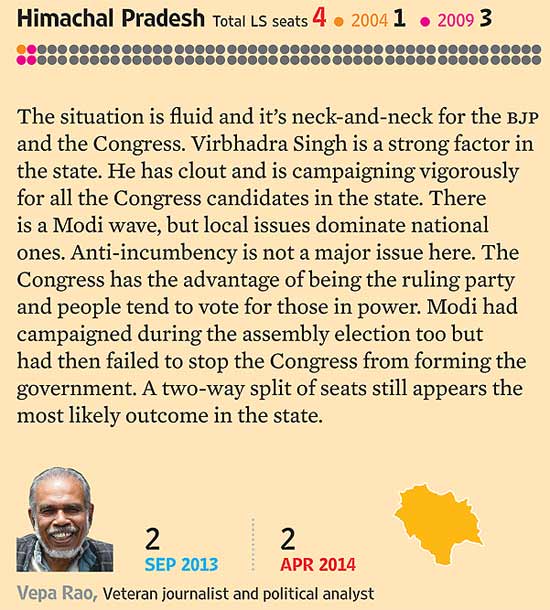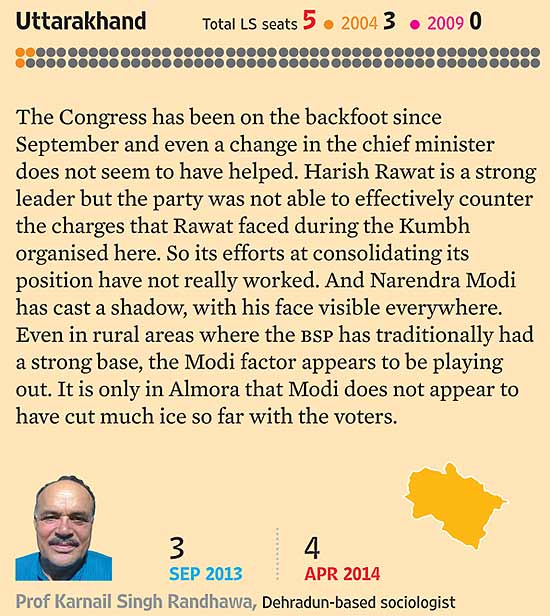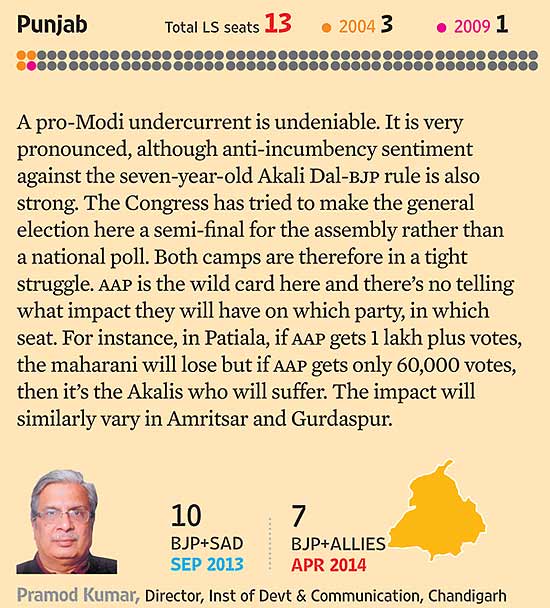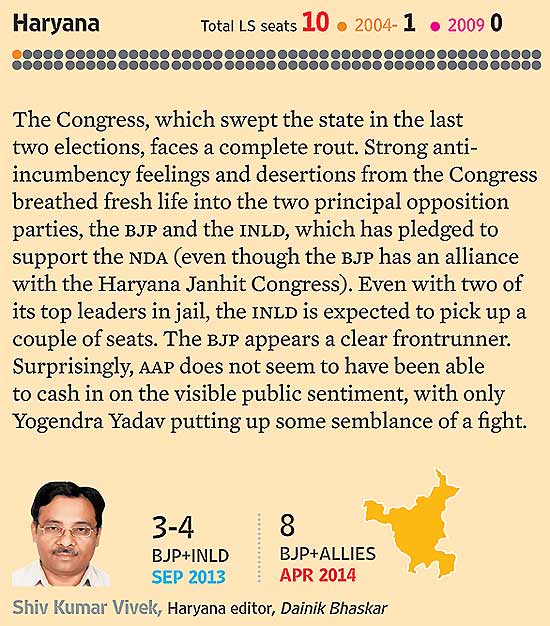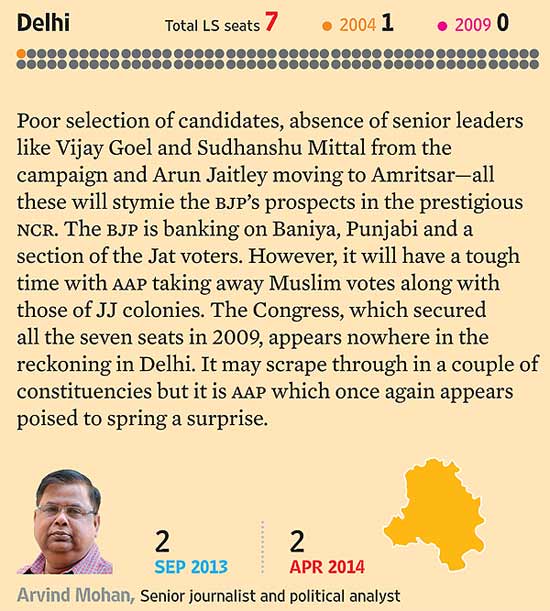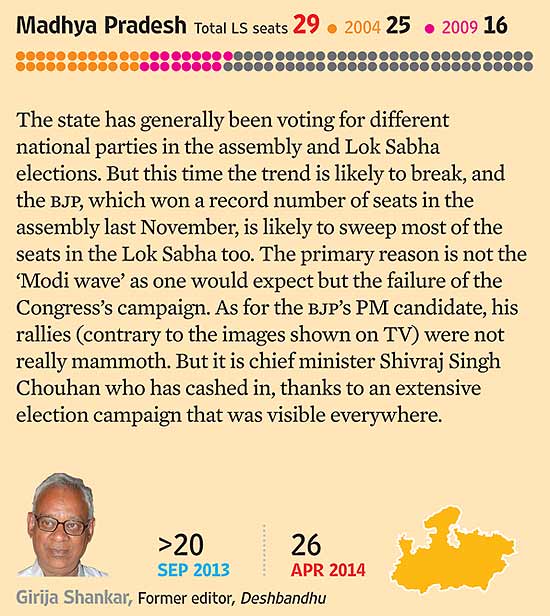 ---
West
Despite question marks in Maharashtra, a 12-seat jump for the BJP-led NDA in the four western states, up from 56 to 68, out of the 101 seats on offer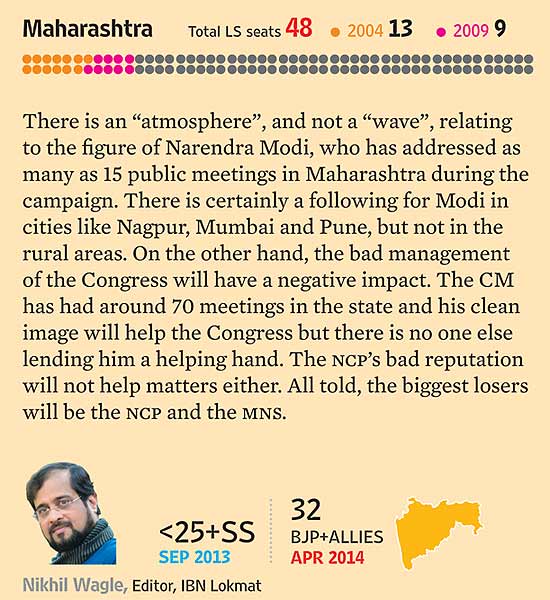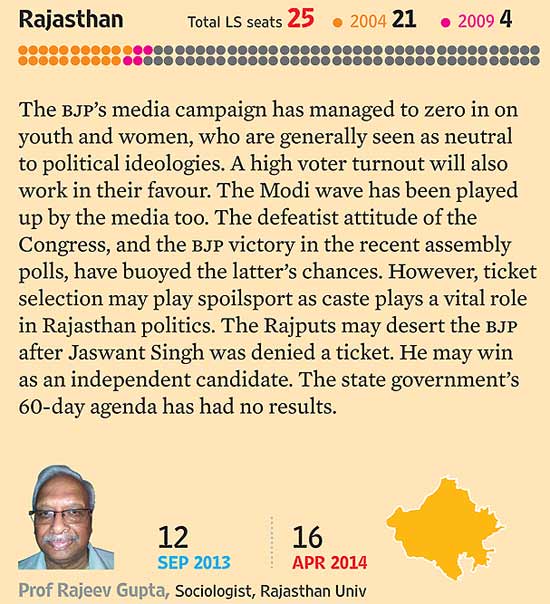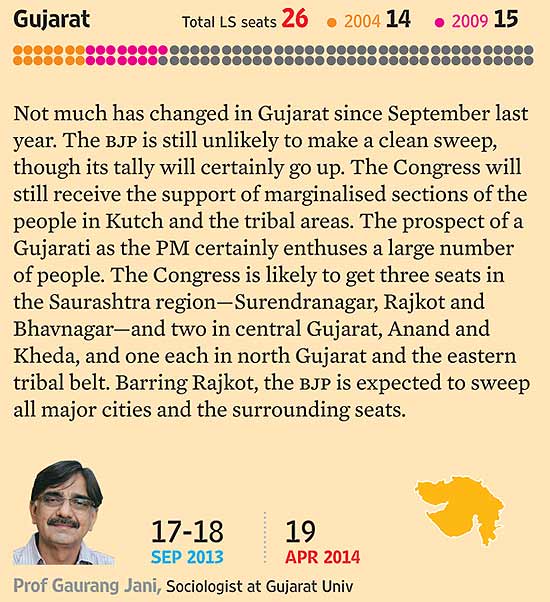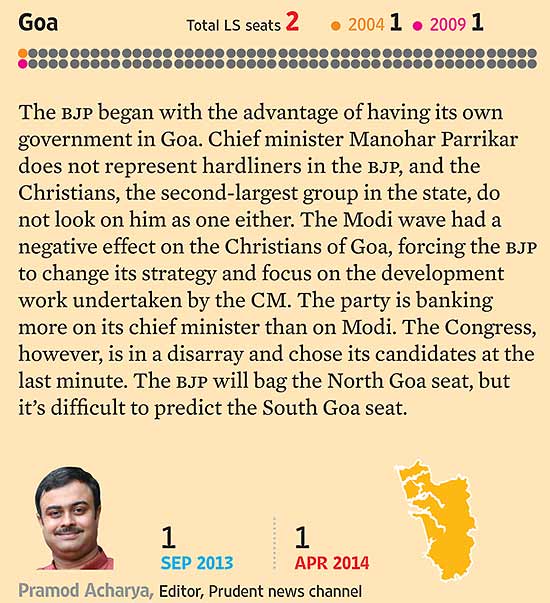 ---
South
Not much trace of a 'Modi wave' in the four southern states. The BJP-led NDA tally still expected to stay around 30, out of the 129 seats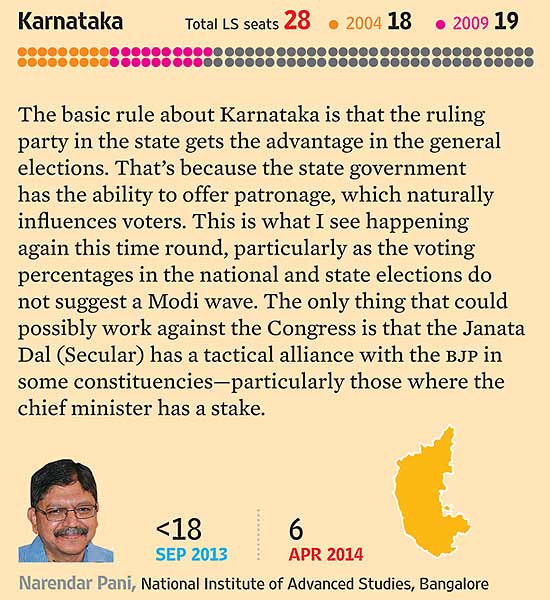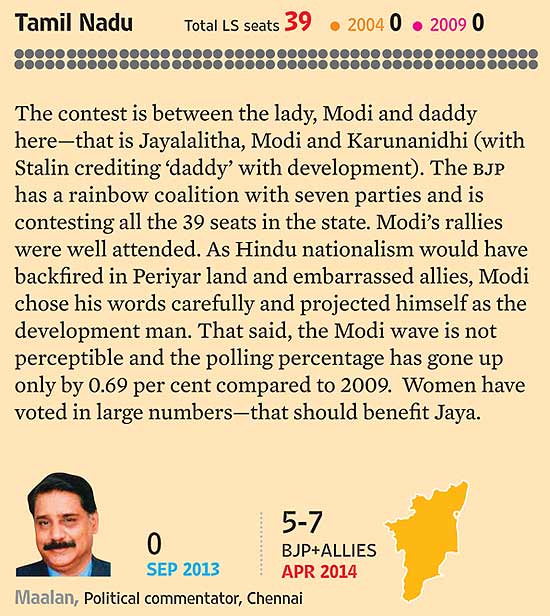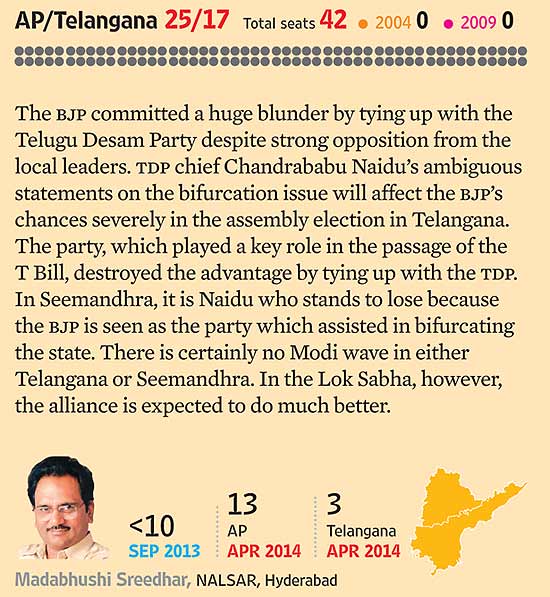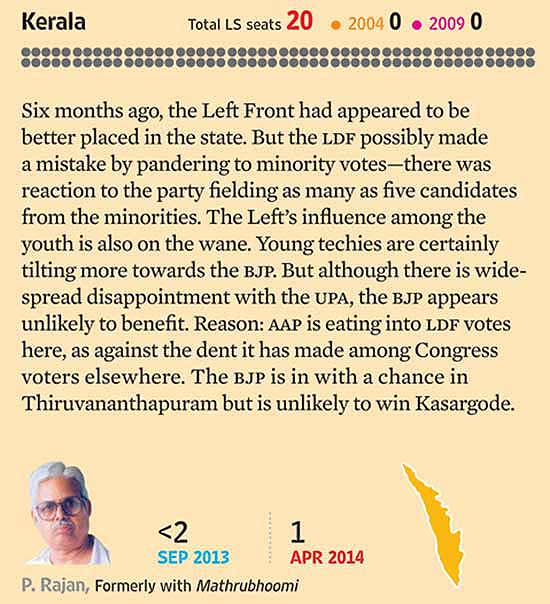 ---
East
Marginal improvement in the 13 eastern states, largely on the back of an improved showing in Orissa. NDA tally up from 40 to 50.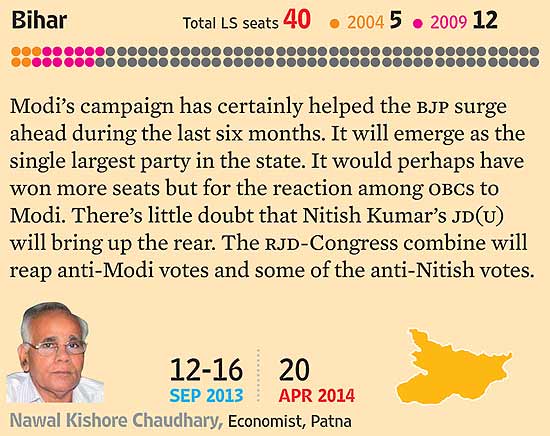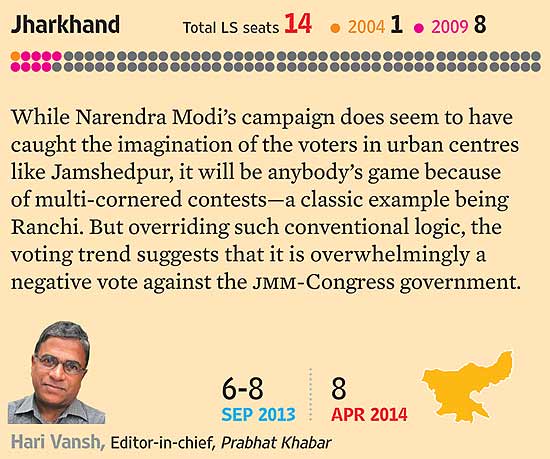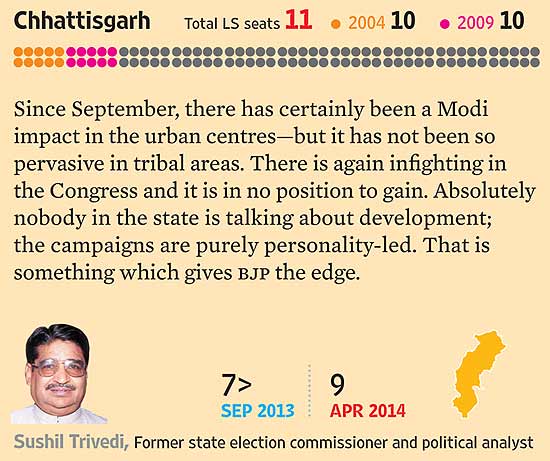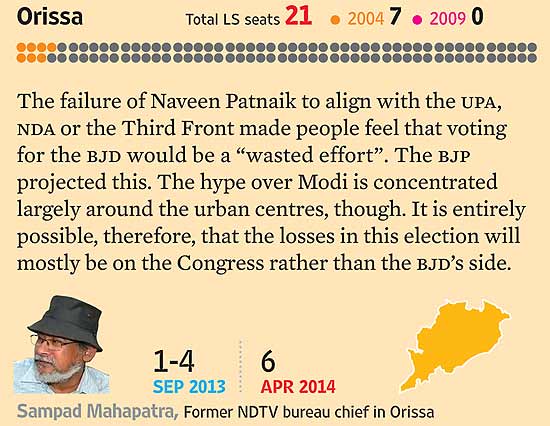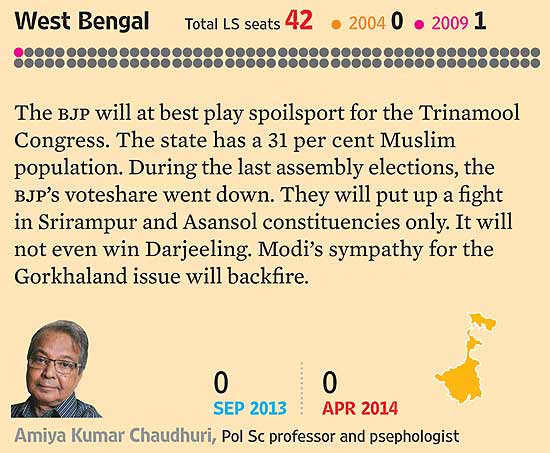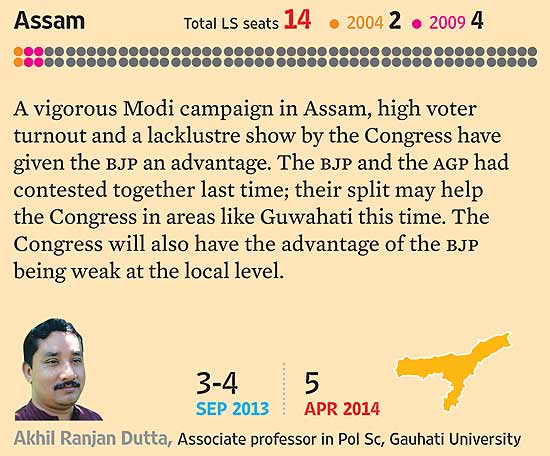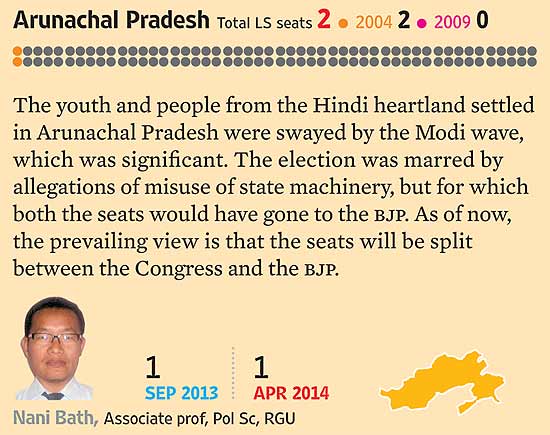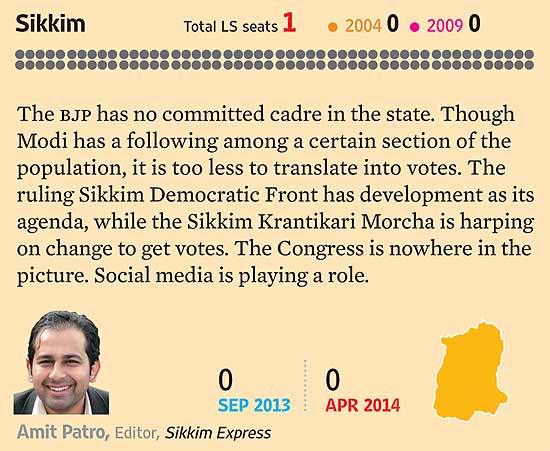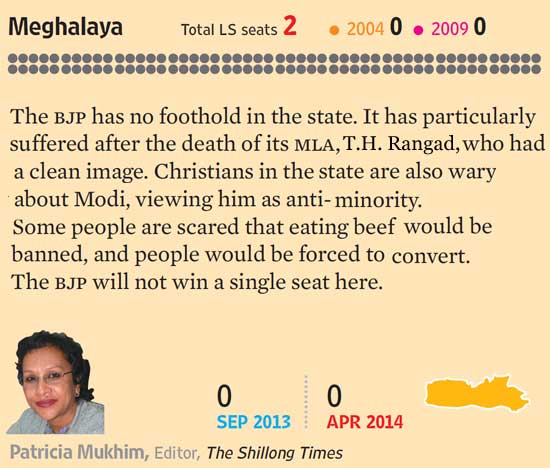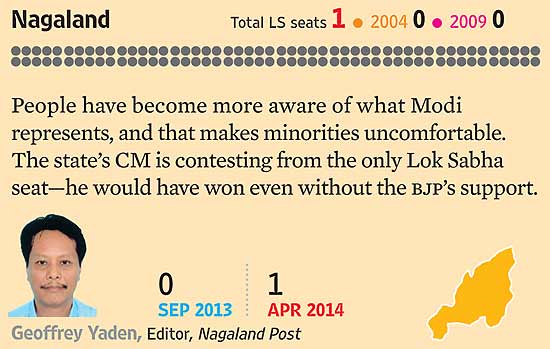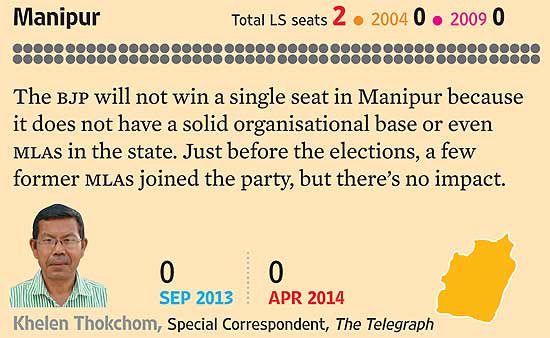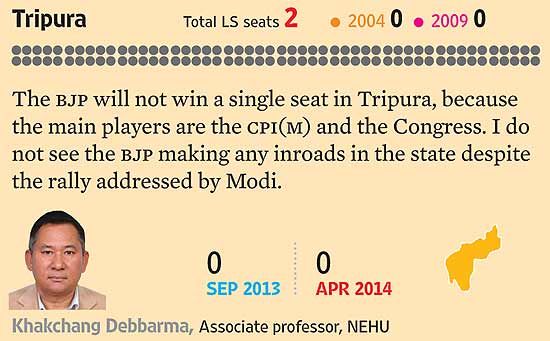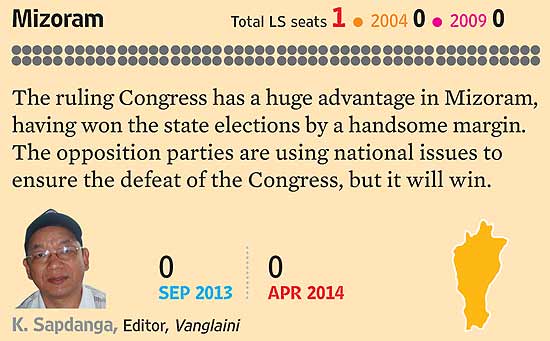 ---
Interviews by Uttam Sengupta, Abhijit Mazumdar, Pragya Singh, Prachi Pinglay-Plumber, Madhavi Tata and R.K. Misra