What is Reality TV?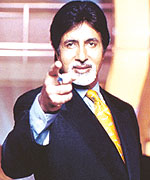 A show that presents ordinary people in live, supposedly unscripted (though often deliberately manufactured) situations, and monitors or judges their emotions, behaviour or talent. They are usually based on a competition format. The participants have the chance to win big money.
Two kinds of Reality TV shows
Game shows: Dance, music or quiz competitions, with both ordinary people and celebrities participating. Examples: Indian Idol, Nach Baliye, Kaun Banega Crorepati.

Voyeur TV: Participants are placed in exotic, abnormal or dramatic situations, while TV cameras peer into their lives, and audiences watch them reveal their darkest secrets. Examples: Bigg Boss, Rakhi ka Swayamvar, Sach ka Saamna.
How Voyeur TV Sexed It Up
Roadies
MTV (2003-present) Copied from Survivor
Masochistic twentysomethings are tested on their ability to bike, climb and dish out expletives.
News Factor: A 9-year-old boy hanged himself while imitating a stunt he saw on the show
Bigg Boss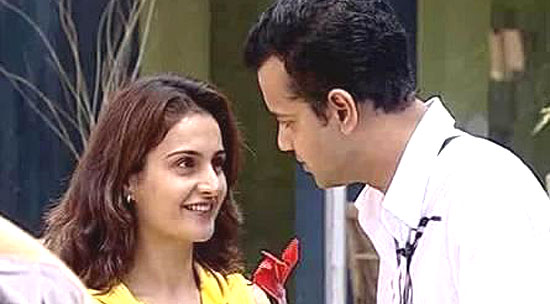 Sony/Colors (2006-present) Copied from Big Brother
Celebrities are locked in a house for three months, and their activities and conversations are recorded 24/7 by TV cameras.
News Factor: We were expecting some Jade Goody-Shilpa Shetty-type catfights, but all we got was Rahul Mahajan brushing his teeth. Only the yawns were real.
Splitsvilla
MTV (2008-present)
Contestants battle each other to grab the eyeballs and love of a chosen 'king' and 'queen'
News Factor: Recent contestants have alleged the show's production team sexually exploits participants.
Iss Jungle Se Mujhe Bachao
Sony TV (2009) Copied from I'm a Celebrity, Get Me Out...
Ten small-time celebrities are sent into the Malaysian jungles, where they will have to battle creepy-crawlies to earn their food.
News Factor: Animal lovers are up in arms, disgusted participants have started walking off the show
Rakhi Ka Swayamvar
NDTV Imagine (2009)
Feisty Rakhi Sawant morphs into demure wannabe bride as she sizes up one prospective bridegroom after another.
News Factor: A Kashmiri police constable got onto the show, only to reveal that he was already married. The cheek!
Sach Ka Saamna
Star Plus (2009) Copied from Moment of Truth
If you felt Rakhi going husband-hunting on TV was shocking, you obviously weren't prepared for contestants confessing to sexcapades, lies and cheating in their quest to win the Rs 1 crore prize.
News Factor: The show was banned in Colombia after a woman participant confessed she hired a contract killer to murder her husband