For many people, New York's Madison Square Garden still evokes images of memorable boxing matches. It has been the scene of many a memorable fight—Mohammed Ali took on Joe Frazier for the first time here, as did many others. MSG or 'the Garden', as it is popularly known, has also been the choice venue for musical events like George Harrison's Concert for Bangladesh, John Lennon's last public performance, Elton John and Billy Joel's record-breaking appearances as well as 'the Concert for New York City' after 9/11. Located atop the Pennsylvania Station in midtown Manhattan and part of the 'Penn Complex', this multi-purpose indoor complex hosts around 300 events during the course of a year.
On Sunday, September 28, it is scheduled to host a very unusual event—the public reception and address of Prime Minister Narendra Modi to the Indian diaspora in the US. Billed as an 'historic event' by the organisers—a newly- minted outfit called 'The Indian-American Comm­unity Foundation', drawing together 300 Indo-American organisations, it is something that has rarely been seen at the MSG. All 20,000 seats for the 'marquee event' have been sold out and there are plans to organise live-streaming of the event across various cities and town centres in the US for those who will not be able to make it to the venue.
The event's significance is unmissable. No Indian leader—or for that matter a foreign leader—has of late been invited by a diaspora group to address them in the US. For Modi supporters this is an occasion to crow over and make a point as loudly and widely as possible. This is Modi's maiden visit to the US; his earlier attempts to come to the US had been blocked by the US government, which denied him a visa. To many of his prosperous and influential supporters, it is an occasion not only to celebrate his maiden visit to the US but also the chance to congratulate him on his overwhelming victory in the last Lok Sabha elections.
For many of Modi's prosperous fans, it's an opportunity to tell Americans that this is the right time to invest in India.
Modi's loyalists also see this as an opportunity to rub in that the US administration made a mistake in denying Modi a visa and holding him responsible for the 2002 Godhra riots. It also provides them with the opportunity to tell the Americans—both government officials as well as the business community—that under Modi's prime ministership, it is an ideal opportunity for them to engage and invest in India.
However, despite the rising hype surrounding his impending visit, the many detractors of Narendra Modi are keen to regard it as an opportunity they just have to make the most of. Several civil rights groups, like the Alliance for Justice and Accountability and Sikhs for Justice, plan to organise rallies and demonstrations against Modi as well as the US government for allowing him to travel to the US, while ignoring the innocent victims of the Gujarat riots.
But reports from the US suggest that Modi's detractors are clearly going to be overshadowed and outspent by the rising tide of enthusiasm that members of the diaspora as well as US lawmakers have about the PM's visit. Modi arrives in New York on September 25, where he is scheduled to address the UN General Assembly and meet leaders of some other countries. His meeting with President Barack Obama is scheduled to be held in Washington on September 30. However, from the time of his arrival till his departure, every event is being carefully planned by the Indian government, the diaspora as well as the BJP loyalists in the US. The fact that Ram Madhav, a RSS functionary who was recently appointed as a BJP general-secretary, spent days in the US before Modi's visit shows that the ruling party is taking as much interest in the event as possible and has plans to make the most of it.
Since Modi has come to power on a development plank, getting US investors interested is vitally important for him.
"We are witnessing the unfolding of a new avatar of prime minister Narendra Modi—as that of a global statesman. What better stage is there than the United States," says former foreign secretary Lalit Mansingh.
The US may be the biggest global stage for Modi, but his inclination to keep a close watch on foreign policy issues became clear almost from day one. If the invitation to leaders from South Asia for his inaugural ceremony in New Delhi in May was the first such move, Modi has continued to give out signals since that, in terms of diplomacy, he will be leading from the front. His visit to Bhutan and Nepal and to Brazil for the BRICS Summit was part of that effort to connect and engage with world leaders.
However, September has been especially active, witnessing a hectic diplomatic schedule from the Indian PM. It all began with a visit to Japan at the end of August that continued till early September. This was followed by an engagement in Delhi with the Australian prime minister Tony Abbot and followed last week by the high-profile visit of Chinese President Xi Jinping.
Through much of these engagements, Modi's success has been on the higher side, as he managed to break new grounds and garnered commitment for significant foreign investment. There is also a feeling that in some cases—particularly in his engagement with the Chinese president, the hype surrounding the success has managed to gloss over key areas where he could have done much better (See infographics).
Despite the hype surrounding Modi's visit, his detractors—civil rights groups—plan to hold demonstrations and rallies.
From Japan and China, Modi has managed to get a promise of $35 billion and $20 billion worth of investment in five years. Crucially, Australia has changed its earlier resistance in signing a nuclear deal that will ensure regular supply of uranium to India.
Yet, Modi's biggest test in diplomacy comes now, in the US. Despite comments in various sections about a relative decline of the US's global clout, Washington will continue to be an important country, and possibly, an important partner of India. It is imperative, therefore, for Modi to ensure that the US administration, lawmakers as well as its business community see his government as a player with which it can not only do business but also transform existing bilateral ties into a "defining partnership" of the 21st century.
"His first task will be to signal that the damage that was done to Indo-US relations has now been repaired," says Mansingh, who also served as India's ambassador to the US.
One proposed area of cooperation between the two sides is to work on a 'connectivity' project to connect India and Southeast Asia. Though it is not being spelt out in so many words, the signal is aimed at countering the Chinese 'Silk Route' project.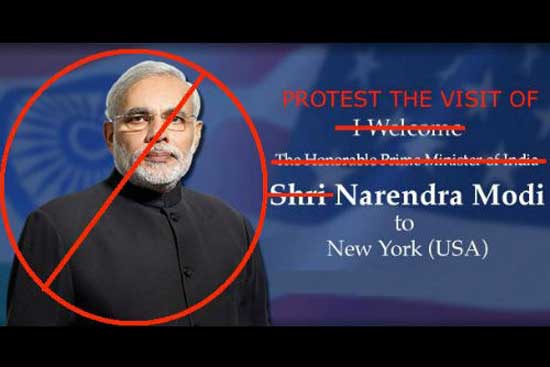 Apart from meeting President Obama and other senior administration membersin Washington, Modi has a series of meetings with the American business community. He will be meeting the ceos of some leading US companies.
India and the US have some contentious issues too, like India's WTO stand, IPR and the nuclear liability act.
However, there are several contentious issues between the two sides, like India's stand on the WTO, the IPR issue, in which American pharma firms and Indians have locked horns over some life-saving drugs, and the nuclear liability act passed by India some years back. Many of these are likely to remain unresolved, say experts. But Modi's business-friendly image and the steps that he has already taken, especially his assurances towards addressing issues of concern for American investors—particularly that of restrospective tax and greater and easier access to the Indian market—seem to have send out a positive signal, says Mansingh. "The fact that he has decided to deal and address the American business community and investors directly is a smart and effective move," he says.
For Modi, getting American investors interested in India is important. He has come to power on a development plank, and large numbers of Indians who voted for him want to see fast economic progress clear signs for job-creation. Since Indian investors are still not keen on investing within the country, Modi has to rely on heavy investments from countries like Japan, China, Australia and of course, the US.
But Lisa Curtis of US's Heritage Foundation suggests a bit of caution. "Modi must recognise that the US government—unlike the Japanese and Chinese governments—does not anno­unce large-scale investments in countries, but leaves it to private businesses to make investment decisions." She pointed out that while "this visit will create interest in the Indian market among US investors, they will ultimately base their investment decisions on the actions the Modi government takes over the next six months with regard to economic reforms and further opening the Indian economy to the private sector."
Realistically speaking, American experts like Curtis point out that no major breakthroughs are expected. But if it can create a better understanding between the two sides and win back the confidence of the US government and business community to look at India as a major partner, it can at least create the groundwork where deeper and wider ties remain possible.
***
Modi's Three Big Foreign Engagements: A Factsheet
Australia: Breakthrough in civil nuclear energy
Australia-India signed cooperation in civil nuclear energy, ensuring uranium supply from Australia
Agreement to enhance mutual investment, more investment from Australia in infrastructure and early completion of the comprehensive trade and investment agreement
MoU for cooperation in water resource management
MoU for cooperation in sports and on technical vocational training and education
China: Several agreements, no progress on border issue
Promise of investment of $20 billion from China for development of infrastructure in India
Setting up of Chinese SEZs to help expand India's manufacturing base
Agreement for Chinese cooperation to upgrade Indian railways system
Suggestion from India to revive identification of LAC but no progress made on resolving the disputed boundary issue
No firm commitment from India on joining China's 'silk route' project
Japan: A very successful visit at all levels
$ 35 billion investment for development of Indian infrastructure from Japan in the next five years
Decision to enhance cooperation in defence, with regular defence exchanges between the two sides
Cooperation in clean energy but no commitment on civil nuclear energy
Cooperation on upgrading Indian railway sector—possiblity of bullet trains for India at a future date
Cooperation in developing roads and highways, building 'smart cities'