Some weeks ago, on a hot, humid evening, there was a book release in Delhi's Constitution Club, a short walk from Parliament House where the Narendra Modi government was engaged in its first session. Union cabinet minister for micro, small and medium enterprises Kalraj Mishra had written Hindutva: Ek Jeevan Shaili (Hindutva: A Way of Life) in the twilight of his political career. At 73, Mishra—one of the old hands from Uttar Pradesh—is one of the more fortunate 70-plus leaders of the Bharatiya Janata Party to be accommodated in the Modi cabinet. But with 75 being the cut-off mark, he will probably last no more than two years. Good reason for the soft-spoken Mishra to be engaged in philosophical and ideological pursuits.
So there he was, flanked by the high priests of the mythical Hindu nation. Master of ceremonies was Yogi Adityanath, four-term BJP MP from Gorakhpur (and next in line to take over the influential Gorakhnath math) plus founder of the Hindu Yuva Vahini. All the speakers basically said that the inconve­nient word "secular" does not mean that Hin­dus have to be shy about their religion. Star speaker Baba Ramdev waxed eloquent: "People ask me, will Modi change anything? I believe he is the individual who will take India to a new direction." What could that direction be? The yoga guru's answer: "Maths, science, social system, ecosystem, agri­cultural system are all there in Hindutva. The Muslims of India have not come from Saudi Arabia, Iran or Iraq. They are from here, from Hindutva. The Christians have not come from Vatican city, they are from here, from Hindutva. Hinduism is the oldest religion, Islam and Christianity cannot match it, and we are all descendants of Hindus."
"Modi is the ideal politician as envisaged by Veer Savarkar who founded the Hindu Mahasabha."
A week later within the same circuit in Delhi, Ramesh Bidhuri—BJP MP from south Delhi, which is to say, the representative of some of the poshest residents of the national capital—lost his cool inside Parliament. Opposition MPs were demanding a discussion on the incident of Shiv Sena members stuffing a roti down the mouth of a canteen manager who was observing the Ramzan fast. The honourable MP just turned on two of them, Asaduddin Owaisi of the MIM and M.I. Shahnawaz of the Congress, and referred to them as "katua" (a derogatory reference to circumcised Muslim males) and suggested they should go to Pakistan. He was ticked off by parliamentary affairs minister Ven­kaiah Naidu and BJP veteran L.K. Advani but not before he had used the most communally charged language associated with thugs and rioters inside Indian Parliament.
Do random incidents in the national capital, along with reports of increased communal aggression from the states, suggest that the Hindu rashtra is upon us, although not constitutionally sanctioned? Goa minister Deepak Dhavlikar has already famously said that Prime Minister Narendra Modi would be able to make India a Hindu state in the future. Even the stress on Hindi smacks of a majoritarian attitude when viewed from the lens of those who reside in the south of the nation. Has majoritarianism therefore crept in through the ballot box? Historian Dilip Simeon gives this answer: "It is the votaries of Hindu rashtra who are upon us, that is serious enough. They disseminate prejudices and half-truths in a pattern of affirmation, repetition and contagion. Commu­nal concepts (such as collective guilt) and simplistic notions such as glorification of one's past are transformed into popular common sense. The aim is to infuse society with irrational ideals such as nation worship, historical vengeance and leadership cults."
"In a society as diverse as India, even the idea of a majority community has to be constructed."
He warns that violence is crucial to this strategy and mandates based on hate can be used to undermine institutions, inc­luding the criminal justice system. Take the manner in which Amit Shah, who still faces charges linked to the encounter killings in Gujarat, has been calmly elevated to the post of BJP national president and whom Modi described last week as "the man of the match". The match that Shah is being credited with winning was actually a carefully calibrated project in Uttar Pradesh that involved maximising support among a section of the population, even as it excluded others with great deliberation. First, create a majority even briefly during electoral mobilisation that would at its most benign just exclude the minorities but at its most dangerous mobilise against them. Such management also entails that certain inducements are given to those perceived as the potential "majority" to make them cast their ballot in a certain way on voting day, even as a different set of forces are encouraged to keep minorities confused or, in specific areas, create conditions to discourage them from voting.
The majoritarian project is most easy to detect when applied to minorities but, crucially, also nvolves subsuming Dalits and tribals into the imagined Hindu monolith. Writer Arundhati Roy says that "in a society as diverse as India, even the idea of a majority community has to be constructed and the process of that construction entails an immense amount of violence". The violence need not always imply direct bloodshed although there is some of that spatter still around, particularly in UP. The process involves creating and sustaining an entire basis for mobilising against non-Hindus, and ensuring that they know their place in the scheme of things. It also involves a slow but sure push towards exclusion, as can be spotted in some recent incidents—the banishment of Christians from parts of Bastar in Chhattisgarh at the behest of the Vishwa Hindu Parishad, and a story carried in a national daily last week about two dozen Muslim families being thrashed and forced to leave a village in Haryana's Gurgaon district.

The Saharanpur clash At its most benign, the Muslim minority is in danger of being excluded, or worse, being mobilised against
"What happened was to do with the skill of the Modi campaign, not a desire for a majoritarian regime."
Majoritarianism, at its basic, entails viewing minorities as nothing but second-class citizens; inconveniences which stand in the way of the glorious possibilities that open up before the majority community. Sri Lanka has practised that with some precision, where the Sinhalas are clearly seen to be superior citizens to the Tamils and now, Muslims. Israel does it with a particular ruthlessness in preserving a home only for one group of people, even as it destroys the homes, and now kills the children, of the 'others'.
India, conversely, had been seen by the world as an example of a successful democracy that sustains, indeed even celebrates, pluralism. Yet, as a foreign diplomat said recently, "India, which escaped becoming Pakistan in 1947, is on the verge of becoming a Sri Lanka in 2014." Is that an alarmist viewpoint, when we can always argue that the rough edges of extremism will be worn down by democratic impulses? Perhaps. But sociologist Ashis Nandy worries that India does appear to be headed in the direction of majority domination. "Affirmative action for weaker sections of society has not cut any ice with the newspaper-reading class. I feel that this will be a technocratic regime with quick fixes that they will shove down the throats of the people, more like China, which is not a democracy at all." He adds that the nature of democratic regimes all over the world is throwing up shallower leaders. "Take US President Barack Obama, who is highly intelligent but has to pretend to be more shallow than he is," says Nandy. Clearly, we are in an age when the Leader just has to pose and posture in carefully selected locales, speak about things that sustain the image, but fail to address anything that may worry the little people who do not count in the larger scheme of things.
"A technocratic regime, it will shove quick fixes down people's throats, more like China, which isn't a democracy at all."
If a push towards majoritarianism is indeed happening, post the single party victory powered by Modi, it would also be due to the shallowness of the secularism that the Congress practised. As journalist Inder Malhotra says, "Let us also blame the Congress for it as they made secularism into a showpiece. Majoritarianism is a danger that needs to be looked out for, but overall the Hindu Taliban can't go where the Muslim Taliban has gone in Pakistan. We are a 67-year-old democracy. There is no question of military rule. Indira Gandhi suspended the Constitution when she declared Emergency but she could not sustain it. Even to make permissible changes in the Constitution, they need a two-thirds majority which the NDA does not have."
However, he adds, there are many worrying signs: "If the chief educator of the nation will be Mr Batra, then God help us. If the extremists keep instigating violence and keep asking Modi to turn India into a Hindu nation, they will just turn us into a mess, a Somalia but not a Hindu nation. Can you imagine imposing a Hindu nation on Tamil Nadu and Kerala? The great thing about Hindu society is that it cannot be united. We also have enough safeguards in our system but some of us must have the courage to speak out." Legally, India may remain a secular republic, but in spirit, a hardline agenda could prevail more than ever before in a system already hollowed out by ancient prejudices. The prime minister who understands the significance of every nuance in his every stance must know the power of both commission and omission. And till now as the prime minister of the entire nation, not just the 31 per cent who voted for him, he has omitted to strongly condemn those who speak of and act in the name of a nation that is at its core no longer committed to the secular ideal. It remains to be seen if Modi's first Independence Day speech will touch on such concerns or be about his preferred discourse of economic and technocratic solutions for taking India into the promised golden age.
"The middle class has already bought the sugarcoated version of Hindutva as a means of growth and progress."
Seshadri Chari, former editor of RSS mouthpiece Organiser and member of the BJP national executive, says that Hindus have always been a majority in India but the manifestation of majoritarianism has been reflected in the cultural and social field. "Now it is reflected in the politics of the country. A large number of footsoldiers in the RSS-BJP do believe that the political Hindu has arrived," he says with great intellectual honesty. RSS chief Mohan Bhagwat last week in a statement said: "India is a Hindu state and citizens of Hindustan should be known as Hindus," triggering the usual rounds of discussion on news channels.
Chari also goes on to say that "Modi is the ideal politician as envisaged by Savarkar who founded the Hindu Mahasabha. In fact, if we look at it in ideological terms, we will see shades of the Hindu Mahasabha in the new-age BJP." Political scientist Jyo­tirmaya Sharma, who has written a book on RSS sarsanghchalak M.S. Golwalkar, elaborates on the two strands of Hindu nationalism post-1925. The Savarkarites, according to him, believed politics was essential. Golwalkar, on the other hand, promoted a sort of asceticism that felt politics was evil but saw the Hindu rashtra as a social goal. There was a split between the Hindu Mahasabha and the RSS over the approach. Now obviously things have changed. Jyotir­maya puts it quite bluntly. "There is a seismic shift in Indian politics," he says, "where the appearance of likeness sho­uld not be mistaken as continuity with the past. The foundations of a majoritarian project have been laid as the middle class has already bought the sugar-coated version of Hindutva as a means of growth and progress. The foundation of an illib­eral democracy has been laid and the model state in the eyes of the cadres is Israel."
"The votaries of Hindu rashtra disseminate prejudices in a pattern of affirmation, repetition and contagion."
Till the reign of K.S. Sudarshan, the fifth chief of the RSS, the Golwalkar approach (or pretence) of maintaining some distance from politics was maintained. But current sarsanghchalak Mohan Bhagwat believes in the primacy of politics for achieving a Hindu rashtra and is quite unabashed about displaying his clout. While Modi may be the hero of thousa­nds of voters, Bhagwat is still the leader of the thousands of footsoldiers who make up the largest cadre organisation in the world. Its leader thus does not hesitate to assert himself or send a signal to the political leadership. He did so twice last week when he declared India to be a Hindu nation and also when he said that credit for the victory of the BJP cannot be given to one individual (the reference being to "man of the match" Amit Shah). Says an RSS ideologue, "We do not want bloodshed with minorities, but they should understand that India is the way it is because of Hindus. Modiji understands that we just need a different approach and he can manage that with the help of the cadre. When he does not attend iftaar or give Id greetings (except through Twitter), he is saying I am a practical politician and don't want Muslim votes at all. He is creating a new model of running politics without minorities. At the level of analysis, many of us know that Muslims are the biggest losers in the Indian political game since Partition."
If this model appears to succeed in the future beyond the big blast May 16 win, then there is little doubt that there will be a recalibration of secularism by other parties. For instance, if secularism was in any case reduced to little more than some bogus symbolism, now even that is ending: Mulayam Singh Yadav and SP leaders have not hosted iftaars as they used to in the past. And the most visible action taken by the new minority affairs minister Najma Heptullah has been to tie a rakhi on Modi's hand. Shortly after, the BJP's Subramanian Swamy declared in the course of a TV debate that were one to test Najma's DNA, she would turn out to be Hindu! Meanwhile, it's quite clear that, Hindu or Muslim, Najma sees herself as doing nothing beyond occupying an office of a ministry that the PM possibly views as quite irrelevant. As a BJP ideologue says, "Basically it will work like this. The state will no longer promote an Islamic identity as a national identity. In other words, Diwali is a national festival, Id is not. We may let Christmas be as it's just a shopping holiday." After all, a section of the RSS says that when they celebrate 100 years of existence in 2025, India would most certainly have transformed into a Hindu rashtra! There are of course those who believe that this has already happened.
"The Congress too is to be blamed for making secularism a showpiece. But Hindu Taliban can't go Muslim Taliban way."
Hyderabad MP Asaduddin Owaisi can give as good as he gets and his streetfighting Majlis-e-Ittehadul Muslimeen would recognise a majoritarian project when they see one. Still Owaisi these days has been known to show greater restraint (in response to Bidhuri's abuse, for instance, he just stepped back). He says that he disagrees with the TMC MP who raised the issue of Id greetings. "By focusing on whether or not Modi offered Id greetings and why he did not attend the president's iftaar, they are only strengthening Modi. These issues are not important. What is important is security and development of minorities and all weaker sections as mandated by the Constitution."
Owaisi says the one good outcome of the Modi mandate is that it has broken the myth of the Muslim vote. Something he congratulated the PM for, he says. There is actually a perverse but stark reality confronting India's largest mino­rity. Owaisi is one of the few Muslims who got elected and did so because he has traditionally stood from a seat that has a large minority presence. But today, after you have counted the MPs from Kashmir, and then you head south, there is no representative of the minority community till Owaisi appears in Hyderabad. Go from west to east and again you find none, till Muslim representatives start appearing in West Ben­gal and Assam bordering Bangladesh or parts of Bihar. The few that do get elected belong to the conservative brigade and it becomes starkly clear that the liberals have in any case been rendered electorally irrelevant within a community that is going deeper into the ghetto. As the conservatives and the mullah brigade get left as the sole spo­kesmen, it is quite easy to manufacture a counter-polarisation against them. Little wonder therefore that the trends suggest that non-Muslims do not vote for the sort of Muslim candidates who are on offer. Conversely, Muslims in most parts of India vote for non-Muslim candidates and the community also did not polarise against the BJP in the Gan­getic heartland where their votes were clearly divided. Yet the myth of Muslim polarisation will continue to be one of the strategies to unite Dalits and tribals along with obcs into a Hindu bloc.
Amidst a furore in Parliament over a fasting Muslim being fed a roti, BJP MP Bidhuri was calling two Muslim MPs 'katua'.
What all this means is that if the current political trend continues, minorities will get further pushed out of the system (in which they are hardly represented anyway) through the very legitimate means of electoral democracy. And since the notion of their "appeasement" has been sustained with great persistence, both by the bogus secularism of some parties and the blatant communalism of others, there is no real scope for any real empowerment. As Dilip Simeon says, "If democracy means 'the rule of the majority', it is another name for brute force. In fact, democracy would be a non-starter without equality before law and the freedom of speech and association. However, these symptoms cannot develop into an authoritarian polity without popular bias. This is why majoritarian projects require constant doses of violence, so that intimidation becomes embedded in popular imagination. India still has a functional justice system, but it has already been severely compromised. The ideological battle between majoritarianism and democracy will continue for a long time."
Yet, there are those who feel that, in the end, the majoritarian project can have only limited gains. Mark Tully, veteran BBC journalist and India hand, says it is not in the nature of India to become a majoritarian country partly because the majority is in any case itself divided. "Although immediate signs suggest a push in that direction," he says, "I don't think it will actually happen. What happened was hugely to do with the skill of the Modi campaign and not a desire for a majoritarian regime. Whenever there is a sense of despair, a strong person becomes attractive to the voters. That also happened in Germany before Hitler emerged. To my mind, the RSS/VHP may think this is our government so we can do what we want. But surely Modi would want to avoid anything that reminds people about Gujarat?"
Never mind that there are cases still pending against Amit Shah, Modi hailed him as the 'man of the match'.
That is what many people would have thought. But Modi after all is just the symbol of the process he has possibly unleashed. There are thousands of cadres out there who believe they have a role in ensuring he got 31 per cent of the national vote. Even among those who voted BJP, the majority would have just sought change, not the imposition of majoritarian attitudes, values and policies. After all, it is not just the minority who are in a majority today who have a stake in India. We all do and this independence day can still dream of a world that has not been broken up into fragments by narrow domestic walls. As a truly great Indian once said....
***
The Majority Push
May 2014: Vishwa Hindu Parishad chief Ashok Singha, after the BJP victory
"There was a large section in the country that dreamt of the return of our lost rule. After Prithviraj (Chauhan) in the 12th century, it is only now that Hindutva has got the reins of Bharat."

June: In his motion of thanks to the President's address in Parliament, Prime Minister Narendra Modi refers to "1,200 years of mental servitude", in one stroke conflating 200 years of British rule over India with 1,000 years of rule by the Ghoris, Ghaznavis, the Sultanate and the Mughals.
July: Goa minister Deepak Dhavlikar in the assembly:
"If all of us support Modi, if all of us stay behind him and fully assist and cooperate with him with vigour, then it will not be difficult to establish a "Hindu rashtra" in India in near future, the way India came to be known in the past."
Goa deputy CM Francis D' Souza
"India is already a Hindu nation and all Indians in Hindustan are Hindus."
August: RSS supremo Mohan Bhagwat
"The cultural identity of all Indians is Hindutva. If inhabitants of England are English, Germany are Germans and USA are Americans, then why are inhabitants of Hindustan not known as Hindus?"

A day after Bhagwat claim, BJP leader Subramanian Swamy supports it saying on a live TV debate that were Union minister Najma Heptullah subjected to a DNA test, she would turn out to be Hindu.
***
The Big Q
Are most countries, including democracies, moving towards majoritarianism? If so, what will be its impact on the world?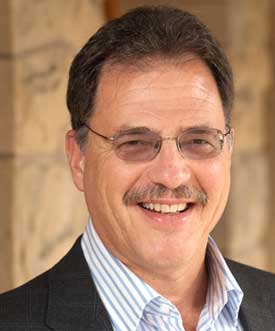 Larry Diamond
Professor of political science, Stanford University
No, most countries are not moving toward majoritarianism—at least not most democracies. The trend in electoral system design has been moving away from majoritarian electoral systems toward proportional representation or mixed systems. India and the US are thus exceptions here, while New Zealand and Japan reflect the trend. The problem is that a number of weak democracies have been deteriorating in quality, giving way to hegemonic systems dominated by a single party and even a single leader, such as Prime Minister Recep Tayyip Erdogan in Turkey. We should call this by its proper name: it is not "majoritarianism", it is "authoritarianism". There is a huge difference between the two. There is nothing intrinsically undemocratic about the electoral system "manufacturing" a majority out of a plurality, as it has just done for Narendra Modi and the BJP. The question is what that artificial majority then does with power—whether it respects constitutionalism and minority rights. How prime minister Modi uses his majority will have a huge impact on democracy—not only in India, but worldwide.
***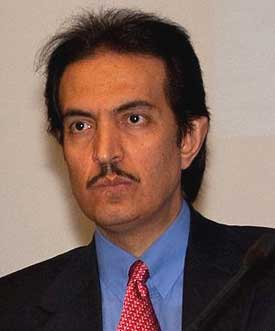 Nayef Al-Rodhan
Honorary Fellow, St Antony's college, Oxford University
When democracy becomes an end in itself instead of a means, majoritarian systems may emerge. Especially disconcerting is when the divide between the majority and the minority is along sectarian, religious or ethnic lines. This also applies in some degree to mature western-type liberal democracies which ensure political equality but often produce economic, social and cultural inequalities. Democratic majority rule, however, may be an acceptable starting form for evolving political systems to allow them to mature, while preventing anarchy and instability. For any political order to be sustainable, it must balance the ever-present tension between three attributes of human nature—emotionality, amorality and egoism—and nine governa­nce-based dignity needs—reason, security, human rights, justice, transparency, accou­ntability, opportunity, innovation and inclusiveness. Their dignity needs must be guaranteed for all, at all times and under all circumstances. This approach can be appropriate, acceptable and affordable to various political cultures without cultural relativism, while meeting minimum global criteria of human rights and international law.
***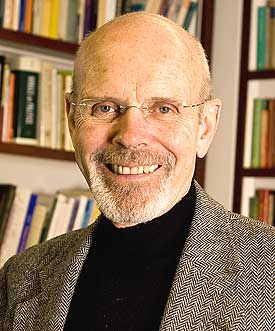 Philip Pettit
Professor of politics and human values, Princeton University
I hope that most countries are not moving in this direction, for democracy and majoritarianism are mutually hostile. Democracy means the rule of the people. And the people will rule only when there is an electoral and contestatory system for the popular shaping of government policy to which all members, at least in principle, have equal access. If majorities have fixed commitments on some issues, and minorities are locked out, then majority rule on those issues is bound to hold back democracy, not advance it. Majority rule should be confined to issues on which people are liable to change their views and majorities can rotate. Other issues need to be left to more complex forms of determination, conducted in the public eye, in which the people are represented by unelected authorities with democratically assigned briefs—judges, auditors, ombudsmen, rights commissioners and the like—as well as by their elected deputies.
***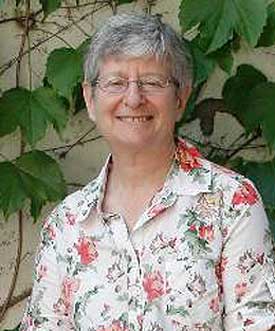 Martha Ackelsberg
Professor of government, Smith College
It is important not to confuse 'democracy' or 'majority rule' with majoritarianism. The former I take to mean 'rule by the people', understood to include protections for individual rights and dissenting views. 'Majoritarianism', on the other hand, I take to mean absolute rule by a majority, with no particular regard for, or protection of, differing views. I do not know whether it is true that "most countries (are) moving towards majoritarianism", but I do believe that protection for individual rights is far from assured, even in democracies. On the one hand, those who misinterpret democracy as majoritarianism effectively justify a tyranny of the majority. And, on another, we find people in positions of power who, by claiming to represent a majority, effectively use the machinery of democracy to impose the perspectives and beliefs of a minority on (an unorganised majority of) others.
***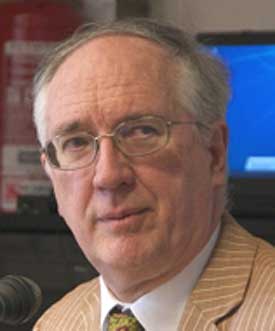 Laurence Whitehead
Senior research fellow, Nuffield College, Oxford University
The standard source on majoritarianism is the work of Arend Lijphart, whose latest work concerns 36 democracies. Non-democracies might also vary somewhat in this regard, for example, to balance different regions or linguistic communities, or to separate religious from secular power, but in general it is the nature of an autocracy to concentrate and unify political power. Hybrid regimes and failing states present other problems. So it makes sense to stick with democracies. Lijphart offers 10 criteria for distinguishing between the majoritarian and the consociational variants of democracy, thus creating a continuum rather than a binary classification. While there is some movement along this continuum, it is in both directions, and neither Jamaica nor Switzerland seem likely to shift far from their pole positions. However, New Zealand did move sharply away from majoritarianism in 1996. The US is among the hardest to classify this way. On this account, the first answer is no, and therefore the second question does not arise.