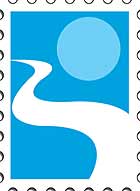 Going Back
You can't miss it. A white, boat-shaped temple marks the gateway to North Lakhimpur town, on the north bank of the Bra­hmaputra river. As our Bolero, which has nearly completed its 360-odd km Guwahati-NL run, chugs along, one can spy first a Maruti showroom and then a Hyundai one. We have hit town.
It has been 34 years since I set foot in North Lakhimpur, my father's hometown in Assam. My last trip, at age 14, with my parents, was in 1979. We had taken the Tinsukia Mail to New Bongaigaon (where the broad gauge line ended at the time) and then the Murkongselek-bound Arunachal Express to land in NL. I still remember the delightful omelette we would have for breakfast at the New Bongaigaon station as we waited for the Arunachal Express.
This time, an Indigo flight from Delhi takes me to Guwahati (North Lakhimpur is not connected by air from anywhere), which destination I reach by 8 am. Amiyo, who is to drive the Bolero, is waiting for me. We leave for NL straightaway, stopping only to pick up Samudra Gupta Kashyap, a long-standing Guwahati-based correspondent, who is to be my co-passenger.
The road isn't bad, but it's like a work in progress. My gaze seldom veers from on the countryside, a sight for my sore, Delhi eyes. Three hours down the line, seeing Amiyo wobbling a bit, we stop for tea. It's around 11 am, the dhaba is half-full. A stocky patka-sporting Sikh, going by the handle Bahadur Singh, is the dhaba sanchalak. I try my Punjabi on him, only to get an answer in Asomiya. Given that my basic Asomiya is rusty, I switch to Hindi. He tells me his dad was born in Assam.
Tea over, we set off again, only to make a couple of more pit stops, including one for a super rice-and-fish thali, but the journey otherwise is mostly about reaching NL by evening.
---
Peepal vs Peepal
I have been invited to inaugurate the new building of the North Lakhimpur Press Club the next morning. When they got in touch with me, the organisers weren't quite sure about my Assamese. So they requested Samudra to contact me and convey their invitation. I accepted immediately. My late father would have been happy that his son had been invited to do the honours in the town he had left in the 1930s for college in Guwahati and Calcutta.
The ribbon-cutting over, yours truly is brave enough to speak a few words in Asomiya and then hastily switch to English. Later, I release three or four books, fumbling with their elaborate covers. I talk of the change I see in NL and the fact that 34 years after I made it by metre gauge rail, the broad gauge line is in an "advanced" stage of completion. Confronting the rise of the 'other India' in my journalism, my thoughts stray to the success of my father, U.L. Baruah, who in a 38-year career with All India Radio rose to become its director-general after having studied in a village school in North Lakhimpur all those years ago. Given that aspiration is alive and kicking, and Guwahati and Delhi the obvious goals, it's a success story the audience can identify with. Samudra, who speaks after me, refers to the conversation he overheard between my wife and me on the phone en route to NL. He quotes me as telling her, "The peepal trees in Assam are so large and majestic. By contrast, the peepal in north India looks stunted." The audience is amused by the reference.
---
Pocketed Cash Transfer
There are many cars on the roads. Gone are the cobwebs on the power lines from 1979. NL is a bustling town compared to the sleepy place I remember coming to as a teenager. Wondering where all the wealth is coming from, I ask it of people around me, including my niece and her lecturer husband. The general consensus seems to be that funds allotted under government schemes are leaking, with cash transfers going directly into people's pockets, no bank accounts needed here. You get the drift of the argument. Also, the many teachers and the better payscales for them are adding to the wealth of society. Given that there are few jobs in other sectors, the sales of cars is still surprising.
Surprisingly, I hear few complaints about rap­acious Delhi oppressing the people of Assam, something one heard regularly in the '80s. The ULFA and the AGP-AASU are definitely yesterday's story. Boys and girls from other parts of the country are coming to study at the IIT in Guwahati, but Assamese boys and girls are still making a beeline for Delhi, Pune and anywhere else that they think might give them a decent education. As a friend in Guwahati explains, "If Calcutta was the destination for your father's generation, it's Delhi today." The links, one could argue, are becoming stronger.
---
At a Gohpur restaurant
Where we stop for fish and rice, there are two large photographs: one of a Hindu deity, the other of Bhupen Hazarika. Their placement? Bard Bhupen above the lord. His place in the pantheon is, clearly, assured.
---
Amit Baruah is an independent, Delhi-based journalist; Amit Baruah tweets at @abaruah64