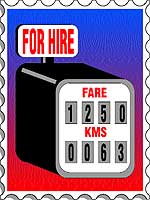 The New Savages
You are what you eat. So say those stern diet dictators out there. Equally though, you are what you read. This is something I realise every Friday morning as I sit amidst a bewilderment of books, cartons and orange labels. A friend and I have undertaken the daunting task of "updating" a 50-year-old school library—weeding out volumes that nobody has checked out for decades and replacing them with contemporary books that will induce children to read. So every Friday we don our spectacles and wonder whether even the most book-loving 14-year-old in Mumbai is likely to pick up a novel about the long walk of the Navajo Indians (last borrowed in 1983) or the memoirs of an Alaskan trapper (borrowed once) or the story of an iron frigate (never borrowed, and little wonder). As the pile of discards grows, so does our insight into the changing nature of childhood—for it seems obvious that a child raised on gentle stories about water voles and Freddie the Pig will be quite different from one who snarfs up the Inheritance series with its beheadings and impaled babies. (Yes, indeed. This seems to be the standard reading fare for 11-year-olds these days.)
The books from the earliest years, mantled in dust and earnestness, feature talking animals, brave generals, long voyages and natural disasters. Bad things happen, but they are usually duststorms or snowstorms or storms at sea. Or at the very most, attacks by "savage natives". And disaster is inevitably averted by a brave boy and his trusty dog. These dated tales gradually give way to adventure stories—tame affairs by today's standards, of course. A painting is stolen, smugglers skulk around a picturesque coast, counterfeit notes flood the market. Trixie Belden or Nancy Drew or the Five Find-Outers notice spotlights flashing in a deserted mansion. They outwit the baddies, suffering at most from a twisted ankle. And the world remains a safe and cozy place. No longer, however. Suddenly books for children are about harsh realities—depressed mothers and estranged twins, acrimonious divorces and suicidal friends. Or equally harsh fantasies—dark lords, dystopian lands in which everybody dies, quests littered with gouged eyes and demonic spells. The kind of stuff that raises eyebrows. And questions about what little children are made of these days.
---
Baba prints for Almaty
Discovering Mumbai is a bit like eating an artichoke. It takes a lot of trial and error, chopping and scraping to find the scrumptious bits. To finally reach the treasures behind the crowds and ratholes, exposed electric wires and mysterious drips. For example, the wonders tucked away in the warren of gullies just north of Crawford Market. There's Paper Gali, with its rainbow hued poster papers, shiny foams, patterned sheets and glittery tapes. Then there's Lace Gali, with its puffy organza roses, crocheted jackets and miles of delicate lace. There's a road that specialises in velvet. And another that does napkins and aprons and sheets. And, of course, the Button-and-Beads Gali where you can find yellow butterfly buttons, pink tulip embellishments and red ladybird beads. In fact, virtually anything your imagination can conjure. And this is no hyperbole.
A few months ago, an acquaintance from Kazakhstan wanted to send cotton curtains for her grandson in Almaty. "My dream is material with pistachio-coloured giraffes," she announced. "If you ever find that, please buy immediately." I promised. But I wasn't too hopeful. (I mean, would you be?) Nevertheless, when I wandered into Mangaldas Market a few weeks later, I felt duty-bound to try. So I asked around. And found universal consensus on one subject. For "bebby-baba prints", you went straight to Rinku Fabrics. Ten minutes later, I had located the tiny shop, filled with fabrics sporting blue owls, yellow emojis and brown hotdogs. I explained my mission, feeling foolish. But the old shopkeeper merely nodded, contemplated his wares and grabbed a bolt from a high shelf. It was cotton. It was pista green. And it featured smiley giraffes standing next to tiny trees. It was the closest I'd come to believing in magic in a long time.
---
Schezwan Split
It's taken Hindi Chini bhai bhai to a new level. For whichever way you look these days, you're bound to bump into the brash red sauce with a spicy punch. Schezwan Vada Pav is a standard at roadside stalls. Schezwan dosas and Schezwan Pav Bhajis enjoy a loyal fan following. The Tibbs crowd have introduced a chicken-Schezwan-and-cheese frankie that I won't be ordering anytime soon. But my what has really rattled my soul and innards is the discovery of a Schezwan chicken biriyani. Talk about split personality!
---
Last week...
I learnt a new word. Well, an old word in a new bottle. If you are a tween or a teen and if you approve of anything at all—a cute kitten, Percy Jackson, a lollipop—then you do that teen eye-rolling thing and then announce, "It's EPIC!"
---
Shabnam Minwalla is the author of The Six Spellmakers of Dorabji Street; E-mail your diarist: sminwalla [AT] yahoo [DOT] com