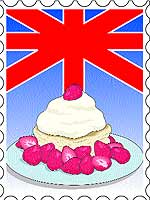 The Turnover Metronome
"Why am I not in this book?" Howard Jacobson, winner of the Man Booker Prize, wanted to know. A small energetic man with dancing eyes, he was holding up the 149th edition of Wisden Almanack, otherwise known as the Bible of Cricket. "My contributions to English cricket have not been properly recognised," claimed the writer who calls himself the 'Jewish Jane Austen' in response to being tagged the 'English Philip Roth.' And what contributions they were! It was by concentrating hard and lying on his right side while listening to the commentary coming in from Australia, for example, that Jacobson got a Fred Trueman or a Bob Willis to take a wicket for England. "The famous partnership of close-to-200 put together by Mike Denness and Keith Fletcher during the 1974-75 tour of Australia," he told us, "was achieved only because I switched from my left side to my right side with every alternate ball Dennis Lillee bowled. In the end, it was Max Walker who broke the partnership, and that only happened because I had to go to the toilet." Jacobson won the Booker two years ago for The Finkler Question, a novel of great comic force and acute observation. Writing of the Wisden dinner (of pea mint and broad bean veloute with crab tortellini, roast and confit chicken on a thyme and garlic potato rosti with crisp pancetta, and warm chocolate fondant with ice cream, since you asked), in the Independent newspaper, Jacobson underlined the fans' credo: "We also serve who turn over in our beds only during Test Match Special, now once to the right, now twice to the left..." Later, I met Jacobson and told him, "Here's your chance of getting into Wisden—sign my copy." And he did.
---
Of Tux And Stories Of Luck
You can be authoritative and formal while being irreverent and fun too; the essential message of the evening was the same that comes across on a reading of Wisden. Folks in tuxedos and black ties in the Long Room at Lord's might sound like a recipe for pomposity and unquivering upper lips. But thanks to Jacobson, and the light touch of Wisden editor Lawrence Booth, it was an evening of charm and humour. Jacobson, wishing to talk cricket with the former England captain Mike Brearley, ended up discussing the literary critic F.R. Leavis with him. At a nearby table, Mike Atherton and Ed Smith, the latter already better known as an author and Times leader writer, kept the intellectual quotient of the evening high. Only the truly obsessed can be light-hearted about their subject. In India, the best speakers on the game are those two passionate fans and serious students, Ramachandra Guha and Shashi Tharoor. It is not enough to know the runs scored and wickets taken. You have to be familiar with the narratives that flow through the interstices of the game. This requires passion and a certain type of madness that is the hallmark of the true fan. Ed Smith's latest is Luck: What it Means and Why it Matters, an anecdotal and personal look at an element given either too much importance or none at all according to a player's temperament. "You make your own luck," is the motto of the latter lot while, as Smith argues, acknowledging the role of luck is a sign of maturity. The cross-cultural and cross-discipline examples are a delight.
---
Authors CC, a Century Later
Literature and cricket are old mates, and Jacobson wasn't the only major novelist present. There was Kamila Shamsie, of the fabulous Pakistani school of writers and a cricket fan, as anyone living near Lord's should be. Her Burnt Shadows is a big-theme novel of the kind that her contemporaries from India seem to shy away from. Shamsie is the team manager of the newly revived Authors Cricket Club, which once included P.G. Wodehouse, James Barrie and Arthur Conan Doyle. Not only will the current team play a series of matches, the authors will also contribute to a book on the experience. Shamsie herself writes on the team's game against Shepperton Ladies. The adventure culminates with a match at Lord's exactly a hundred years after the Authors CC last played. "A gentleman at dinner wanted to know if I was the publicity girl for Authors CC," said the writer, who has written five novels and the occasional insightful essay on cricket, including one on the last-ball six by Javed Miandad in Sharjah.
---
A Tiger On Casual Leave
In its obituary of Tiger Pataudi, Wisden quotes Jim Parks, his teammate at Sussex who felt the Indian was not suited to the rigours of county cricket. "He was a very social man," says Parks, "You would turn up on the first morning of a championship match and get a phone call to say he was in Paris."
---
Last Week, I Met...
Vikky, the Sri Lankan cabbie who played one first-class match for the Netherlands. He has 30 centuries in the league, he told me, but confessed, "I think Mahela (Jayawardene) may be the better batsman."
---
The editor of the WisdenIndia Almanack, Suresh Menon is the biographer of Bishen Singh Bedi, E-mail your diarist: talmenon AT yahoo.com