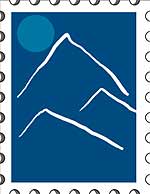 Pipe Dreams
I arrived in Kalimpong plan­ning a short halt on my way up to that tourist favourite, the 'China Gate' at Nathu La, the Wagah of our northern borders. But something made me stay. The town itself was nothing to look at: like all hill stations it's a swirl of social, commercial and political energy—and garbage and cement. It feels like democracy and modernity's revenge on the 'Colonial Picturesque' but sometimes I think it's the other way round. What is unique is its laissez faire water supply system: massed slender pipes, of steel, rubber, and sometimes bamboo, coiling along every roadside and alleyway. They leak and fizz and there are even pipes with funnels to catch the runoff from other pipes. It seems emblematic of Kalimpong's dystopian entropy. 'Dysentropy', I think to myself: 'post-modern gastric disorder'. Still, I'm enchanted. I can't help imagining that each pipe leads to a story.
---
Bauhaus Boomtown
I start meeting people and hearing tales of Kalimpong's heyday as the 'harbour of Tibet' in the 1940s and '50s. A time when Tibetan, Marwari, Newari and Chinese businessmen amassed fortunes buying Tibetan wool and selling consumer goods—watches, radio­grams and even automobiles (knocked down and transported on mules to be reassembled in the Chumbi valley) to Tibet. Four-floored comm­e­r­c­ial buildings from that era still line the roads that snake north from the old 'motor stand'. Tall, business-like and sparely ornamented in a style I can only describe as Bania Bauhaus, they retain a certain dignity despite the evident change of fortunes.
The other big business of Kalimpong's glory days was, of course, international intrigue. People still sniff with indignation at Nehru's remark that the town was a "nest of spies". In fact, the Chinese retorted that Kalimpong was "a nest of occidental spies". They were both right and I'm a little glamour-struck by the built heritage of those heady days when the Great Game was morphing into the Cold War. I visit the eerie ruin of the former Chinese trade mission, and then Bhutan House, an imposing Edwardian mansion still guarded by a detachment of Bhutanese troops. The legendary Himalayan Hotel where everyone from the British adventurer-spy F.M. Bailey to the American adv­enturer-spy Frank Bessac stayed. There's also a derelict mansion on Rinkingpong, which people say was the home of "the Afghan princesses".
But all these worlds of trading magnates, international bon-vivants and spies were extinguished when the border closed after the '62 war. I read an old editorial from a 1959 issue of the Times of India—just after the Dalai Lama fled Tibet. It predicts the end of Kalimpong's days as a mountain entrepot. "Even the spy business is down," it says.
---
Maxwell's Hammer
Ongden road was once the hub of Kalimpong's Chinatown. "Bahut mehnati log thay," says Dewat Ram Agarwal, an ancient Marwari shopkeeper, remembering his ex-nei­ghbours. Now the Red Dragon restaurant is the last holdout, a shiny cube of red and white tiles with an endless menu of mostly Hakka dishes, all stirred up in the wok of its hard-working proprietor, Liang Ming Chang. I'm waiting for a plate of Szechuan garlic fried rice when my cell­phone rumbles on the tabletop. It's an SMS from a techie friend with this cryptic message: "Have you got the 18kb H-B report?" Since we share an obsessive interest in the history of the 1962 India-China war, I know exactly what he's talking about: that old McG­uffin, the Henderson-Brooks report on India's '62 debacle. A classified document, its contents have been desc­ribed at length by men who've read it—notably the doughty journalist Neville Maxwell who finally lea­ked the document after guarding it for over 40 years. My friend advises me to use a var­iety of 'NSA-proof' apps if I want to download the files. And then my phone starts ringing with req­uests for Maxwell's contacts. The truth is I hav­­­e not been in touch since interviewing him for Outlook in 2012. But I can't resist sending him a congratulatory e-mail. I'm charmed to receive a prompt telling-off for my long silence from the old curmudgeon.
---
Storeyed Mansion
Just a few doors away from the Red Dragon I'm invited into Mrs Yuden Hishey's parlour. It's a wonderland of Tib­etan artefacts and Chinoiserie, illuminating the stern lines of a modernist Bauhaus townhouse. But its chief ornament is Mrs Hishey herself, a charming, lively grande dame, with a wealth of stories and scandals to recount. "Don't write that down! I didn't say that!" she giggles after sharing a particularly tasty nugget of the '50s high life. "Mrs Hishey has the best intelligence network in town," one of her fans tells me later. The spy business may be down but Kalimpong is still a nest of stories.
---
Last week, I learned
The Dalai Lama's brother owns a noodle factory here but all the signboards say the Nepali Wai Wai are "India's most admired noodles". Why?
---
Delhi-based journalist Kai Friese is the former editor of Outlook Traveller; E-mail your diarist: kai.friese [AT] gmail [DOT] com