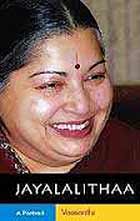 Banned book: Jayalalithaa: A Portrait, Penguin, 2012
Status: Permanent injunction against the book in 2012
What happens to an author who toils over a book, say a biography, for two years, searching for source material, fixing interviews, tracing persons long forgotten, and when the book is ready to be released she suddenly faces a court injunction against its release? How does an author with limited sources even try to get the court injunction overturned when the exasperated publisher feels that it is more prudent to abide by the verdict than to "fight for the big idea"? Legal cases are expensive. True. Time-consuming too, agreed. And the question arises, is the fight worth the trouble? Especially if the fight is against a formidable political power? There are millions of safe titles that get...