1. The Nano: Mamatadi may rant, but ask Homai Vyarawalla, India's first woman photojournalist. The 96-year-old can't wait to get behind the wheel of one.
2. IPL: There's nothing classical about it, but Lalit Modi has transformed entertainment—and cricket. And happily, kitsch always lets us know what is non-kitsch.
3. Chandrayaan I: Would you believe...they put a camera on the moon?
4. The Pink Chaddi Campaign: For every bigoted Pramod Muthalik, we've a Nisha Susan mounting non-violent, tongue-in-cheek, frilly protest. The father of the nation would have been proud—albeit a bit squeamishly.
5. Saina Nehwal: Unlike Sania, at least Saina brings back some silverware.
6. Binayak Sen: It took the Supreme Court all of 30 seconds to grant him bail on his second application—though no one counted the several millions of seconds that elapsed before that.
7. Literary Real Estate: Thanks to Arundhati Roy, Kiran Desai and now Aravind Adiga, we can claim the Man Booker to be almost national property.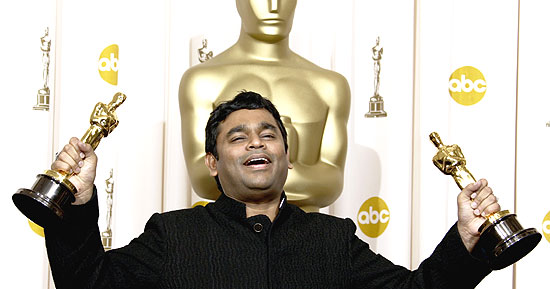 8. A.R. Rahman: He gave us two Oscars and one helluva hummable repertoire.
9. Against 377: Same-same ties are still different, but at least it's not criminal anymore. It makes us a less regressive society.
10. Move over, Simone: The Third Sex has arrived, in the shape of Chennai's transgendered Rose Venkatesan and her talk show, Ippadikku Rose (Yours, Rose), and other such.
11. Abhinav Bindra: The first Indian to have ever won an individual Olympic gold, he surprised us by not indulging in post-victory histrionics.
12. Dial me up, Scottie: Once it took 6-12 months to get a connection. Today, just a few hours. India adds over 10 million new phone users a month.
13. Jai Kisan: Despite the ever-elusive monsoon, our toiling farmers notched up a record 233.9 million tonnes of foodgrain in 2008-09. Hope we've saved for the coming drought.
14. Fields of gold: Call it prudence or plain old luck, we've weathered the global financial crisis better than most developed countries. We can boast of a respectable 7% growth rate.
15. Jingle away: India Inc is back to its fund-raising ways, picking up $1.92 bn in overseas borrowings this June. That's the highest since the credit crisis struck last October.
16. Li'l Master: There's actually a book around called If Cricket is Religion, then Sachin is God. Need we say more?
17. Chak de Kudiyan: With a little help from local coach Baldev, Shahbad in Haryana has produced some 20 international women hockey players.
18. Jai Bhiwani: Bhiwani in Haryana packs a punch. Home to hundreds of boxers, including one who bagged a bronze at the 2008 Beijing Olympics.
19. Special athletes: Devendra Jhajharia, Naresh Sharma and Malathi Krishnamurthy Holla beat disability and brought home int'l medals.
20. Meira Kumar: You thought that li'l girl voice couldn't say boo to a goose. But our first Dalit woman Speaker has kept the House in order.
21. Hot stuff: Anindita Dutta Tamuly from Assam wolfed down a record-breaking 51 ghost chillies—the world's hottest—as hot-tempered celebrity chef Gordon Ramsay gaped in silence.
22. Fashion runaway: From one Fashion Week in 2000, we now have four fashion weeks in Delhi, two in Mumbai, one in Calcutta...and now one exclusively devoted to men!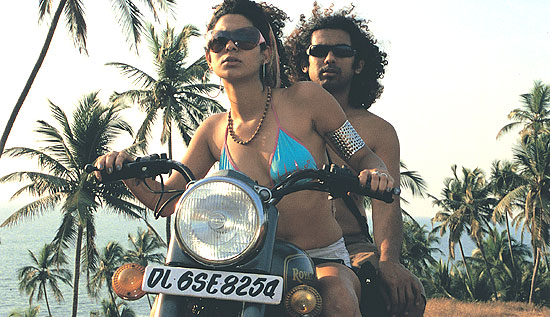 23. Hip and "Hindie": Goodbye to old, predictable plots. Hip new filmmakers like Navdeep Singh, Dibakar Banerjee, Anurag Kashyap and Zoya Akhtar are spinning new storylines in new directions.
24. Goa: Because it's our little (globally famous) getaway party zone where pretty villas are begging to be bought.
25. Benares: It's there, beautiful, unchanging, mystifying and filthy—the perfect metaphor for paradoxical India.
26. Freedom: To think, say and act. It is still beyond the immediate reach of many groups, but that's what we as a nation have to work to change, for we have committed to a pristine ideal.
27. Arranged marriages: We're an incorrigible nation of matchmakers... who excel even in this age when pre-nups are drafted almost in anticipation of the break-up.
28. The autorickshaw: This enduring personal transport epitomises the India experience: a bit of fun, a bit of danger, and a lot of ventilation.
29. Chalta Hai: Amidst all the chaos, the reassuring calmness that comes from the ability to "adjust" and let the show go on.
30. INS Arihant: "Destroyer of enemies", it is our first indigenously built N-powered submarine. Silent, and with terrific stamina, every navy worth its blue water would love to have one.
31. Our beautiful women: Never have so many beautiful women occupied a land; never have so many undeserving men held court. Give them a hand.
32. Asking for directions: A most flummoxing Indian trait, it's got a fresh boost from our always-in-motion public works department, chipping and chopping away at our cities.
33. Variety: No lack of it. The mountains, beaches, the desert, the snow, the festivals, the
colours, seasons...we've got it all.
34. Newsworthy: With over 5,200 newspapers in print, we are deservedly the world's last great newspaper market.
35. 'Breaking' News: With around 100 TV news channels, we are also now the world's leading market for TV excesses.
36. Jingle Bells: The journey from Ek titli to anek titliyan has Amul girl flirting with oddball ZooZoo.... Indian ad agencies got 25 awards at the Cannes Lions Int'l Ad Festival.
37. Bollywood: Along with Kollywood, Tollywood, Mollywood et al our enduring love—one that has resisted many invasions.
38. 'Food' neighbourliness: Whether in our villages or in our cities, this exchange programme spreads regional culinary insights and social warmth, spiced with (need we say it) gossip.
39. Slumdog's Millionaire: Anil Ambani promises Steven Spielberg $825 mn to make six films a year. An industry insider squealed, "Wow! India has more money than Spielberg!"
40. Milky Way: The amazing absence of lactose intolerance. Thanks to bovine abundance and cooperative energy, we produce more milk than any other country—104.9 mn tonnes a year.
41. Bank Roll: In 1990-91, we barely had enough foreign currency reserves to cover two weeks of imports—now we have over $253 bn. But still way behind China's $2 trillion.
42. Good Neighbours: Whenever things look really bad at home, just take a look at our messed up neighbourhood. A pick-me-up for all seasons.
43. Food: From starters to dessert, across the country, there's always something exciting, different to eat. For the rest, we'll quickly adopt it.
44. Vishwanathan Anand: One-man Indian army takes on the Russian chess mafia. And beats them.
45. Art goes international: Subodh Gupta installations reign at art fairs, billionaire collectors scour galleries for new contemporary Indian artists. Auctions houses regularly up the ante.
46. Smiling: No matter how trying things get, Indians always seem to look skyward, as if saying 'cheese!' to geostationary satellites.
47. Languages: Unlike merely mono- or bilingual superpowers, we make a merry din with our 1,652 languages.
48. Elections: Nothing to beat the dance of democracy. Over 420 million people voted in 2009!
49. Yoga: We bend like pretzels and self-heal! And the world bends with us.
50. Ayurveda: Sylvester Stallone is the newest believer in the 'Science of Life'!
51. The saree: Seven yards of what you will—coyness, sexiness, domesticity, the many ways to be traditional and cosmopolitan at the same time...it has more layers than you can hope to find.
52. Bhangra: The dance, not the fish. When we raise our hands, shuffle feet and are, just, celebrating. Just.
53. Our Gods: We have too many of them, and there are always a few that we didn't know about.
54. The argument: Debate we will, because we have the right to do so. And we will argue about your right to argue too.
55. Business battles: Brother versus brother or father versus son, we're thankful for all the entertainment.
56. Trains: Leaping on and leaping off is always an athletic feat. But there's no escaping the joys of the world's second-lengthiest railway tracks.
57. 'Servants': The joys of generating employment for the needy. And the pain of knowing it's so very selfish.
58. Youngest nation: 24. That's the average age of our one billion-strong population.
59. Holy Cow: With 70% of the populace engaged in agriculture, livestock is an index of prosperity. We have a rather rich bovine bounty: 281 mn cows and buffaloes: 28.29% of the world's cattle.
60. Staying Home: India produces around 4,00,000 tech grads a year. An unprecedented 84% of them choose to stay on in the country now. Nothing like ma ka khana, eh?
61. The 'other' music: If our humble troubadours survived the onslaught of nearly a century of film music, pop-kitsch that fills shop racks and brain cells, it's nothing short of a miracle!
62. Maa: As in aai, amma, aapa, and mummy for the semi-anglicised among us. Where would we be without this all-absorbing totem? And where would all our movies be?