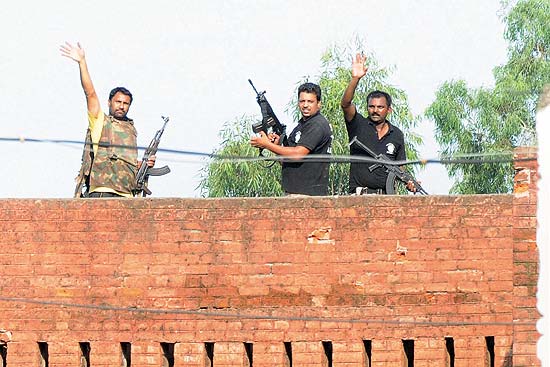 Terror Strikes In Jammu And Punjab
Mar & Jul 2015 and Jan 2016 In militarised border areas, terrorists attacked a police station in Kathua district (March 2015) killing three people; struck at Gurdaspur (July 2015) killing seven people; and attacked the Pathankot air base (January 2016) and killed seven people.
Holes: Attacks give the lie to the NSA's calling card of crafting an instant and tough response to cross-border provocations and an effective deterrence to make terror unaffordable for Pakistan.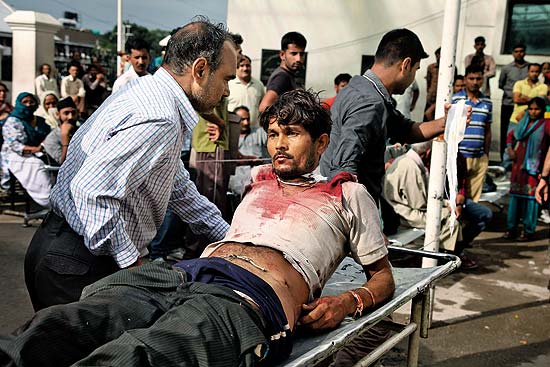 Retaliation On International Border
October 2014-July 2015 Routine exchanges of fire intensified across the border and the Indian response said to have shocked the Pakistan army and the ISI. BSF was directed to respond with 'double the force' and instructed not to seek any flag meeting with Pak Rangers.
Holes: The tough response was not enough to prevent Pakistan from raising Kashmir in the United Nations or to reduce infiltration from across the border. Nor did it help in containing militancy.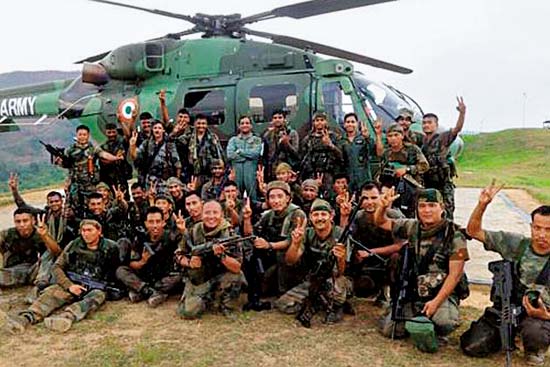 'Hot Pursuit' Across The Myanmar Border
June 2015 Days after Naga insurgents ambushed and killed 18 army personnel in Manipur, the Indian army claimed to have crossed the international border, destroyed two insurgent camps and killed 38 to 69 insurgents in a surgical strike.
Holes: The 'hot pursuit' is adventurism that is not sustainable and unworkable on the western border. The violation of international border forced NSA to rush and soothe ruffled feathers.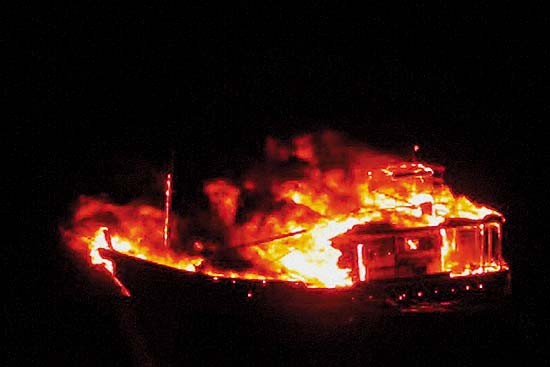 Mystery Of The Pakistani Fishing Boat
December 31, 2014 Security establishment claimed to have thwarted a "terror attack" on the Porbandar naval base, releasing details and photograph of a fishing boat on fire on the high seas. Operation said to be supervised by the NSA.
Holes: No clue to why a coast guard ship had to chase the fishing boat for 1.5 hours; Coast Guard DIG who contradicted official version and claimed he had ordered the boat 'blown off' dismissed.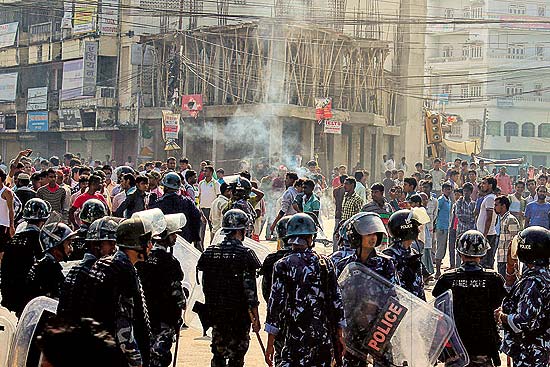 Acting Tough With Nepal
September 2015 New Delhi went out on a limb to advise that Nepal re-christen itself as a 'Hindu Rashtra', make specific changes in the Constitution adopted by the Constituent Assembly and address concerns of Madhesis on the Terai.
Holes: By flexing muscle, encouraging Madhesi groups to agitate and ensuring that essential goods do not reach the hills, India lost goodwill and has perhaps driven Kathmandu closer to China.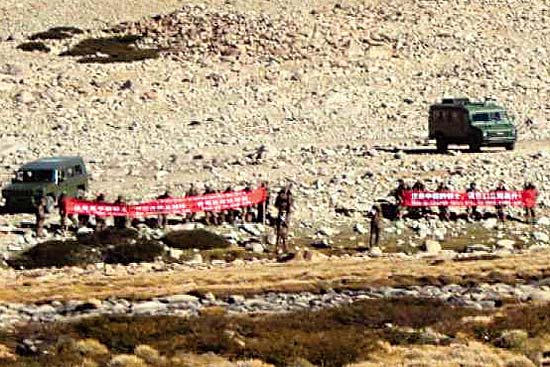 Border Row With China
Ongoing The government made no secret of its ambitious China policy. The NSA was designated India's Special Representative on the border question. But despite a flurry of high-level visits, the NSA queered the pitch by saying China's stand was unacceptable.
Holes: Hopes of early settlement of the border issue have been belied; optimism about China supporting India's claim for a seat in the UN Security Council recede; no sign of chill in Sino-Pak relations.