First, the obvious. When I founded Sterling Newspapers Pvt Ltd in 1980, the world was a very different place: no satellite TV, no inter­net, no mobile phones and certainly no apps. But there was a frisson of excitement that ran through journalism like an electric current. The Emergency had been lifted only three years ago. The first non-Congress government had collapsed. Indira Gandhi was back as prime minister. The next decade would be the most turbulent in contemporary Indian history: the Khalistani insurgency in Punjab, Indira Gandhi's assassination, the beginning of Pakistan-sponsoredterrorism in Jammu & Kashmir and the arrival of V.P. Singh's Mandal politics, which continues to cast its shadow even today, after so many years.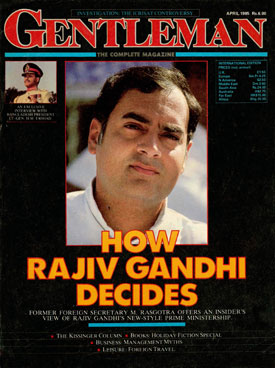 Thinking Man's Mag The Rajiv interview I nearly did, had it not been for Ratan Tata

For journalists, the 1980s promised great opportunities. New technologies were revolutionising newspaper and magazine publishing. Political awareness among readers was rising. And yes, there was no TV, internet or social media to compete with—the printed word reigned. Among newspapers,
The Times of India
, where I began my career, was dominant. Among magazines,
India Today
, in 1980 still only five years old, had rapidly overtaken
The Illustrated Weekly of India
as the country's premier magazine. I had joined
India Today
as its Mumbai correspondent and learned as much from its founder-editor Aroon Purie in the one year I spent there as I did through two-and-a-half years at
The Times
.
As the 1980s dawned, exciting new challenges lay ahead. Taking the plunge as a start-up entrepreneur—30 years bef­ore it became fashionable to be one—I set up Sterling Newspapers Pvt Ltd. The objective: to launch a group of specialised publications. The first was to be called Sunday World, a weekly Sunday newspaper. But when we did the revenue and expense projections, we realised we didn't have the financial resources to sustain a weekly newspaper. Plan B was a monthly magazine. There was a gap in the market for a strong features magazine. India Today and Sunday, then edited by M.J. Akbar, were both newsmagazines. But to give advertisers a clear-cut niche to identify products with, it was necessary, our research showed, for a monthly magazine to have a sharply focused target audience. The readership dem­ographic advertisers most sought then was affluent men between 25 and 49 with high disposable incomes—business executives, professionals and entrepreneurs.
The contents would be politics, business, literature and the arts. The closest international magazines to match this profile were Esquire and The New Yorker. Editorial content locked, we chose a name that would appeal to the upwardly mobile urban male: Gentleman.
The challenge was to hire the best and brightest journalists and marketing staff we could. And we were lucky. In less than a year, we had built up a talented team of editors, feature writers, columnists and designers. David Davidar joined us as a gangly 21-year-old sub-editor. Within five years, he rose, in rapid succession, from assistant editor to associate editor to executive editor. (At that stage, we sponsored David for a short-term publishing course at Harvard University. One of his guest professors happened to be Peter Mayer, then global chairman of Penguin Books. Mayer made David an offer he couldn't refuse: setting up Penguin in India. He did just that.)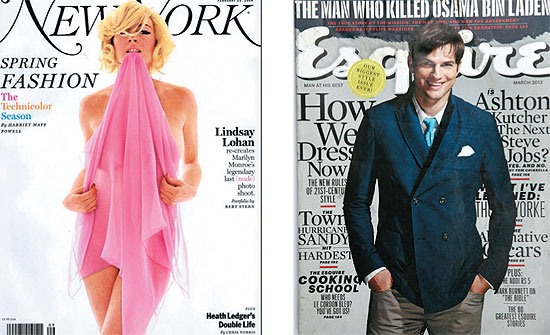 New York, Esquire inspired
Other fine journalists who joined us included Harish Mehta (younger brother of Vinod Mehta, Outlook's founding editor), Anurag Mathur (of The Inscrutable Americans fame), Maneck Davar (himself now publisher of Jetwings, Marwar and over a dozen other publications) and many more. In the first few years of the company, we launched roughly one new magazine every year: Gentleman in 1980, GFQ in 1982, TV and Video World in 1983, Technocrat in 1985 and Business Computer in 1986. In 1988, we acquired Mega City from India Book House (IBH). Each title was a pioneer in its segment. Our computer magazine had Dutch media giant VNU (now a part of the Nielsen group) as editorial and technical partner.
In Gentleman, we were determined to create a platform for outstanding writing and commentary—from politics to literature—in an era when bylined columns were still rare. Our roster of columnists included Dom Moraes, Henry Kissinger, L.K. Advani, I.K. Gujral, Pranab Mukherjee, Madhu Dandavate, K. Subrahmanyam and Shashi Tharoor (who was our contributing editor on foreign affairs, first in Geneva, then Singapore, and finally New York). Our literary section, curated by David, carried excerpts from the latest works of V.S. Naipaul, R.K. Narayan, Manohar Malgonkar and Salman Rushdie.
***
Meanwhile, through the 1980s, Indian journalism was undergoing rapid changes. Newspapers like The Telegraph and The Sunday Observer had transformed the way news was presented. By the 1990s, satellite television had emerged as a competitor: news was rapidly becoming a commodity. Speed rather than quality began to count—a virus that has become a full-blown epidemic today. While editorial standards overall have fallen, there are many outstanding exceptions. The quality of writing in the top 10 per cent of print and online media today has improved dramatically. Investigative reportage may have declined but long-form writing, with thoughtful analyses, is now excellent across print and online platforms. Production and des­ign quality have improved hugely. Television news may be shrill and cacophonic but thankfully amidst the chaos politicians are increasingly being held to account.
Three principal changes have overtaken journalism in the last 10 years: the internet, changing ethics and those incestuous journo-politician ties.
At Sterling Newspapers, meanwhile, we received an acquisition offer for our group of publications that we couldn't refuse—especially as it came from Indian Express whose reputation as a crusading and fearless newspaper had been built by Ramnath Goenka and Arun Shourie. And so it came to pass that the group of magazines, events associated with them (including flying in guests like Salman Rushdie from London for our series of annual lectures), our offices at Nariman Point in Mumbai and seven other cities, including New Delhi, and a staff of nearly 100 editors, correspondents, designers and marketers passed on to Vivek Goenka's Indian Express Group.
The 1980s and '90s were to prove the golden era of newspaper and magazine publishing. Apart from The Sunday Observer (1981), The Telegraph (1982), The Indian Post (1987), The Independent (1989) and The Asian Age (1993), a clutch of new magazines was launched: Dataquest (1985), Computers Today (1986), BusinessWorld (1981), Business Today (1992) and Outlook (1995). Magazines like Bombay (1979) and Imprint (1961) were revitalised. By the 2000s, trends had changed. In the new media firm I set up after selling Sterling Newspapers to the Indian Express Group, we launched a series of specialised B2B (business-to-business) magazines. One though stood out: Innovate. Launched by us in 2006 with our Boston-based publishing partner, Innovate was written, edited and published in India but shipped bimonthly to 10,000 US CEOs. The era of global content and publishing services had arrived.
***
Three principal changes have overtaken journalism over the past 10 years: First, there's the internet. Social media, in particular, has turned consumers of information and entertainment into producers themselves. On blogs and Facebook, everyone can tell a story. Feedback arrives in real time. Editors and columnists, used to talking to their audience, are learning to talk with them. The conversation is no longer one-sided. Reputations are not sacrosanct. Online is a cruel, unforgiving marketplace. It has measurable metrics and quickly sorts out truth from hype.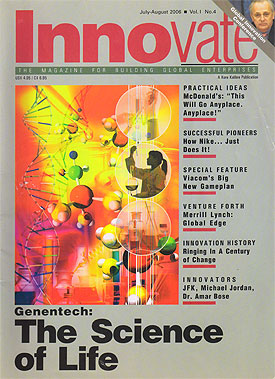 Innovative Written, edited, published in India, but shipped bimonthly to US CEOs
The second big change is in ethics. The line between editorial and marketing has long been breached (with a few honourable exceptions). The era of "two-cheque" journalists is upon us: those who take a monthly pay cheque from the media firm they work for formally and another pay 'packet' from a business house. If mainstream media doesn't clean up its act, it will lose its audience.
The third change is the increasingly incestuous relationship between journalists and politicians. The first principle of journalism is to keep politicians at arm's length. Do not socialise with them. Do not curry favour with them. Do not treat them as friends. In a democracy, journalists and politicians really have to be natural adversaries for the health of the nation.
In the preface to my recent book, The New Clash of Civilisations: How the contest between America, China, India and Islam will shape our century, I described an incident that showed why arm's length is the best—indeed the only—way. Prime minister Rajiv Gandhi, whose biography I was writing, had arranged for me to accompany him on a visit to the Guna constituency in Madhya Pradesh by helicopter. The visit was postponed for a couple of days, putting me in a quandary. I had to return to Bombay the next day to meet (the then-reclusive) Ratan Tata for a rare interview he'd earlier agreed to. Tata was a stickler for punctuality. There was no way I could skip that meeting. I apologised to the PMO and left Delhi the next day. Tata, as planned, appeared on the cover of the inaugural September 1985 issue of Technocrat. I had meanwhile deputised our Delhi bureau chief, Atul Dev, to interview Rajiv Gandhi in Delhi for another story for Gentleman. Rajiv was cooperative and courteous. The interview appeared as a cover story in Gentleman's Sep­tember 1985 issue—coincidentally the same month as Ratan Tata's cover story in Technocrat. The lesson I learnt was this: always honour your commitment, even if it means sacrificing an interview with the prime minister or something like that.
After all, in journalism, you can only ever be as good as your word.
---
Minhaz Merchant Cricketer, tennis player, guitarist and physics whiz; authored biographies of Rajiv Gandhi and Aditya Birla before writing The New Clash of Civilisations