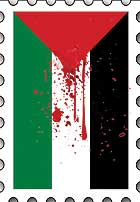 Erez Blues
At the Erez border, the sole point of entry into the Gaza Strip, we experienced a moment of pure panic. Not at the occasional dull boom of artillery shelling, but the nameless dread that grips Indian travellers when the person behind the immigration counter ruffles your passport pages with a deeply quizzical expression before calling for the supervisor. (I use the term immigration in the loosest sense. These are fortified booths manned by ladies in army fatigue, designed as individual holding areas with electronically-controlled gates). 'You only have a single entry Israeli visa', she said. 'How will you re-enter the country when you leave Gaza'? This was not an eventuality the embassy in Delhi had prepared us for. The option of escalating this into a full-scale diplomatic incident— we were, after all, the only Indian media team in Israel— was slim. As was trying to exit via a tunnel into Egypt. Fortunately, after some fulmination, our passports were stamped and we were through. More gauntlets lay ahead. From Erez immigration to the waiting transport that would take us into Gaza City meant a good two kilometre trek through a concrete walkway fenced off on both sides, dragging an elephantine amount of TV equipment in the blazing afternoon heat. Only a single luggage trolley had been deployed to service 50 journalists. We lunged at it, but the bellicose keeper of this no-man's land cut us off with a terse 'no dollar, no trolley.' At the other end, everyone donned bulletproof jackets and helmets. A few more minutes were spent tweeting, texting and Instagramming our arrival into The War Zone. And which vehicle had been selected to bear this dashing, faux-heroic entourage into Gaza? A battered white bus with tinted windows, not unlike an old-school Delhi-Manali overnighter. To complete the sense of déjà vu, on its side were emblazoned the words 'Sweety Travels'
---
Jimmy the Fixer
Behind every report from the war zone— Gaza or anywhere else— is a fixer, a combination of translator, facilitator of stories, and provider, if the need arises, of late night shawarma. It's a perfectly legit. way of earning money, especially where jobs are scarce, but personally I find the term abhorrent. Sadly it has passed into self-description. As the bus dropped us off at Gaza's hotel strip, a sinewy young man with a cocky air approached us. Do you need a fixer he asked, offering us his card. It simply said, Jimmy, Fixer, with his phone number. We already have someone, we said. 'Who? I know all of them.' We offered the name. 'I don't know her,' he said. (Even though we were not his clients, Jimmy went onto become a friend). Some TV crews seem to have opted for an expanded entourage. A journalist friend from Denmark who came in on the bus from Erez a few days later says the CNN team had brought along an ex-SAS commando as their personal bodyguard. An odd choice, given that the risks in Gaza faced by visiting journalists are not so much from hand-to-hand combat, but from a tank missile fired from about 5 km away.
---
Gaza, Adrift
Gaza is by the sea. On most days, the closest you come to it is the brackish water that flows out of taps and shower heads. It is an intimate, salty reminder of the UN's alarming statistic: more than 90% of Gaza's water is unfit to drink. Repairs on Gaza's government-run desalination plants, which supply the bulk of water to its residents, are severely delayed, as are construction of new plants, in part because of the restrictions Israel imposes on the import of construction material. Cement, for instance, falls under the 'dual use' category, which means it can also be used to make bombs. The war has worsened the crisis— an airstrike near a desalination plant killed two. The next day, staff at various plants stopped coming to work. And yet, brightly painted tankers made their way through Gaza traffic and in and out of UN shelters. Who runs these, I asked. Private water companies came the answer, some of them unregulated. Or as we call it back home, the tanker mafia.
---
A PLO Fighter in Punjab
On a balmy evening, I met Fateh Tobail, a long-time member of Yasser Arafat's PLO. Fateh told me he was a PLO fighter, who saw action in Lebanon before coming to India for an engineering degree at Punjab University (as one does). He has a Punjabi wife. After a spell at the Palestinian Embassy in Delhi, he returned to Gaza and ended up working for WAFA, the Palestinian PTI. But in 2006, Hamas ousted PLO from Gaza, bringing in 40,000 of its own employees. Fateh was laid off, along with 70,000 PLO-affiliated government staffers. But— and here's where things get somewhat bizarre— all 70,000 still get a salary from the PLO government in the West Bank, even though they don't go to work. Who pays the bills? The regime in the West Bank is mainly funded by the US, the EU, Japan and Russia. The sources of Hamas funding is more unclear. Qatar and Iran, most likely. The rest, I was told, are cash donations from the Islamic world. Does he miss Delhi, I ask Fateh? He seemed mildly offended. But then he used to live in Vasant Kunj for eight years. I had to ask.
---
Last week...
An incongrous sight in Gaza's markets: large, crimson-tinted mangoes. Grown in sparse farmland on its eastern flank, abutting Isreal. In war, its where fighting is the heaviest. And yet, this bounty. Jai kisan.
---
NDTV managing editor Sreenivasan Jain hosts the ground reportage show, Truth vs Hype; E-mail your diarist: vasu [AT] NDTV [DOT] com. A slightly shorter, edited version of this appears in print