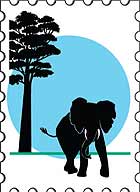 The Zulu Minute
They call it the Zulu minute. And it was on grand display at the brics summit in Durban in March. For the Indian delegation, it was a rollercoaster that began with the annoyance of having to stay at a hotel nearly 40 kilometres away from the main venue, while the other leaders had hotels in Durban itself. Then the 'Zulu minute' kicked in. The opening dinner on the 26th was so badly delayed that Prime Minister Manmohan Singh was served food close to midnight. A senior minister accompanying the PM was visibly jet-lagged and irritated the next day, complaining how disorganised it was. The next day, the plenary was delayed by over an hour. Once it began, there were long statements by each leader, though Manmohan and President Vladimir Putin kept it short and crisp. It was followed by a rather bizarre "statements to the media" part, where all of them essentially repeated what they had just said. More delay. In the plenary hall, there were barely enough chairs, so most reporters either stood or sat on the floor. Indian officials grumbled about the protocol. Someone joked "white-haired people had to go in through the left door, red-haired through the right, and those with ponytails had to walk around the building to get in".
By the time that afternoon's Africa retreat began, they were already behind by over an hour. But again, delay. President Jacob Zuma spoke for half an hour, just a bit more than the allotted three minutes to each African leader. It meant that Manmohan's meeting with the new President of China, Xi Jinping, was delayed—by three-and-a-half hours. By the time we filed our stories, it was past 1 am local time. Did I mention the media hotel had bathrooms without locks, showers without soap and TV sets without remotes? That's for another day.
---
Where It All Began
Pietermaritzburg is just over an hour away from Durban, home to the (in)famous railway station where Mohandas Karamchand Gandhi was thrown on to a platform from a train. Today, it's the second-largest city in the local province with one of the largest Indian populations in South Africa. The landmark station is on a very quiet corner, adorned with pictures of Gandhi in the waiting room where he spent a freezing night without his coat. The station is more like a museum, remarkably clean and well-kept. Gandhi, then a young lawyer, was on his way to Pretoria when a white man objected to his presence in first class. When he refused to move, he was thrown off. There is a plaque that marks the approximate spot where it happened. It reads "MK Gandhi was evicted from a first class compartment on the night of 7 June, 1893. This incident changed the course of his life. He took up the fight against racial oppression. His active non-violence started from that date." As you stand at this rather small, quaint railway station, you're overwhelmed with the feeling that this was where it all began.
---
The Lion's Den
What is a trip to South Africa without lions? A short distance from Pietermaritzburg is a lion park which has a signboard at the entrance—"trespassers will be eaten." No joke here.
Bad timing. It was pouring, so we couldn't drive the whole 7 km inside since it was a hilly, muddy slope. Visitors enter inside through a giant manned gate. In that one round of the park, 10 majestic lions were spotted (at least those I could see), blissfully sitting in the rain, and mercifully ignoring the tourist buses. You'll find them sitting rather peacefully in the bushes, peering out from under the grass or even perched on top of trees. That is why they tell you that you can't roll your windows down and must keep the car locked, though people take chances for better pictures all the time. From a distance, the lions look almost friendly, even worthy of petting. From a distance.
---
Dal in Durban
What is it about Indians who can't live without Indian food even when they are travelling abroad? Why don't we want to experiment with local cuisines? That means you usually end up with a sad local version of dal, biriyani and gobhi when travelling in a group. The Durban experiment with Indian food does not work. The place to go to is Durban's coast, with its high-end resorts and many fancy restaurants which have a fabulous view of the ocean. But you need to be a bit of an adventurous eater. Think game meat like deer on the menu. Not boring lamb. Aloo is a favourite too for the wary.
---
The best thing about Durban
It rained for 24 hours but there wasn't a puddle anywhere. The roads are fantastic, the traffic a bit maddening, but drivers are disciplined. Wish Delhi could learn a few lessons.
---
Nidhi Razdan is a senior editor at NDTV 24x7; E-mail your diarist: nidhir AT NDTV.com