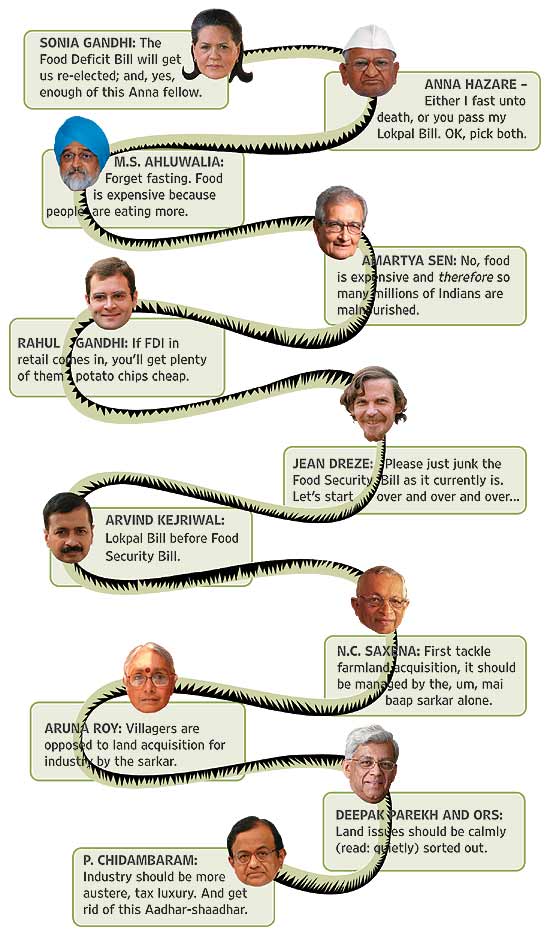 ---
Economy Predictions
Inflation forecasts for 2012
"Inflation will be around 7-7.3% by March 31. Beyond that we tentatively expect inflation to ease to 6-6.5% by December-end." —Abheek Barua, HDFC Bank
"Definitely inflation will head down for the first time in two years to below 7% by March-end. During 2012-13, inflation should average 7%." —D.K. Joshi, CRISIL

---

"Generalised inflation could dip below 7% but March seems too early for it to happen due to factors like impact of crude oil and high interest rates." —Sanjay Kaul,...

Tags

Read More from Outlook

Outlook Web Bureau / The Bombay High Court had adjourned the hearing yesterday evening, till today afternoon.

Ashwani Sharma / Videos going viral on social media show local families in the remote, ancient village, struggling to put down the flames that erupted at around 1 am Tuesday night.

Soumitra Bose / CVC Capital outbid the Adani Group to win the Ahmedabad franchise from IPL 2022. CVC are a private equity company heavily invested in betting companies abroad.

Outlook Web Desk / Stressing on the right to privacy, CJI Ramana said it was incumbent upon the Centre to seriously consider the use of such a technology.