Paradise Compromised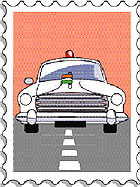 Despite the reams of stuff written by ideologues, insurgency experts, mullahs, think-tankers, terrorism strategists, no one has been able to satisfactorily answer the defining riddle: why is there such a long queue of Islamic suicide-bombers eagerly waiting to blow themselves up? Messrs Osama and Omar may currently be short of sanctuary, missiles and dollars, but they appear to have an excess of man and woman power which just cannot wait to embrace 'martyrdom'. Heavy doses of indoctrination, the promise of jannat (paradise) where the incomer will allegedly be provided seven vestal virgins and seven beautiful boys (I am not sure if it is both or one of the two), extreme personal distress (bereaved wives, fathers, brothers, mothers nursing the impulse of revenge) are believed to be some of the compelling motivations of holy harakiri. However, all the above provide only a partial explanation.
Remember, we are not talking of "street Muslims"—illiterate, unemployed, those with no prospects in life. We are talking educated, even foreign educated, tech-savvy, sophisticated, upper middle-class persons more than capable of making rational decisions. How do they get ensnared by propaganda and ideas which are highly exaggerated and frequently delusional?
It is against this background that Mian Ajmal Kasab is the odd man out, someone who confuses and complicates the received wisdom on why death in jehad holds such widespread appeal. When Ajmal's sentence was pronounced, he did not stand up and shout, Allah-o-Akbar! He broke down. He asked for a glass of water. He had to be escorted out of the courtroom to regain composure. He looked absolutely shattered—someone who was mortally afraid of dying. That fear sits uneasily with the identikit portrait of the suicide-bomber. Khalid Sheikh Mohammed, the key conspirator of 9/11, and Omar Sheikh, the LSE alumnus responsible for slitting the throat of Daniel Pearl, have both let it be known that they do not want lengthy legal proceedings and have no intention of defending themselves in court. They yearn for speedy execution.
To me, Ajmal seems like a half-cooked jehadi. He breaks the stereotype. That could be good news for us infidels!
---
Talking Heads-to-Be
News television rarely gets praise these days. In Great Britain, it is receiving accolades usually reserved for the internet. England was marching towards a general election bored and unenthused. The electorate was disgusted with all politicians. Then the leaders of the three main parties agreed to live TV debates—a first for the country. The result was electrifying. The nation got up from slumber and the election acquired a new salience. Without the TV debates, the poll would have been sluggish. With the TV debates, there was a record turnout.
Can we have live TV debates in India before elections? Even if the major parties agreed, how would we decide on whom to invite? The leaders of all the recognised national parties? There are seven! To ask only the Congress and bjp would be unfair to the rest.
Incidentally, polling stations in Britain closed at 10 pm and exit poll results were announced simultaneously. The Tories were given 307 seats, Labour 255, Lib-Dems 59. The final result: Tories 306, Labour 258, Lib-Dems 57. Almost spot-on. Perhaps we should send our exit pollwallahs to Britian!
---
Blitz from the Past
Khwaja Ahmed Abbas, whose autobiography was reviewed in Outlook last week, gave me a big leg-up when I started my career as Editor. He was a renowned journalist-author-screenplay writer-director, and I had published a trashy biography of Meena Kumari, just after her death. Abbas' signature Last Page in Blitz was justly famous. And he devoted this entire space to a rave review of the book. I used to visit his flat in Juhu and listen to his tales of cabbages and communists. On the first of each month, he'd go to Flora Fountain to collect his salary from the Blitz office and take me to lunch at the Samovar.
He told me two wonderful stories. Abbas confessed he was such an evangelical Marxist in his youth in Aligarh that when he found no other "platform" to spread the gospel, he would go to the "railway platform" to preach. Second. Abbas went to see Jawaharlal Nehru at Teen Murti a few days before Nehru passed away. As soon as a frail and chair-ridden Jawaharlal saw Abbas, he tried to get up. Abbas asked him not to bother. "My friend, I may be dying, but I haven't forgotten my tehhzeeb (manners)," said Nehru. When Abbas narrated this incident, he had tears in his eyes.
---
Page 3 Dog
A couple of weeks ago, the indefatigable Hiranmay Karlekar organised a huge rally at Jantar Mantar in support of stray dogs. It was a jolly show with much music and dancing. I was one of the speakers. At the rally, I noticed that while I received modest attention, I had to field numerous enquiries about the health and mood of Editor. He is a celebrity now. Soon he will be on Page 3.