Houdini of Gujarat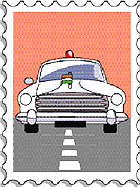 Have you wondered why Narendra Modi hates the media with such passion? And why the media hates the Gujarat CM with equal intensity? This mutual loathing deserves closer scrutiny. I can only speak from the journalist's perspective.
Narendrabhai rarely opens up to the media. When he does, there is a barely concealed contempt in his tone, body language and vocabulary. What is clearly visible is a smirk, a sneer and bitter sarcasm. When he says, "I have nothing against you. You please do your job. I wish you the best of luck. I only pray god gives you wisdom...", the performance is riveting to observe. The putdown is delivered so amiably, with such grace, with such apparent absence of malice, that one is almost led to believe he really means it.
Actually, if you could decode the snub, here is what I think he is telling the fourth estate and the...