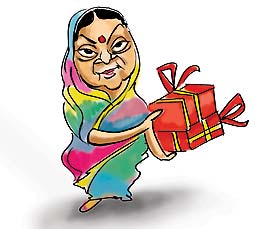 1. Fair price storm
The Vasundhara Raje government's decision to award the management of fair price shops in Rajasthan to Kishore Biyani of Future Group has raised eyebrows. While cooperatives have in the past helped supply goods and manage stores, handing the stores over to a private entity is a first. A leading economist who closely studies public distribution systems predicts that Biyani will stay in urban areas, and not go to poor, rural areas. Strangely, the political establishment reacted in a muted manner. But former finance minister P. Chidambaram was moved enough to tweet: "Has Rajasthan government given up on governance? What is the meaning of privatising fair price shops? Next on agenda may be law & order..."
2. Onion tears
The annual phenomenon of onion prices rising to Rs 100/kg and the government pressing the panic button before people come out on the streets has become predictable. Several vegetables have gone out of reach while pulses are also burning a hole in the household budget. The problem is that governments—be it Congress or BJP—never pay heed to the early signs of a possible shortage. The government has now started importing onions and made exports expensive to check the rising prices. Isn't it time the BJP food minister Ram Vilas Paswan puts in place a system that monitors the situation to keep inflation under check?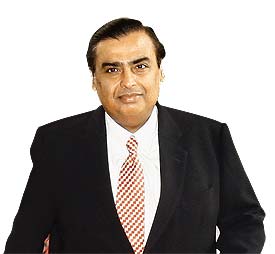 3. The waiting game
In its first official statement on the delay in launching its services, a Reliance Jio executive told Financial Express that the company was waiting for 4GLTE handset prices to come down. Actually, insiders say the real reason was that it didn't have 4G spectrum that could penetrate buildings, a crucial requirement in cities which have clusters. In the last spectrum auctions this year, the company acquired that spectrum. Whatever the reason, telecom experts agree that after spending Rs 80,000 crore over five years, the delay in launching its services has been inexplicable and a lost opportunity.
---
Math
Rs 250crore The amount Essar Group has sought in damages from The Caravan for its story on the $39-billion conglomerate.
Rise of private equity in India
P-E backed companies grew faster in revenue and profits than non P-E firms
% of total capital raised
3,100 companies received P-E infusions
50% were firms of less than $2 mn
30% were with $2m-$125m revenues
Source: McKinsey
Data never sleeps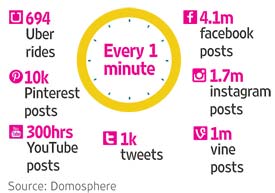 Tweet that matters
With Trump becoming very serious candidate, it's time for next billionaire candidate, Mike Bloomberg to step into ring. Greatest mayor.

— Rupert Murdoch (@rupertmurdoch) August 24, 2015
---

Mojo
Singapore makes a mistake
Even always-perfect Singapore occasionally gets it wrong. The name of late president Yusof Ishak was misspelt "Yusok Ishak" twice on the packaging of bank notes to commemorate the city-state's 50th birthday. The banknotes thankfully feature the correct spelling.
---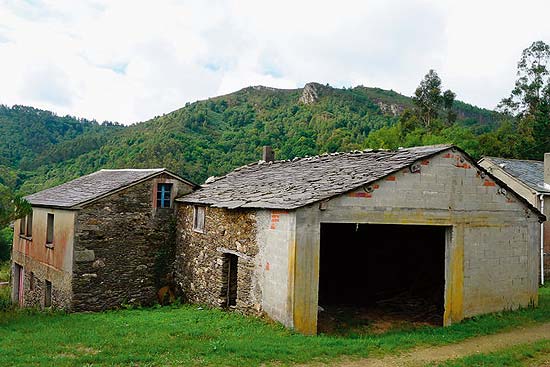 Mind
This week we learnt about…villages for sale
Nearly half of Central Spain's villages are abandoned—perfect hunting grounds for real estate agents who look for abandoned properties and try to match them up with foreign buyers. For instance, a village near Ortigueira comes with free well water, a bakery with a stone hearth. And it's six miles away from some of Europe's best surfing. The biggest of the village houses has hardwood floors and five bedrooms overlooking an orchard. The asking price for the whole village: about $230,000 — negotiable. Apparently, an Indian has expressed interest in converting the hamlet into a yoga retreat centre.
---
Contributed by Sunit Arora, Lola Nayar and Arindam Mukherjee