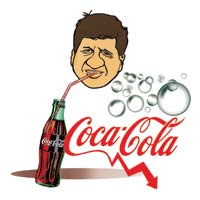 1. Rumble in the Cola jungles
Senior managers at Indian soft-drink firms sought to shrug away Coca-Cola India's production cut—the first in a decade—as "normal", given the early onset of monsoon during the peak summer months. But it is indisputable that the aerated soft drink market is limping along in India at sub 5 per cent growth rates. Scared away by the many health warnings, younger consumers have moved to other sugary drinks like juices. No wonder a well-known go-to man at Coke is having adjustment issues with rulebook-friendly CEO Venkatesh Kini. Last heard, he was sent to attend a course at Coke's global headquarters.
2. Classic whodunit in FinMin
No one wants to take the credit for the second draft of the Indian Financial Code (IFC), which has proposed to take away the veto power of the RBI governor in deciding the policy rate. According to official sources, the expert panel set up to do the revision had incorporated the changes on the basis of inputs received; this was referred to former chief justice B.N. Srikrishna for fine-tuning the legal parlance. More importantly, the revised draft code reflects the views of economist Ajay Shah, who was consulted by the FSLRC. But one wonders why a 'transparent and accountable' government is reluctant to take ownership.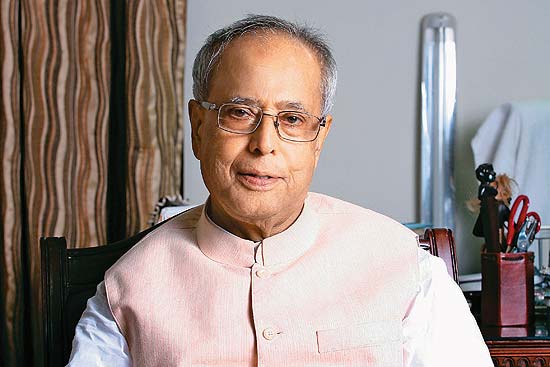 3. Essar continues to attract unwanted spotlight
Caravan magazine's cover on the Essar group continues to make waves—so much so that copies have been mysteriously disappearing from newsstands. The longform piece on the house of Ruia features, among others, Pra­nab Mukherjee and Narendra Modi. Accor­ding to a whistle-blower, Pranab Mukh­er­jee (shown in a picture with Essar director Sunil Bajaj) had asked the conglomerate to provide jobs to three people. The piece also quotes Modi (he was then the general secretary of the BJP) reportedly telling a senior person in Vajpayee's NDA "Woh ho gaya….unhone kar diya", on getting some help from Essar for the party.
---
Math
1.3bn If all the cows in the world walk on a treadmill for 8 hours a day, they can produce 6% of the world's power.
49.7% Spam now makes up less than half of all e-mails, down from a peak 90% in 2010.
India's coffee boom
Record Robusta crop thanks to timely monsoon
Italy, Germany and Russia top buyers of Indian coffee
Exports expected to rise by 10% next year
3 facts: Elissa Patel
Girlfriend of Brian Chesky, cofounder and CEO of Airbnb
They met on Tinder; she's running her own venture
Chesky and she do yoga together every Thursday morning
Tweet that matters
Oil:Saudi to pump oil long to destroy business of US shale, Russia, Brazil, Iran. Low commodities new world order. Desi czars pls wake up!

— Uday Kotak (@udaykotak) August 3, 2015
---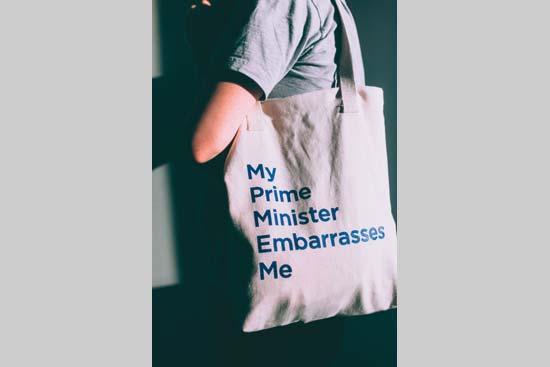 Mojo
My PM embarrasses me
These artful tote bags are out of stock on Canadian design site Artmetropole. The designer bags are aimed at Canadian PM Stephen Harper, but many will not miss their universal appeal.
---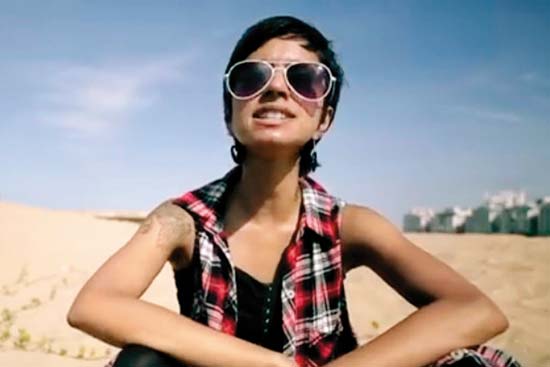 Mind
This week we learnt…VIDEOS ABOUT CAUSES
What does it cost to make a video that humbles the mighty Unilever? Ask the makers of Kodai­kanal Won't, in which Sofia Ashraf's charming rap urges the MNC to take responsibility for the mercury poisoning incident in the hill town. The video has already got 1.5 million YouT­ube views. Made on a budget of Rs 15,000, the video was a voluntary effort, with money only being spent on travel and logistics. The complete team, including Ashraf, the director, dancers and cameramen worked for free. This tells you so much about the power of a catchy idea—Unilever was forced to release a statement after 14 years of silence.