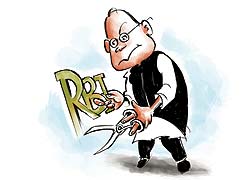 1. Rumblings Within The RBI
The announcement of a monetary policy committee to curtail inflation has had an earthquake-like impact on the Reserve Bank of India. While the composition of the committee is not known—though RBI governor Raghuram Rajan will be part of it ­—the word on Shahid Bhagat Singh Marg (the Mumbai headquarters of the 80-year-old central bank) is that RBI is being stripped of its autonomy. The mood is despondent amongst the 18,000-odd employees of RBI. "At this rate, we'll end up being only a government department, an appendage of the finance ministry," says a senior RBI officer, bemoaning the demotion of a "transparent institution that was working".
2. Approaching Storm For Cigarette Firms
India will be the most stringent country in pictorial warnings against the dangers of smoking. Starting April 2015, changes to cigarette packaging, agreed to last October, are to be implemented. Anti-tobacco NGOs and health associations are lobbying hard to make sure that the assurance is implemented by health minister J.P. Nadda, arguing that merely increasing the prices of cigarettes will not deter people enough. The warning pictures will be featured on both sides of cigarette packets, leaving only 25 per cent of space on each package for text or other elements. So far, the government has issued three notifications on the style of warnings to be included in packaging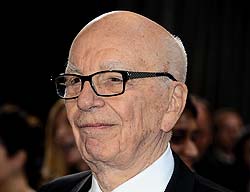 3. Murdoch Gets Going Online
Rupert Murdoch is betting big on online media in India. The billionaire media magnate's company announced the acquisition of media firm VC Circle Network for an undisclosed sum (which sources say is close to Rs 120 crore). This is the third investment by NewsCorp in India, after financial advisory start-up firm BigDecisions.com and realty portal PropTiger.com. Then, Star India acquired film magazine Screen from the Indian Express group. With VC Circle, NewsCorp is expected to get into online financial data and information services. Apart from its awards, Screen will enable Star India to push cinema in its online offerings.
---
Math
Rs 3.01lakh-cr Monies from coal, spectrum auctions; vindicates former CAG Vinod Rai, who actually underestimated the loss.
The Five Cheapest Cities...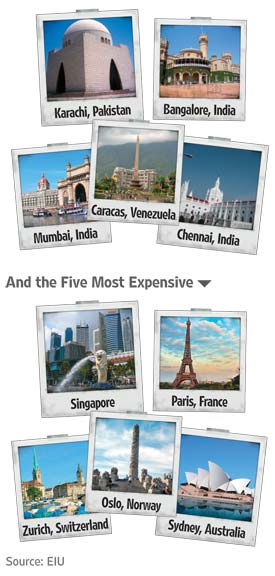 Tweet That Matters
Am at last satisfied that India's GDP growth adjustment, by which 2013-14 growth rose from the earlier estimate of 4.7% to 6.9%, is valid.

— Kaushik Basu (@kaushikcbasu) March 6, 2015
---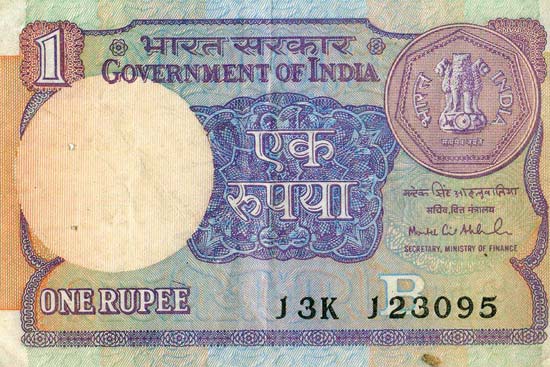 Mojo
The return of the Rs 1 note
Twenty years after the Rs 1 note was consigned to history, it is being reissued. In the past, Rs 2 and Rs 5 notes have been discontinued. This return to the Rs 1 note is necessitated by the cost of the metal in the coin being more than Rs 1.
---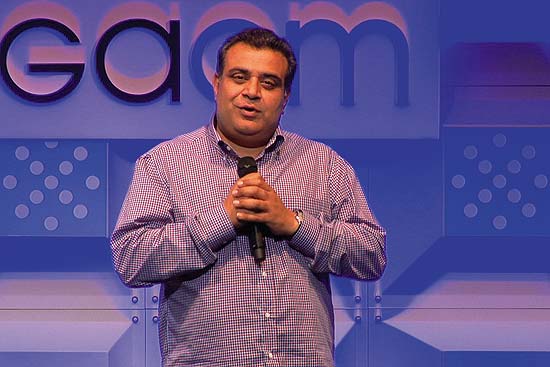 Mind
This week we learnt about…the death of Giga Om
It's a sad end to a once extremely popular tech blog. Nine-year-old Giga Om— known by its over 6 million readers for its business and consumer technology posts—has shut down due to lack of financial resources. Lenders have taken control over the assets of the organisation, founded by celebrity tech blogger Om Malik. The India-born blogger had quit Giga Om a year ago. The company had ventured into hosting high profile technology events and conferences. Its condition today is best summed up by Malik: "Business, much like life, is not a movie and not everyone gets to have a storybook ending."