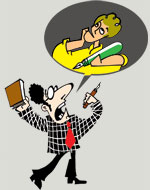 Making Faces In FB
There is a full-blown fight on between critic and Outlook contributor Saaz Aggarwal and author of Healer: The Biography of Dr Prathap Chandra Reddy, Praney Gupte. Saaz wrote a critical review of the book in The Hindustan Times, and though it's not in good form, Praney got back at her, calling her 'The Foolish Revie­wer' in a Facebook page, going on to prick holes in the review. But when Saaz sent posts refuting these charges, he 'blocked' her out, she says. "He had accompanied his defamatory comment with a large photo of me on a 'sponsored' link, which means that he paid FB so that a large number of people would see it," says Saaz. No truce is in sight.
---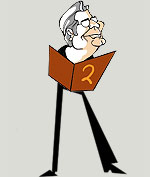 Juice Uncasked
Here is a plug. Vinod Mehta and his publishers have settled on a name to Lucknow Boy's sequel: Editor Unplu­gged. Its tagline is 'Media, Magnates, Netas and Me'. He says this part of his memoirs will have all that happened to him in Delhi—so readers can expect more political juice, the inside track on the media and the real face of the powers-that-be, all told in Mehta's inimitable style.
---
Miss An Attache
Judith Oriol, the charming and untiring Books Attache at the French emba­ssy—one of the few to have such a post—is on her way out. She was the brain behind many literary events, for instance, a big French presence in this year's jlf and Writer's Etc, a series of great talks by authors, which has had 31 sessions so far. "I'll miss you all and will make sure that my feet bring me back to India sometimes," she says.