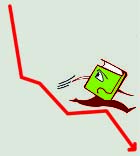 Lonely at a Glen
In these tough times when even SUV sales are down, those big, fat, great, Gatsby-like book launch parties in the diwan-e-aam of five-star hotels may well be a thing of the past. HarperCollins has decided to limit their book launch parties to just a few a year. The reasoning: return on investment is zilch—all the literati, all those celeb authors, those books editors and the sundry hangers-on guzzle the booze, snap the hors d'oeuvres and forget all about the new book. Even Amish's blockbuster The Oath of the Vayuput­ras didn't have a big do. Instead, West­­land got it to stores where he int­eracted with fans and signed copies. But as publishers look at cheaper way to launch books, where will we hacks go for our fill of Glenfiddich?
---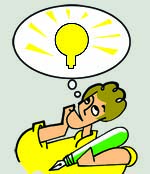 For The Annals
The University of East Anglia's first workshop on creative writing in Calcutta was such a hit that they are starting a new progra­mme in July. It will be on non-fiction writing and will be led by authors Amit Chaudhuri and Patrick French (India: A Port­r­ait). "My int­e­rest in teaching the workshop comes from a feeling that India has swathes of untold history and biography needing to be written," says French. Click here
---
Soap, With Grains
There are top-level changes at Picador, Pan & Macmillan. Its publis­her, the suave Saug­ata Mukherjee, is leaving to join the rough and tumble world of TV—to Star TV Networks as cre­ative director. So after poring over manuscripts, he will now be looking at scripts of Hindi serials. Here's hoping Saugata will bring his vast experience with literature to small-screen soaps.