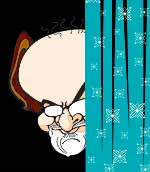 Whip The Cream
It's already being called the hatchet job of the year: novelist Zoe Heller's review of Salman Rushdie's memoir Joseph Anton in the New York Review of Books. She hits out at "the lordly nonchalance with which Rushdie places himself alongside Lawrence, Joyce and Nabokov in the ranks of literary merit". In another place, about Rushdie saying he started going to nightclubs like the Moomba to show he wasn't afraid to lead a normal life, Heller retorts: "If he hadn't been out there, frugging with Padma at Moomba, the terrorists would have won, you see". Well, we were just recovering from Mihir Sharma's attack on Tavleen Singh's Durbar in the Business Standard when hatchet jobs just got better.
---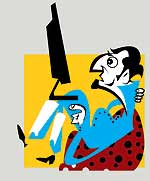 High On IQ
Finally, it's here: an Indian literary magazine on the lines of Granta—Indian Quarterly. It will be "an oasis of calm thoughtfulness amidst the frenzy of our over-caffeinated, socially networked age". So, the first issue of IQ has essays by Siddharth Bhatia on Marine Drive and Jerry Pinto on item girls, photo-features by Sooni Taraporevala and Ram Rahman, a photo-essay by Mark Tully and Dayanita Singh on Khushwant Singh, and more. It's edited by Madhu Jain and Jonathan Foreman, the superb production values makes the issue look a winner, if a tad steep at Rs 200.
---
Booked By Movies
Life of Pi, the film, is doing well in India and it's in its fourth week in many cities. As a result, the book has flown off the shelves and bookstores are not getting copies fast enough. A Delhi bookshop owner says it has done better than when the book won the Booker. Readers are, it seems, judging the book by the film.