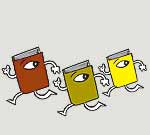 Book The Horses
Jeet Thayil can have another go at a big prize after losing out at the Booker. His Narcopolis is one of the six novels shortlisted for the $50,000 DSC Prize and he faces competition from Amitav Ghosh (River of Smoke), Mohammed Hanif (Our Lady of Alice Bhatti) and Tahmima Anam (The Good Muslim). The others are Jamil Ahmad for The Wandering Falcon and Uday Prakash for The Walls of Delhi. The jury was headed by writer K. Satchidanandan. The final prize will be announced at the Jaipur litfest.
Advertisement opens in new window
---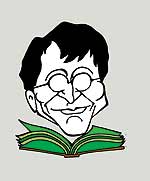 In Partisan Control
The launch party of Patriots and Partisans by Ramachandra Guha (excerpted in Outlook two weeks ago) proved to be a real treat for the author's fans. He spoke about himself and the book non-stop for 96 minutes—according to a senior journalist who timed Guha's extempore. There was a short introduction by Pratap Bhanu Mehta and then it was Guha all the way. What's more, there was only tea after such a talkathon, nothing stronger than that to help assimilate all that insight.
---
A Tailor's Patch
The bitter literary war between Salman Rushdie and classic spy novelist John le Carre may be over after 15 long years. Rushdie had called le Carre a "pompous ass" when he had criticised The Satanic Verses, saying "there is no law in life or nature that says great religions may be insulted with impunity". Now, at the Cheltenham lit-fest, Rushdie said he admired le Carre's work and Tinker Tailor Soldier Spy was one of the great post-war British novels. For his part, le Carre told a newspaper he regretted the dispute and would warmly shake Rushdie's hand if he met him now.