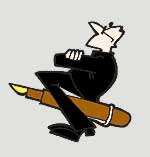 Waking Partners
So it will be Penguin-Random now, the big, big publishing tome all authors will have to reckon with—Arundhati Roy and Salman Rushdie will have a common publisher. Will there be rejection letters to employees, some shifting of authors? Both firms say the impact will take about six months to show. An author with one of them says now they will take risks with new avenues, like e-publishing. But smaller publishers say this gives them a chance to lure authors. Why? "In a big publishing house, unless you are one of their top 10, they don't care much for an author's book. These two are now even bigger. Many writers are bound to feel lost and go to smaller publishers," says a head of one.
Advertisement opens in new window
---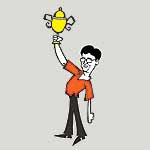 Winner In Foxtrot
Morgan Stanley honcho and now writer Ruchir Sharma has won the Tata Literature First Book Award for Breakout Nations: In Pursuit of the Next Economic Miracles (Outlook's May 7 cover story). Ruchir had stiff competition, as this year there is a long list of great debut books: Naresh Fernandes's Taj Mahal Foxtrot, Nilanjana Roy's Wildings, Sudheendra Kulkarni's Music of the Spinning Wheel, and Sudha Shah's A King in Exile.
---
Modi, Modish
As the response to an article on Narendra Modi by Nilanjan Mukhopadhyay in Outlook's 17th anniversary issue shows, the author has a real winner on his hands. Nilanjan is working on a unauthorised biography of Modi that should be out soon. He says his research has led him to unknown facets of Modi. The timing is favourable—if there is a politician who will occupy media space in the next few months, it's NaMo.