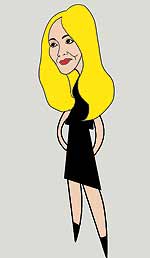 From Vacant Shelves
J.K. Rowling's first book for grown-up Muggles, The Casual Vacancy, is the fastest selling book ever, about 2.6 million sold already. It got mixed reviews from critics; The New York Times said it's "not only disappointing, it's dull", while The Guardian called it "A solid, traditional and determinedly unadventurous English novel". It stirred the Sikh community for a character's unsavoury remarks about Sukhvinder, a Sikh girl in the book, who is "mustachioed, yet large-mammaried". Many middle-class British readers also found the book offensive for its portrayal of them as mean-spirited and shallow. But all this has little impact on the author's fans—as far as sales are concerned, her magic is intact.
---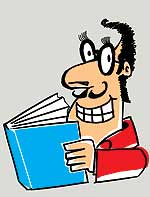 Work To Write
Here is something we can do more of in India—creating writing workshops by established writers. Amit Chaudhuri (Freedom Song, Afternoon Raag, A Strange and Sublime Address) will hold the first of its kind workshop along with novelist Marina Warner in Calcutta next year, for which the selection process is on. "I'm hoping it will not only facilitate and identify some of the best emerging writers in India writing in English, it will become a centre for excellence as the Iowa summer school is, and also add something to Calcutta's cultural life, or whichever city the programme is held in later," says Chaudhuri. Details in www.uea.ac.uk.
---
Island-Hopping
Now for some author switch. After three non-fiction books with Penguin, Bhaichand Patel is taking his first novel to Pan Macmillan. Why, when there was a bid from Penguin? "They made an offer I could not refuse," says Patel.