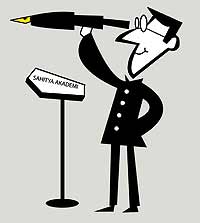 Gold For The Young
Do writers have to be past their prime before they can win a Sahitya Akademi prize? It's true that some of our best writers had to wait till they were over 90 before they received the honour. But no longer, thanks mostly to the Akademi's president, Sunil Gangopadhyay. Like most writers, he believes that a writer's best work is written before he hits his thirties, and pushed for the Akademi to start yuva puraskars for writers below 35 years. The prize is a mere Rs 50,000, but judging by the response the Akademi received, it might be the beginning of the greening of the venerable old Akademi.
---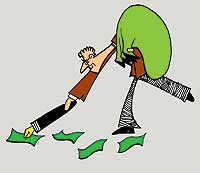 Cashing The MS
While literary agents from the West are still signing up eager writers from India, not many of them have had any luck selling to publishers in the West. The recession is being blamed for the waning interest in new books by Indian authors. But even with recession, Samant Subramanian—whose debut travel book, Following Fish, was a critical success—has sold his next book, a non-fiction on war and life in Sri Lanka, to Atlantic Books in the UK and US. The advance is high enough for Subramanian to afford a year's sabbatical from his job at Mint newspaper.
---
Spring Concerto
This will be the third edition of Penguin's open-air literary festival, Spring Fever, and since it's also...