So we now have a Gujju bhai for a prime minister and there are loud cheers with masala chaas and aamras poori parties being arranged to celebrate the achchhe din. This, however, is not a political column, it is simply about how food influences us and therefore our views in life.
Gujju cuisine is like the dark horse which never ran the race for popularity and yet every community exposed to a Gujarati neighbour savours dal-dhokli, khandvi, dhokla, chundo and the like. And this is because any Gujarati worth his salt, or shall I say sugar, will always want to share his goodies.
Like most traditional cuisines these days, Gujarati cuisine is also being looked at with scepticism. Is it really healthy or just fattening? Well, it's 100 per cent, sau takka healthy, even therapeutic; the only fattening thing is the modern Gujarati's need to eat "variety". It simply means eating every cuisine other than their own for dinner. Dosa, idli, sev puri, pav bhaji, it may be a breakfast or an evening snack originally, but the rich, urban Gujju will have it for dinner. Worse, he will blame his genes, and traditional cuisine for the fat that will get collected around bhai's paunch and the ben's hips.
The Gujarati cuisine hasn't really received the recognition it deserves because a cuisine so evolved requires understanding beyond the calculation of calories, fats and carbs. As a food lover and believer of diversity, I hope that the Gujju PM will endorse and eat his khichudi kadhi, thepla chundo and not junk it for cereal milk breakfast and carb-free dinners.
***
The Lightness Of Being
So here's an attempt to clear some common myths about Gujju cuisine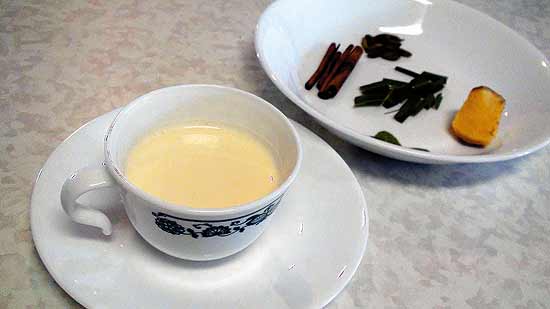 Ukado
Chai with spices and herbs (ginger, cardamom, cinnamon), boiled to perfection
Can be had either at breakfast or as a therapy for quick recovery from fatigue
Even before the craze for herbal teas caught the imagination of the world, the Gujarati was drinking it. So much for caffeine-free teas then.
Great to taste, extremely soothing in winters and a perfect tonic for those strained vocal chords. (Maybe Arnab Goswami should have one.)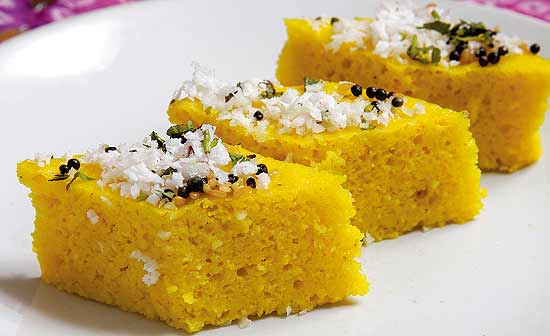 Dhokla
Chickpea, rice and spices fermented overnight and steamed before serving
Popular breakfast item. Also lends itself as farsan (yummy side dish) with lunch/ dinner
The world may have worried about vegetarians not getting enough protein, but the Gujjus came up with the right proportion of essential to non-essential amino acids and that too totally vegan
The original Gujarati "fast food", this one probably should get the credit for making it across Kashmir to Kanyakumari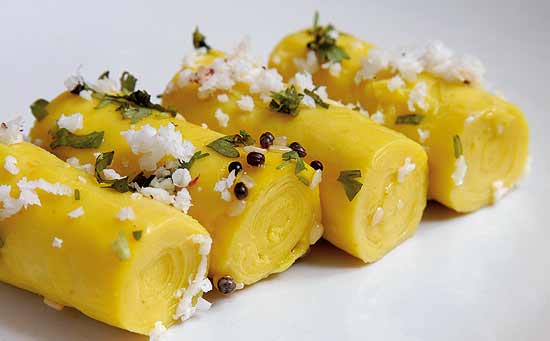 Khandvi
Chickpea, curd, spices and seasoning of haldi, coconut and mustard
Breakfast, farsan and this author's favourite
With the protein sorted, this could be the ultimate source of Vit B12 for the largely veg population. The combination of nutrients even makes it easier for B12 absorption.
Chickpea, the common ingredient in khandvi, dhokla, fafda, is not just the richest source of fibre but is a tasty blend that brings diverse groups of nutrients together. Call it the 'sab ka saath, sab ka vikas' philosophy.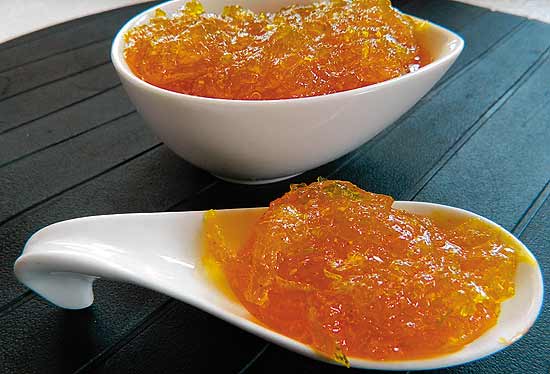 Chundo
A sweet pickle eaten along with the now famous thepla
Carefully selected mangoes, spices, sugar and sun-cooked
An accompaniment with almost everything the Gujarati will eat
Another recipe that uses the sun-bathing and fermenting technique to equip the food with B12 vitamin and gut-friendly bacteria. Being paired with grains (thepla/roti) ensures probiotic formula reaches the gut and doesn't die with the stomach acids.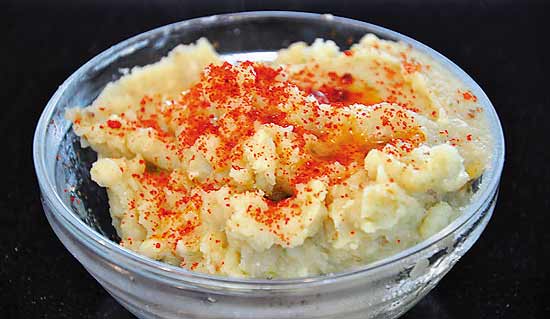 Khichu
Mix of rice, wheat and moong
Popular dinner item in the community. Competes with khichdi in traditional Gujju household
This combination makes for a unique blend of MUFA with grains and becomes a powerful anti-ageing, heart-protecting recipe
Other than a good combination of fibre, MUFA and PUFA (from grains), a khichu a day will also keep deficiencies of Vit D away. Vit D is fat-soluble and without the right consumption of dietary fat, the pills are really useless.