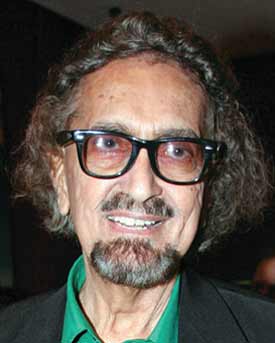 Alyque Padamsee, played, Mohammed Ali Jinnah
He was very underrated as a filmmaker. Gandhi is one of the best films of the last 50 years. Wherever I have travelled, I have heard this from hundreds of people—that they have seen this film three times, five times. It was a very well-made film with an exc­ellent script about an amazing man. When he announced that he was making this film, critics jumped on him asking why a British man was making a film about Mahatma Gandhi. But he proved all the critics wrong. It's a film that stands the test of time, like Gone With The Wind. It took him 20 years to get funding for the film. He too was originally from a theatre background and he taught me the difference between film and theatre. In theatre, voice is the most important thing but in films you don't have to be loud. It's about the eyes. The heart speaks through eyes.
I met him at a cocktail party and next morning I got a phone call from him. He mixed my names up and said, 'Mr Adamsee would you please consent to be Jinnah'. I asked about the screen test and he said that wasn't necessary and he knew about my theatre work. He said he was looking for one quality in the portrayal of Jinnah, that of an autocrat. I laughed and said I don't know if he was praising me or insulting me but I agreed to do the film. He was a thoughtful director and I also researched the character and met people who knew Jinnah personally.
He asked me to go London for costumes (suits) to be stitched. On the last day of shooting I asked him if I could keep one of the suits as a memento. He said, "Darling boy (he used to say that to everyone), the suit costs 10,000 pounds each." Apparently, it was made of rare material. He said the suits would be used again by other actors.
---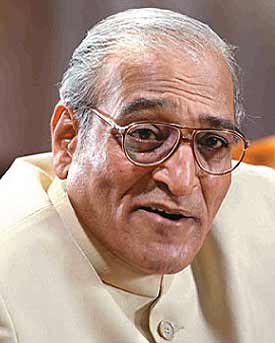 Mohan Agashe, played Tyeb Mohammed's friend
Attenborough had come with Rohini Hattangadi to see my play Ghashiram Kotwal at Riverside theatre in London in 1980. By then, he had alr­eady finished casting for Gandhi. When he came to Pune to shoot, we met and he explained that though casting was done he would like me to play a small part. What discipline the man had, so thorough with the script and research! He was also a complete gentleman, for whom you instinctively developed respect. Since co-production was with nfdc, we interacted during some of that work as well. What really helped us bond was my involvement with the Art for Health initiative in Manchester, of which he was a patron. We met on a few occasions and every time he would enquire what I was doing. The way he did Gandhi is a role model for every filmmaker on how to do a biographical film.
To give an example from My Fair Lady, there is a line which goes "he doesn't treat me like a flower girl but like a lady". Richard was like that and treated everyone with respect and love. Everyone wanted to shake hands with him. He commanded respect and never demanded it.
---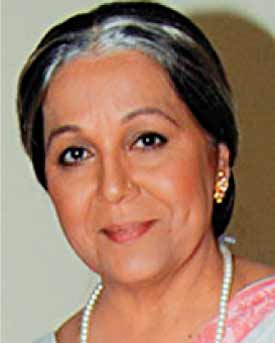 Rohini Hattangadi, played Kasturba Gandhi
He knew every little thing about Mahatma Gandhi. He was so passionate about the Mahatma. The atmosphere was Gandhimayy (full of the Mahatma). He was an extremely humane person and also a very good actor. I have never seen him angry, never seen him shout at anyone. He was not a quiet person, but was calm. Till today, everyone who's worked with him remembers him to be a very warm person.
I feel that if an Indian person had made this film, it would have not been possible and understandably so. He got the script approved from the government of India. He had a perspective. He wanted to show how an unsuccessful lawyer became the Mahatma. Like a painter who moves away and looks at a painting from a distance, he could give it the perspective it needed.
We did not keep in touch much but I spoke to him occasionally. When I had gone to the US, I had made plans to meet him in London en route but he was not there then. A few years ago, he had called me to discuss 25th anniversary celebrations for the film. But it fizzled out eventually as it was not viable to travel all the way to the US for just a few hours. He always sent me Christmas cards. When I heard about his passing away, it affected me so much I had to talk to people from the original team, share our memories.
---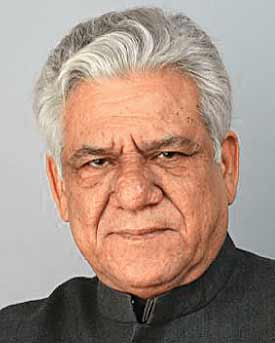 Om Puri, played Nahari
Gandhi sent such a clear message of peace across the world and created an awareness about India worldwide. Attenborough captured the philosophy of India, its strengths, how Gandhi was able to overthrow such a powerful empire. Even though I worked just one night with the great director, I realised what a wonderful man he was, so warm and affectionate. My scene, where Gandhi (Ben King­sley) gives advice to Nahari (Om Puri), a man who believes he is going to hell because he killed a Muslim boy in an act of vengeance, is one of the most poignant scenes in the film. The best thing about the movie is that it doesn't deal with the political scenario as much as the man himself. Attenborough may have passed on, but he's alive through his work, enough to inspire many many generations.
---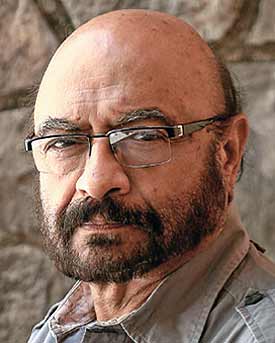 Govind Nihalini, second unit director on the film
What distinguishes him from other directors is his vision of the film, because he was genuinely in awe of Mahatma Gandhi. His own philosophy was that of non-violence, the same with which Gandhi took on the British Empire.
I am told he was close to Nehru's family and had shown the draft to Jawaharlal Nehru as well. Nehru had made notes on the script which he worked upon. Some people were of the opinion that the government should not spend on the film but later the nfdc partnered with him.
Before I signed up, I was given the script and then asked to decide. He was that fair. The script made for compelling reading. There was criticism about why Subhash Chandra Bose was not included. Even I felt that and I took an app­ointment to meet him. He gave me a patient hearing and an equally patient answer. He said it was not a film on the freedom struggle and the film was about Gandhi and his philosophy of non-violence. Bose was very important to the freedom struggle and deserved a separate film by itself. Including him meant he would not be doing justice to Bose, he explained. He was very clear.
Also, his conviction was enormous. His main lead was an actor whose first major role was Gandhi. He believed and trusted people completely. When there were some issues between the Indian and British crew members, he heard us out and said we should not take anything lying down. He really believed in Gandhi's philosophy. His other films too were anti-war and anti-violence.
Whenever I asked him about a certain scene, he would ask how I would do it. He never changed anything. The only thing he told me was to keep in mind that for him India is its people and to fill up the frame with people. It was a great experience for me personally in my evolution as a director and the huge scale helped me when I made Tamas.
---
(As told to Prachi Pinglay-Plumber and Priyadarshini Sen)