Terttulia
Hotel Parkway, Ranade Road, Dadar, Mumbai.
Tel: 60020202
Meal for two:?Rs 1,800
Usually trends and popular brands move from mega cities to smaller ones. So the very fact that Terttulia—Pune's popular eatery—decided to make the reverse journey says something about its self-confidence.
Terttullia is another fun Mumbai restaurant. The door is made of a rusty metal, the lights are suspended from thick ropes and tarnished chandeliers, and the walls are adorned with birdcages, old calendars and battered trays.
The menu has elaborate main courses and daily specials full of soba noodles and cranberry compotes. But we were waylaid by the tempting breakfast specials, pizzas and sandwiches, which came remarkably quickly at the table.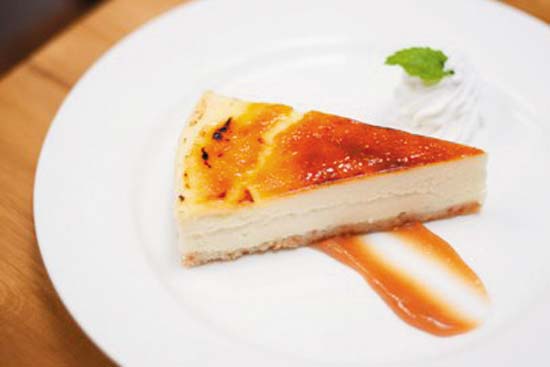 The Smoked Tomato and Basil Soup (Rs 255) was hearty and had an unusual, sweet flavour. The Bagel 'n Lox (Rs 415)—generous quantities of smoked sal­mon in a superb bagel—was the real thing. But the Philly Cheesesteak sandwich (Rs 325) was not. Though fun, it was a bit too heavy on the sauces and jalapeno and drowned out the other ingredients.
The Creme Brulee French Toast served with bacon (Rs 235) turned out to be a delightful custardy, syrupy concoction, which the childen loved. While the Fried Fish Burger that came with a wasabi-flavoured mayo (Rs 395) was delicate. The only real disappointment was the Pepperoni and Chorizo Pizza (Rs 495), served on a base as thin and crunchy as a papad. Unfortunately, the pizza sauce was oversweet and had an unappealing taste and caused the dish to flop.
The desserts—the Creme Brulee Cheesecake (Rs 295) came with a perfect golden glaze, and the Salted Caramel Cake (Rs 295) was wobbly and kid-friendly—were a hit.
We probably won't drive all the way to Dadar again, just to eat at Terttulia. But it's a nice, if slightly expensive hangout for those who live nearby.